Henri Matisse once said that "whoever wishes to devote himself to painting should begin by cutting out his tongue," and it's true that artists are often most eloquent when they're working in their chosen medium. But let's just say that tongue-cutting might be taking it a bit far. When it comes to tossing off the occasional bon mot, incisive insight, or profundity, some of the world's greatest artists have historically been devastatingly effective with their words as well.
Now, to pay tribute to art history's most eye-opening utterances, Phaidon has collected quotes from legendary painters, photographers, performance artists, and other figures that express their most captivating, amusing, and irreverent thoughts.  Think of the book, called Art Is the Highest Form of Hope, as an inspiration manual. Here, we've compiled some of our favorite pithy quotes, pairing them with iconic images of the artists.
Chris Burden, on first times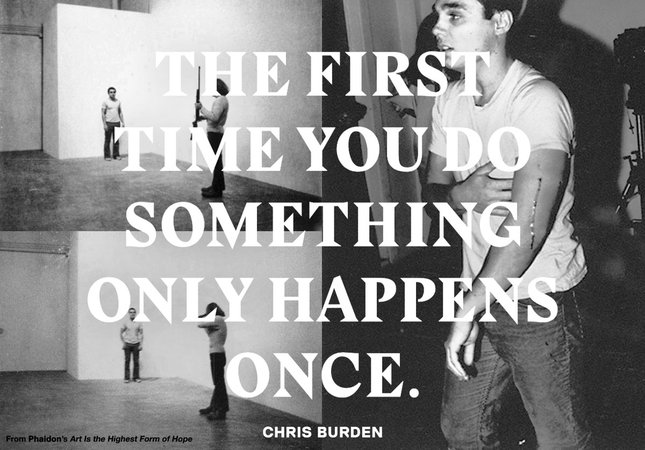 Shoot, 1971 (stills)
Damien Hirst, on the hope and promise of art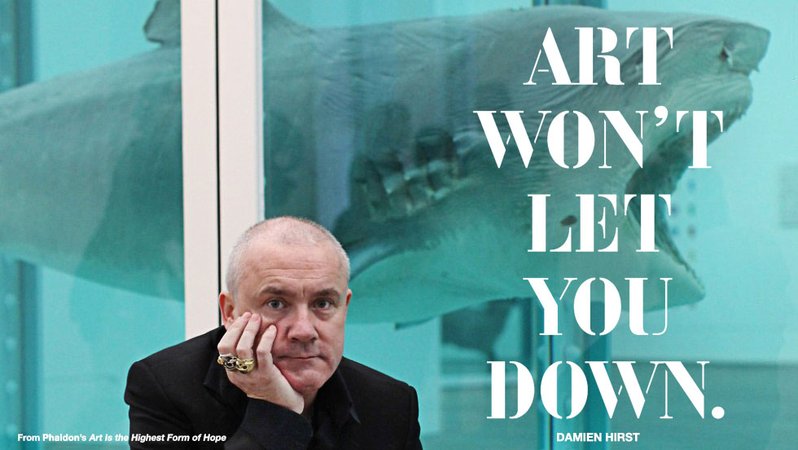 Damien Hirst with The Physical Impossibility of Death in the Mind of Someone Living, 1991. Photo: Oli Carff/Getty Images
Franz Kline, on "killing your darlings"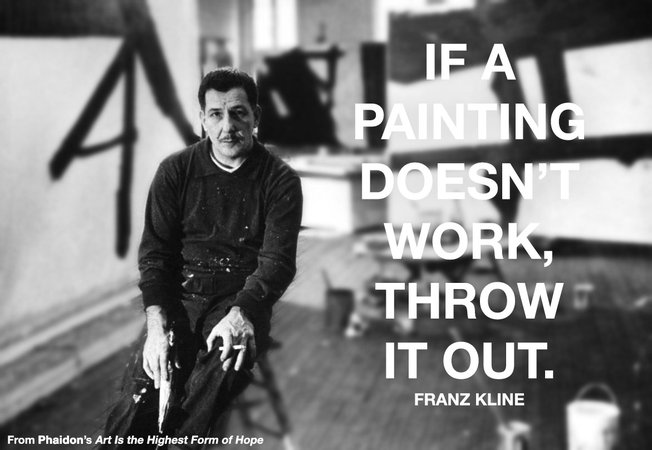 Franz Kline in his studio. Photo: LIFE
Jenny Holzer, on influence and aspirations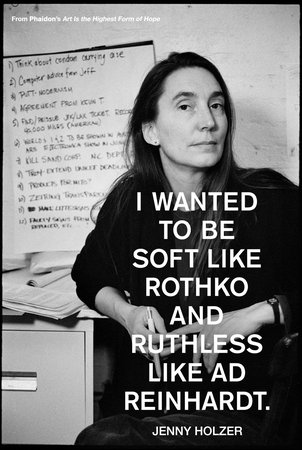 Jenny Holzer
Louise Bourgeois, on the enduring allure of art and ourselves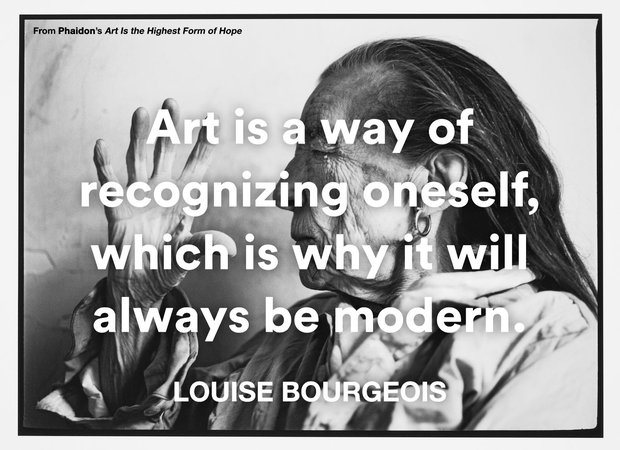 Louise Bourgeois. Photo: Annie Leibovitz
Lynda Benglis, on titles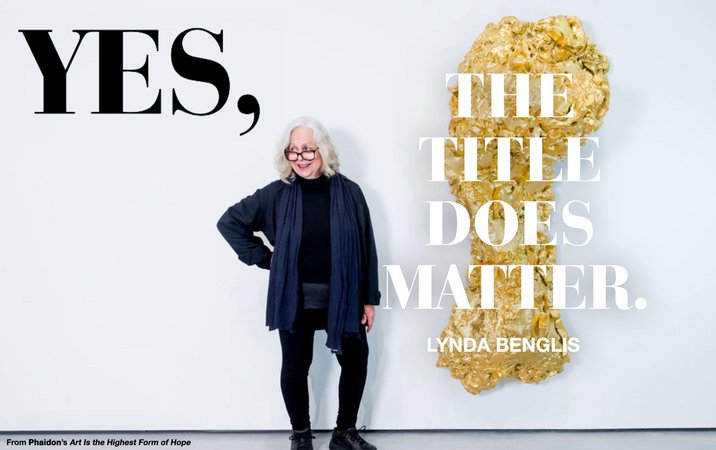 Lynda Benglis with Ghost Dance/Pedmarks, 1998. Photo: Jonathan Pow
Marina Abramović, on self-destructive tendencies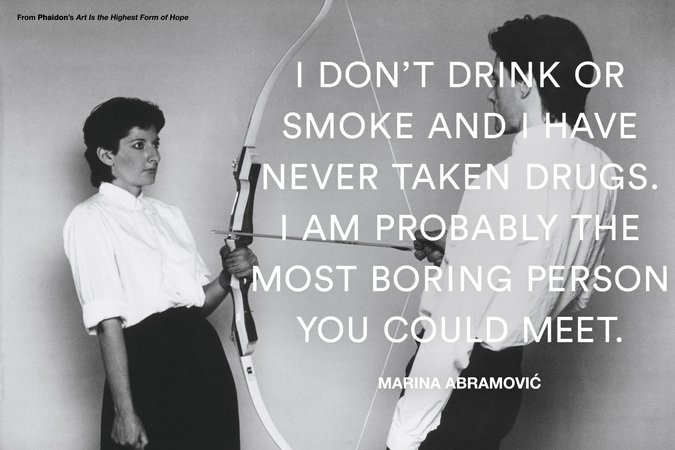 Marina Abramović, Rest Energy, 1980 
Rachel Whiteread, on repition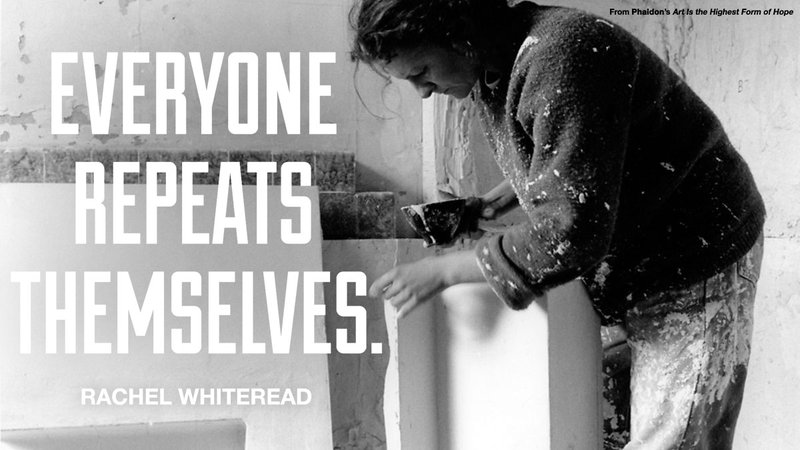 Rachel Whiteread. Photo: Marcus Taylor
Richard Prince, on the difficulty of art-making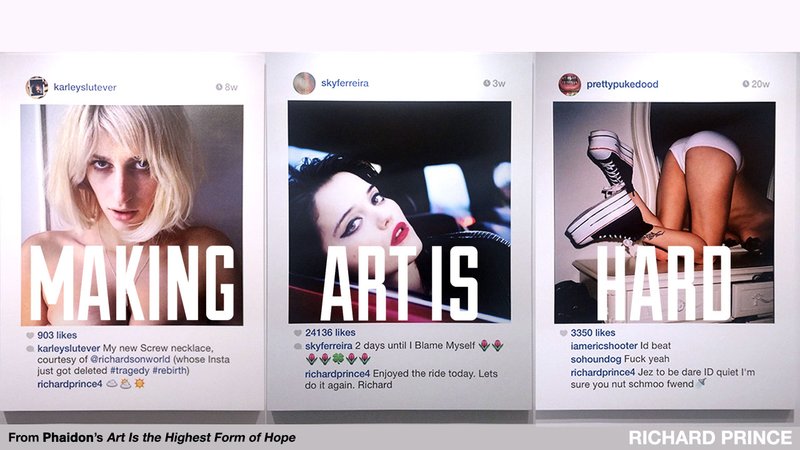 Richard Prince, "New Portraits," 2015

[related-works-module]