From Greco-Roman sculptures of gods and heroes to decadent paintings of 18th century French aristocrats, the history of portraiture is one of glorifying the rich and powerful. Traditional conventions of portraiture remained unchanged from the Renaissance through the mid-19th century. At this time artists began to challenge portrait conventions as the interest in illusionism began to dissolve. They also moved away from traditional portrait subjects now focusing on everyday people in the new, modern Paris.
Portraiture went from being about communicating power and status to be about conveying emotions, partly due to the advent of photography. Now, photographers could capture the exact likeness of a person, so artists were free to experiment with color and perspective. Throughout the 20th century, portraiture was a method used for exploring new techniques in painting, photography, and printmaking. Today, the genre continues to evolve along with the world of contemporary art. While modern and contemporary portraits often continue to suggest aspects of the sitter's personality or psychology, they are no longer necessarily used as instruments for communicating power and authority.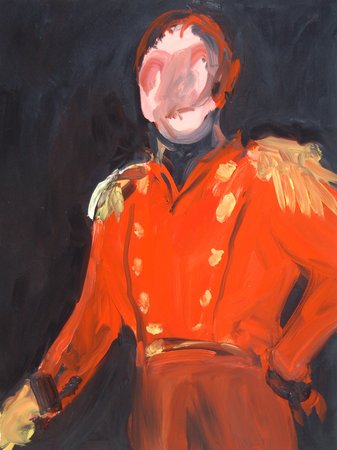 Deborah Brown, Tête (colonel), 2014.
This portrait recalls a long history of military portraits that celebrate a specific hero. However, the fact that the colonel's face is obscured defeats this purpose and questions the traditional conventions of the genre, resulting in a more of an impressionistic study of loose brushwork.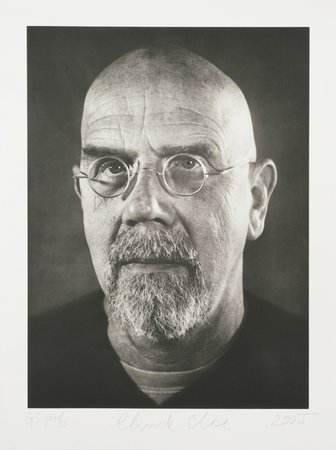 Chuck Close, Self-Portrait/Photogravure, 2005.
Chuck Close's photorealistic style embodies a new direction of portraiture in contemporary art. It combines the interest in using photography as the method of accurately capturing reality with the idea of maintaining the tradition of painted portraits. Close's style embraces every imperfection: every line and wrinkle, following in the footsteps of veristic Roman portrait busts.
Katz utilizes many different techniques of printmaking to achieve the rich color palette of the print. As a career portraitist, Katz experiments with media rather than subject matter. His works are often based on his friends and family and reflect his flat, graphic style.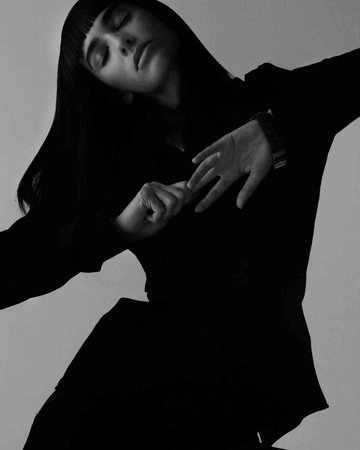 Paul Jung, Opus PJW283 Study No0024, 2014.
As a study of movement and emotion, this photograph captures a specific moment in time, a concept unique to the medium of photography. Her expression is serene, juxtaposed against the darkness and drama of her clothing and styling.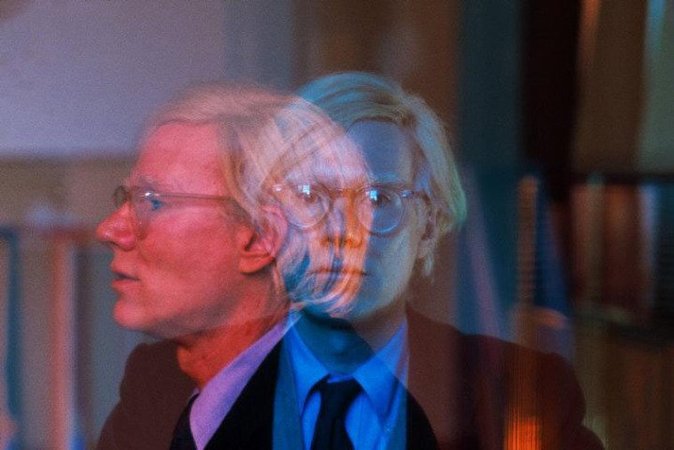 Thomas Hoepker, New York City, Manhattan, Douple exposure of Andy Warhol in his "Factory" at Union Square, 1981.

Hoepker incorporates two traditional portrait poses: frontal and profile view, into one photograph of Pop Art icon, Andy Warhol. Hoepker's work illustrates the ability of photography to create images that would not be possible using any other medium. The photograph also demonstrates the transformation of photography from a medium for recording reality to one that allows the photographer to alter reality.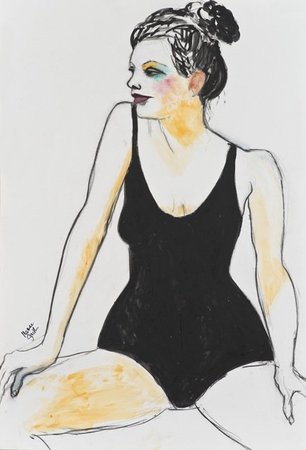 Maxine Smith, Shall We Dance, 2009.

Here, Smith shows a dancer, the subject matter and cropped, diagonal composition recall the works of 19th century artists Degas and Toulouse-Lautrec. Smith aims to depict the lives of ordinary, unidealized people. The black outlines and clothing are highlighted by pops of bright color which further animate the figure.