We may be seeing fewer people than we were back towards the end of 2019. Still, you don't have to miss out on the sensation of good company. Excellent contemporary portraiture is a way of introducing a feeling of everyday intimacy and human contact into your home, while also bolstering your art collection. Here are a few faces - some familiar, some less so - that we think you might like to add to your walls.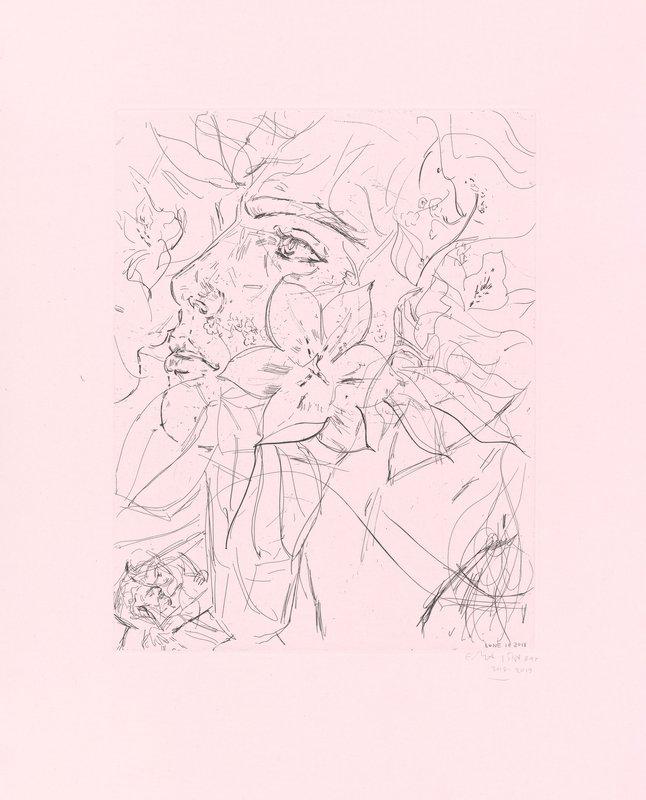 Timothée/Elio (Call Me By Your Name) , 2019 by Elizabeth Peyton
You can spot plenty of stars in Elizabeth Peyton 's luscious portraits. Everyone from Prince Harry to Jarvis Cocker have appeared on her canvases. This recent work from the internationally renowned contemporary artist draws on Timothée Chalamet's character Elio from the acclaimed 2017 coming-of-age film, Call Me by Your Name. The way she has conjured up the movie's tenderness in this etching on hand-dyed pink paper is truly touching.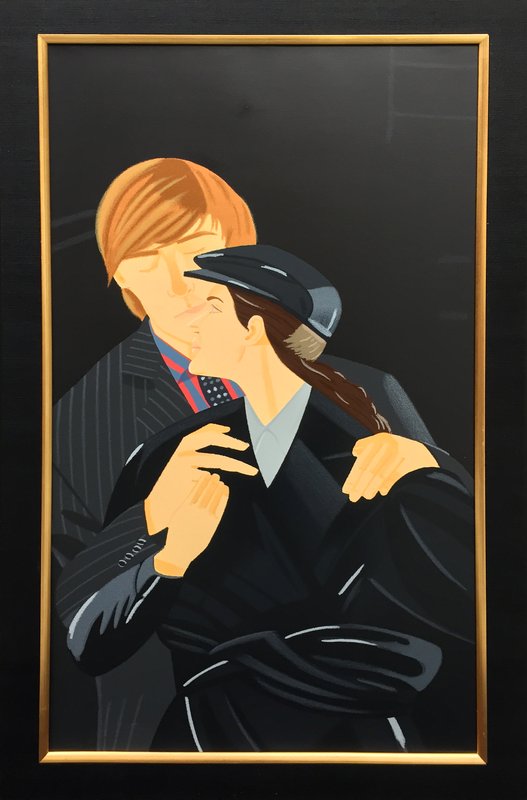 Pas de Deux #2 (Danny Moynihan & Laura Faber) , 1994, by Alex Katz
Katz has been painting his friends and acquaintances throughout his long and illustrious career as a New York figurative painter. This series, which features artist couples and which was created in the 1990s, take its name from a choreographic term which translates as the 'step of two'. In featuring a duo in this portrait, Katz really captures one, single, graceful relationship.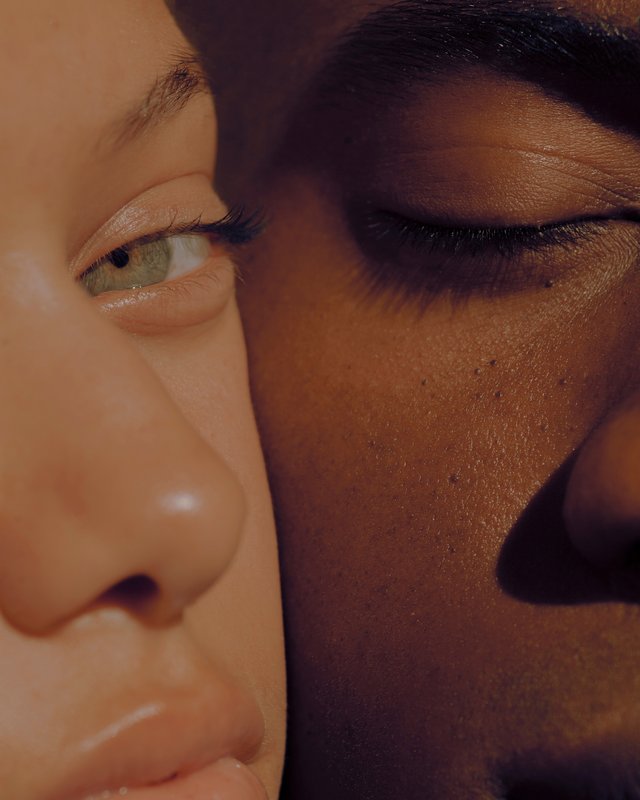 Preserve , 2017 by Micaiah Carter
Though he has shot for the New York Times, GQ, Nike and Vanity Fair, among other clients, this young American practitioner harbors a deep ambition that lies beyond the remit of conventional, commercial photography. Just like Kerry James Marshall's work within the medium of painting, Carter shoots "so that people can see themselves. I think about my nieces and nephews, and how they need representation that goes beyond the stereotypes assigned to Black people," he has said in the past. "I want to create a wider scope for Blackness, bridging the gap so that everything doesn't always start with us explaining that we are human."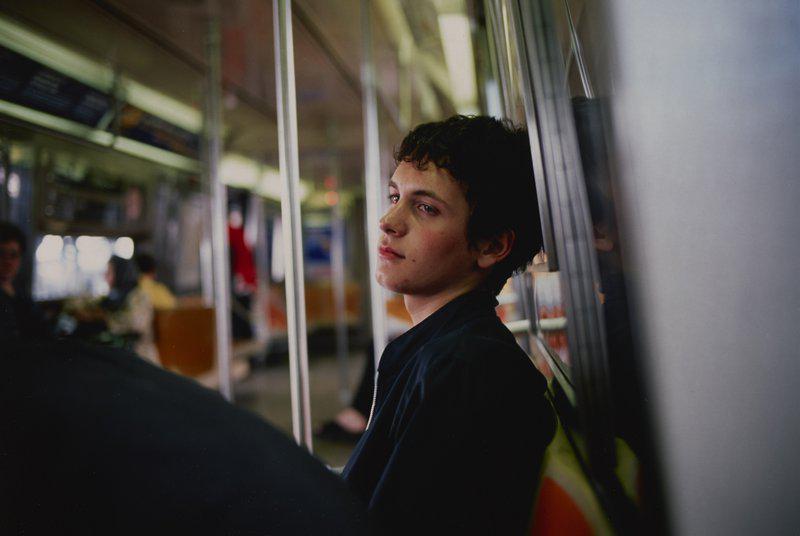 Simon on the Subway, NYC 1998, by Nan Goldin
Never one for models, Nan Goldin prefers to document her ever-changing social circle, which has enabled the Washington, DC-born photographer to build up a body of work that is at different points joyful, harrowing, explicit and shocking, but always imbued with a sense of closeness and intimacy. This 1998 portrait of one of her on-going subjects appears to capture him off-guard. Is he posing for Nan, or isn't he?



Robin Graubard has gone from documenting the punks of the Lower East Side during the late 1970s, to shoot mob bosses and warlords for such international press organs as the New York Times, Der Speigel and Paris Match. Despite this wide range of experience, she is still able to focus quite sharply, both figuratively and literally, zoning in on this very young subject, who, in turn, gives her his full attention.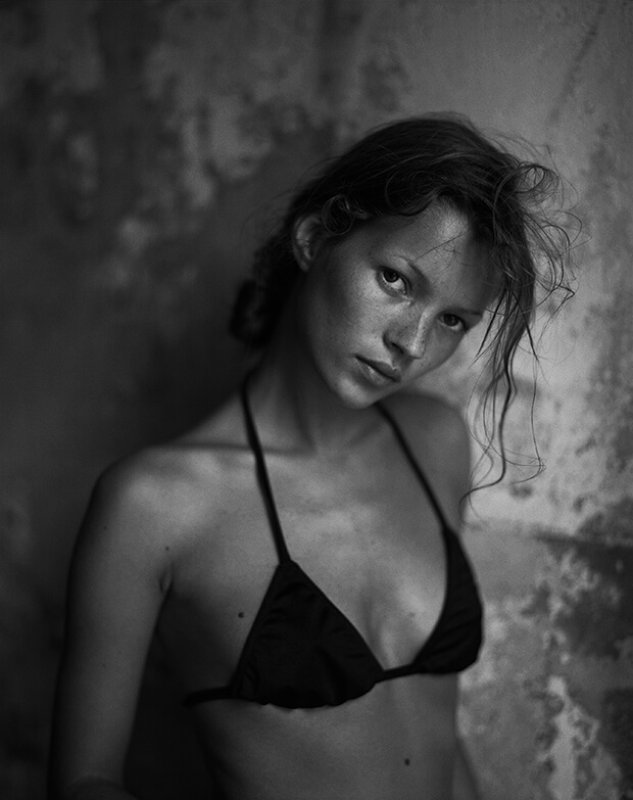 Kate (limited edition #2) 2018 by Mario Sorrenti
Mario Sorrenti was still working on the far side of the camera's viewfinder, as a model, when he met Kate Moss. The two fell in love, and Sorrenti shot some of the earliest portraits of the nascent star. This limited-edition print was produced in 2018 from a from an picture taken in the early 1990s, and captures Moss at her most open, before fame truly struck.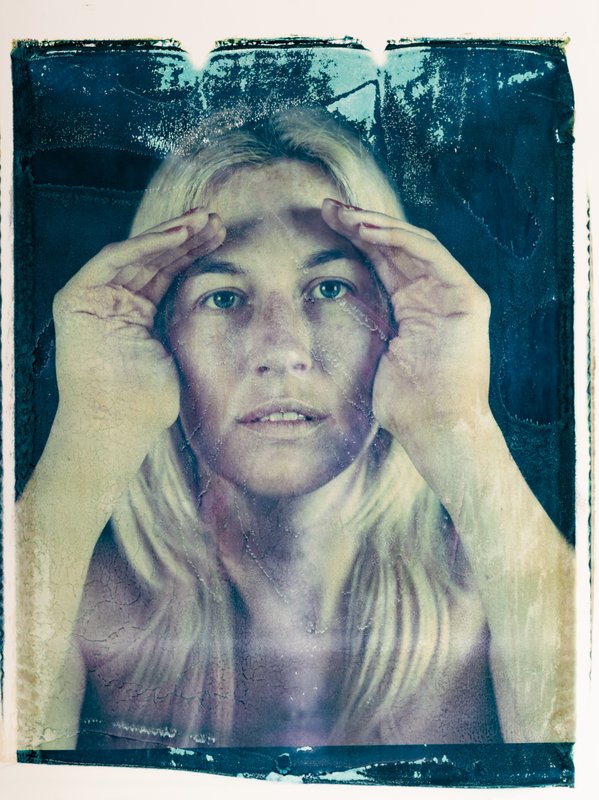 Examine , 2018, by Natalie White
Natalie White also worked as a model prior to pursuing a fine-art career; she has posed for such artists as George Condo, Marc Quinn and Chuck Close, among others. This image, taken from a series of self-portraits, sees White train the lens on herself, using a rare, large-format 20 X 24 Polaroid camera, producing these grainy, subliminal images, that give the sense of the artist herself being somehow present.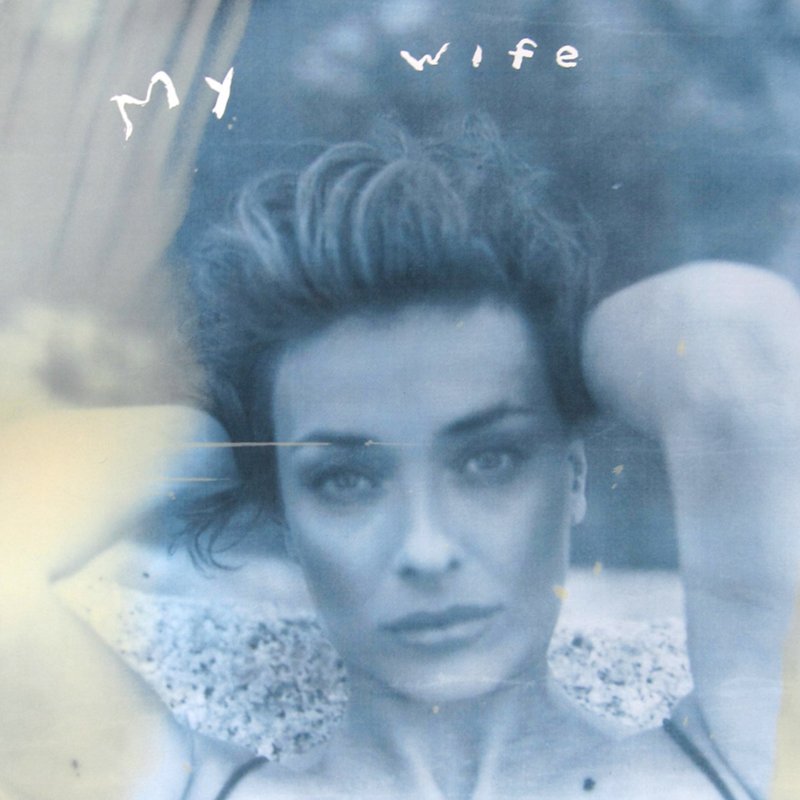 My Wife, 1998 by Julian Schnabel
Neo-Expressionist Julian Schnabel had moved into movie making in the late 1990s, which is where he met his second wife, the Spanish actor Olatz López Garmendia. She appears in three of Schnabel 's films - Basquait, Before Night Falls, and the Diving Bell and the Butterfly - as well as in this touching silkscreen tribute.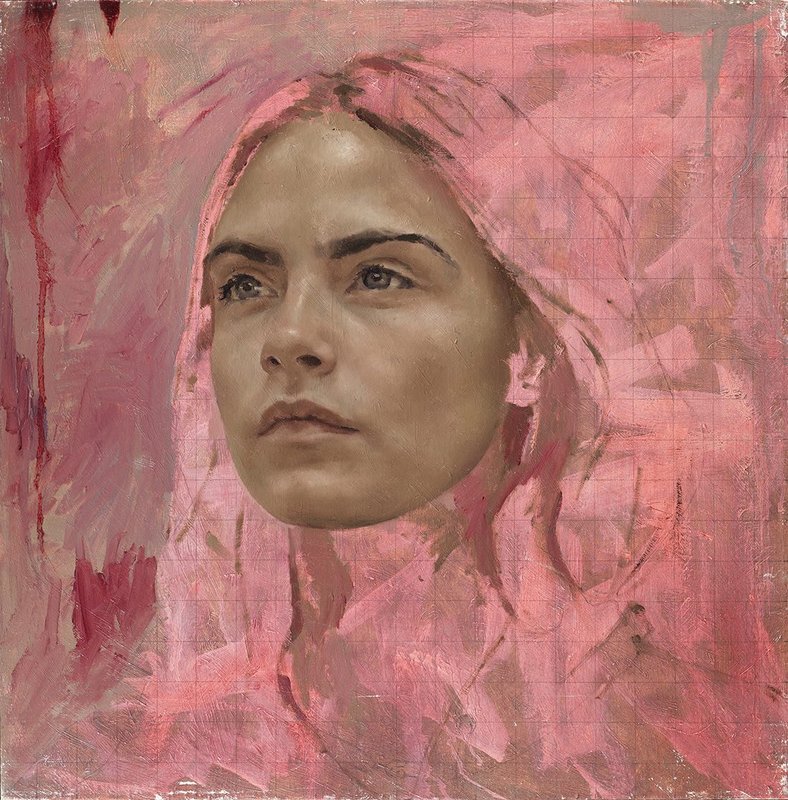 Study for Cara I , 2016 by Jonathan Yeo
Jonathan Yeo , a British portraitist and YBA, displays an unfailing knack for stripping away artifice to present even his most famous subjects - including Tony Blair, Damien Hirst and Kate Moss - in a fresh and engaging manner. This study for a series of portraits of the model-turned-actor Cara Delevingne makes us look afresh at one of the world's most familiar visages.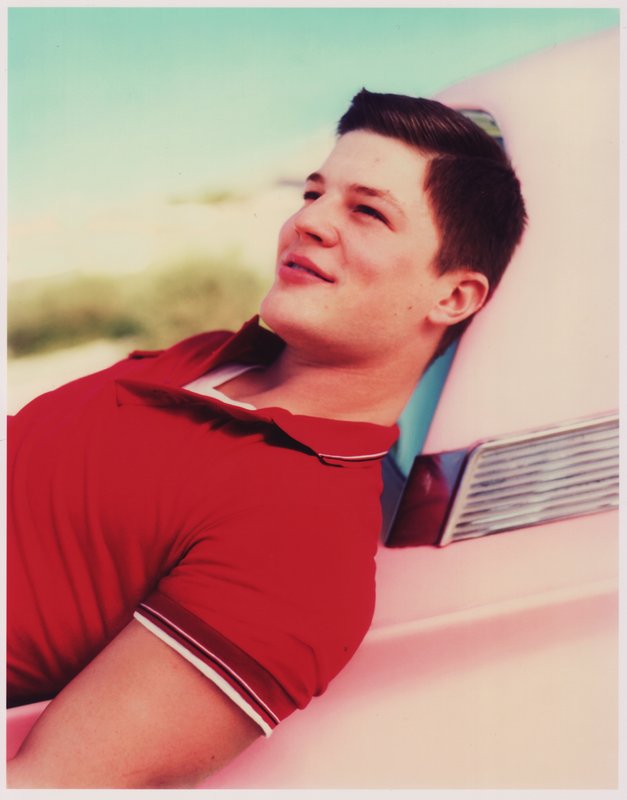 Stardust - Channing Tatum, Hollywood, 2012, by Jack Pierson
There are innocent and delightfully seedy impulses within Jack Pierson 's work. The photographer and sculptor came of age during the AIDS pandemic and his pictures of beefcake stars, such as this image of a young Channing Tatum, seem almost cloyingly over-pure. As Pierson himself has said, "my work demonstrates the disaster inherent in the search for glamour."


We're more used to seeing photorealist canvases from Chuck Close . However, on this occasion the painter reached for a Polaroid to capture his friend and fellow artist Lorna Simpson. From that shot, Close created a photogravure of such clarity and fidelity, Simpson's presence is palpable in Close's print.
[newfaces-module]