As befits its reputation as a statement-making, "curated" fair, Independent New York is known for adventurous experiments in sculpture and installation. This is, after all, the fair that has played host to a blaring sound piece by Haroon Mirza and an interactive Yves Klein box sculpture that concealed a naked performer. This year, however, it's chockablock with paintings and "ain'tings" of every size, shape, and support. Maybe it's a sensible response to an uncertain market, or maybe dealers just couldn't resist the abundant natural light in the fair's new home at Spring Studios; whatever the reason, here are 10 displays of two-dimensional works that caught our eye.
Marina Adams
Karma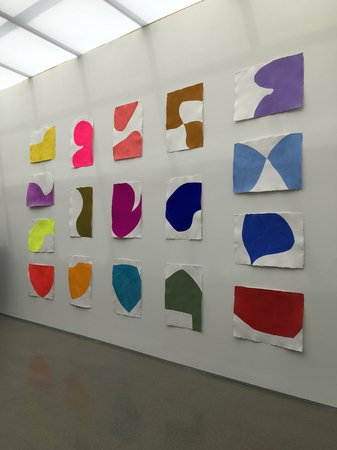 If the shapes in this vibrant, sensual series of gouaches look vaguely familiar, that's because they were inspired by Picasso's study of the "Weeping Woman" in Guernica—by way of Bernini's Ecstasy of St. Teresa. (Adams placed postcards images of both works side-by-side in her studio.) 

Allison Katz
The Approach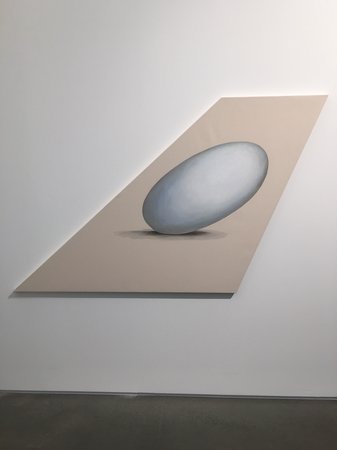 This beguiling anamorphic sphere on a shaped canvas is just one element of a clever booth that finds the artist picking up painterly devices from Holbein and the Photo-Realists, among others.
Robert Barber
Kerry Schuss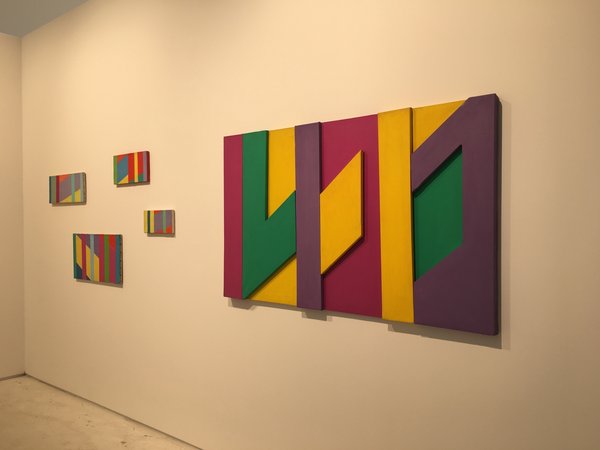 Dating from the 1970s, these "Freeway Paintings" inspired by underpasses and overpasses near San Francisco introduce the 93-year-old Barber as an Ellsworth Kelly of the American highway system. His first New York solo exhibition opens on March 19 at Kerry Schuss's gallery on the Lower East Side.
Peter Saul
VENUS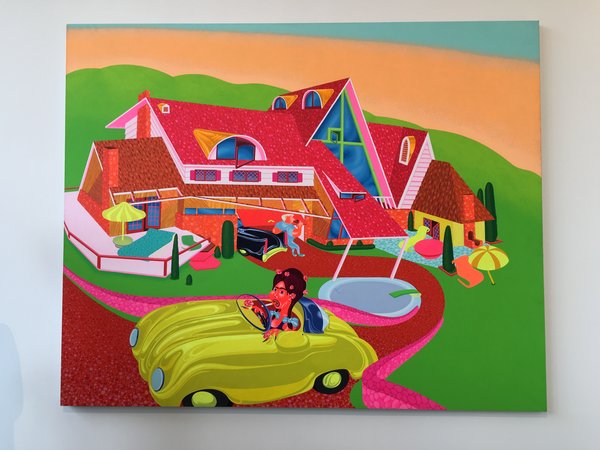 With its acidic palette and bilious rendering of backyard pleasures, this untitled work from 1973 shows us Vietnam-era suburbia in screaming color.
Donna Huanca
Peres Projects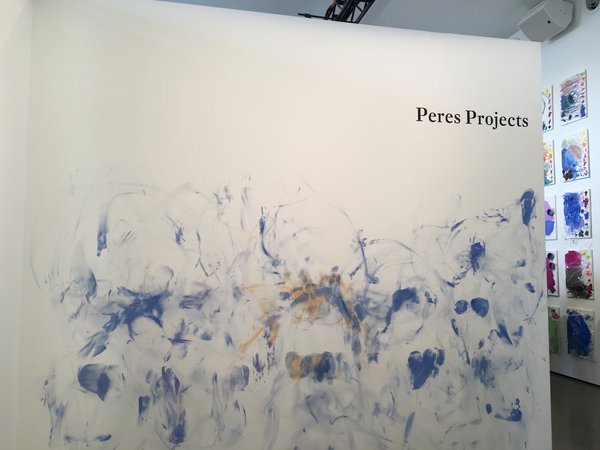 In the tradition of Yves Klein's "Anthropometries," Huanca—who has been honing her own blend of performance, sculpture, and painting—directed naked, body-painted collaborators to press themselves against the booth wall during the installation of the fair.
Ann Craven
Hannah Hoffman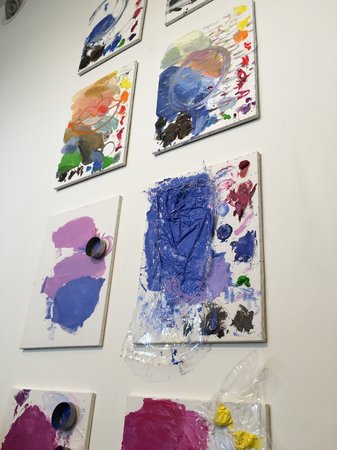 Rich in process-y details such as paint-can rings and color tests, this grouping of small canvases by Ann Craven seem to wink at the art-fair cliché "straight from the studio."
David Diao
Office Baroque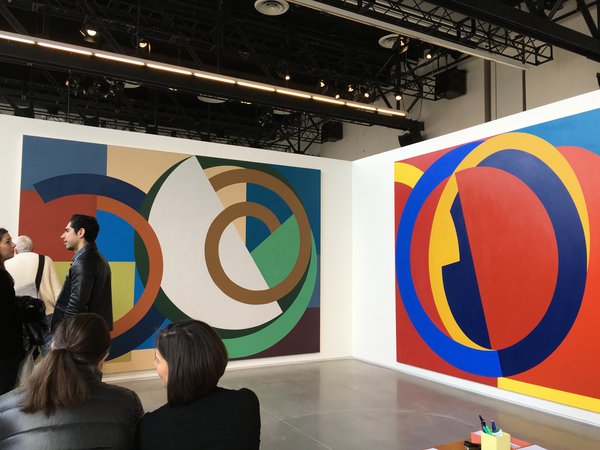 These monumental paintings are on view in public for the first time since 1979, when they were exhibited at the Arts Club of Chicago. The conceptual painter's invitations to imaginary retrospectives and other signature send-ups of the art market may not be apparent in this booth, but his influences such as Constructivism and the New York School are on full display.
Borna Sammak
JTT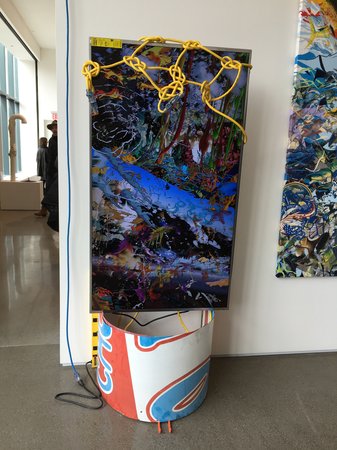 It's not technically a painting, but this morphing, tantalizing marriage of video and extension cords definitely sidles up to the medium (figuratively and literally, as it's perched next to some of Sammak's slightly more conventional canvases with heat-applied t-shirt graphics.)
Alexandra Bircken
Herald St.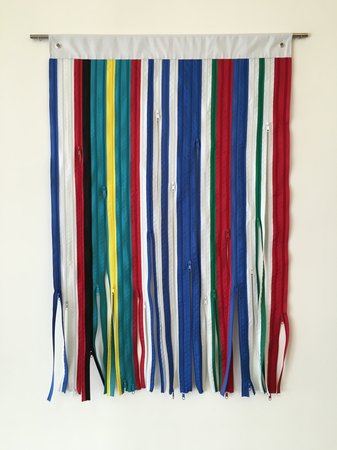 Another striking example of painting-by-other-means, this carnivalesque tapestry of stitched-together zippers (one of several in the booth) looks both decadent and functional.
Pope.L
Mitchell-Innes & Nash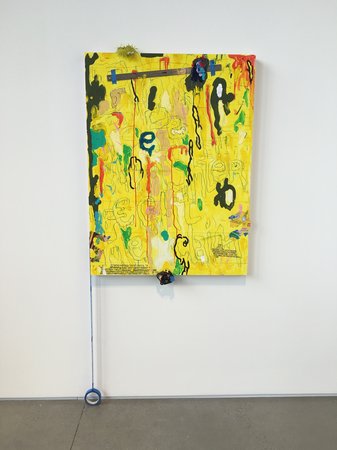 One of the few political statements at the fair came from the veteran performance artist Pope.L (he recently dropped the "William" from his name), who combined abstraction with found objects steeped in racial caricature in this painting and invoked cops and doughnuts in other text-based works.