"I'm writing a book on progress," the essayist and arch-procrastinator Fran Leibowitz once told me a few years ago, when she was taking a smoking break outside a party. "Remember progress?" I thought of that gnomic little line while walking from the press unveiling of the Met Breuer to the Art Dealers Association of America's Art Show preview, a smooth transition given that the fair's mix of historical work with a smattering of contemporary mirrors the new museum's raison d'être. (Even their cardinal-red logos and branding look alike, if you squint; they also share the same PR firm, Resnicow, which explains the back-to-back timing of their previews.) 
Progress, as every one knows, is a concept that hinges on the belief that as time goes on, things improve. Medicine becomes more effective, governments more egalitarian, and technology better suited to improving our quality of life. In art, for the past couple hundred years, people have held to this belief as well—that each new generation of artists is savvier, more audacious, and generally freer from convention than their hidebound predecessors, and as a result that their work is more authentic in expressing the complex world around us. 
Lately, however, the ameliorative March of progress has become less of a given. We see it in politics, with a devolving discourse and the rise of fear-based demagoguery, and we see it in technology, too, with each accelerating step taking us further into an ominous forest of instant gratification coupled with fewer real choices. Something similar has been happening in art.
Over the past decade or so, as more wealth passed into the hands of the winners of the globalizing economy, a good portion of that froth—the unearned money that was painless to spend—washed into the art world, with people who knew nothing about art except what was most famous (Warhol, Basquiat, Picasso, and the others Jay Z rapped about) chasing the sexy glamour of collecting contemporary. So, while the smart billionaires swept up the older, time-ratified masterpieces at auction, the dumb money poured into the easy and the familiar: street art, decorative process-based abstraction, and anything associated with celebrity. Young on-the-make artists catering to these tastes rose quickly and then popped, like human champagne bubbles.  
The problem is that, in the art market, as in any other market, what you sells is what you see—dealers have to make a living, so the art on display becomes a reflection of the audience. In the throes of populism driven by an uneducated populace, this gives you a clownish burlesque of the ideals once associated with art, and authenticity goes out the window. (For a parallel, obviously, look at Donald Trump.) 
So, while we all sense (or know, personally) that there are artists out of the limelight who are making the transformative masterpieces of the era, the most visible manifestations of contemporary art—and, arguably, its overall tenor—have left many of the traditional art-collecting class (the ones who work hard to engage with the ideas, and spend money that hurts) with a synthetic taste, and made them despair of progress. Instead, those seeking authenticity have turned to the past. 
The Met Breuer is a bet that the non-collecting mass public that has been flocking to contemporary shows in recent years will embrace this Bernie Sanders moment, looking for something older and less influenced by the financial markets to lead the way. In particular, collectors have begun looking back to art has had time to age and ripen, particularly newly fashionable delicacies that were allowed to mature in the dark, away from the shine of the art market—in other words, work by postwar African American artists, women artists whose work persisted beyond their attractive youths, gay artists, outsiders, conceptualists, and others whose audiences were not a handful of smug day-trader bros but instead their artist peers, or just themselves. With nothing to lose, these artists appear freer than their professional contemporary progeny, who have bills to pay and have become accustomed to paying them.
Among these old-school collectors, the ADAA's Art Show has become the New York fair of choice every March, which is no surprise because it's a reflection of their values. It's also evidently a reflection of where they're putting their dollars, too (what you see is what sells). This is a cause for some celebration, and it should be a signpost for galleries hoping to outlast what looks to be a continuing, art-world-shrinking market contraction. There's money to be made, but maybe we all need to dig a little deeper, into the past and present alike, to find it; what's sparkling on the surface is mostly fool's gold.
Here, in any case, are a few examples of older work at the ADAA that looks fresh and urgent—like it could have been made today—and somehow feels virtuous:
MILTON AVERY 
Richard Grey Gallery (New York) & Yares Art Projects (Santa Fe)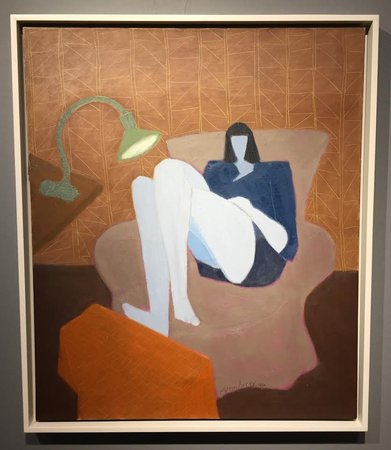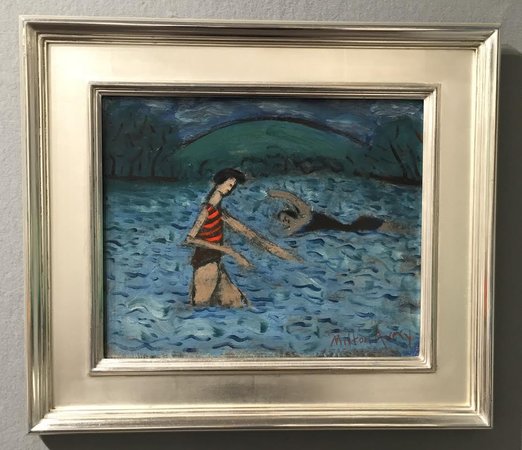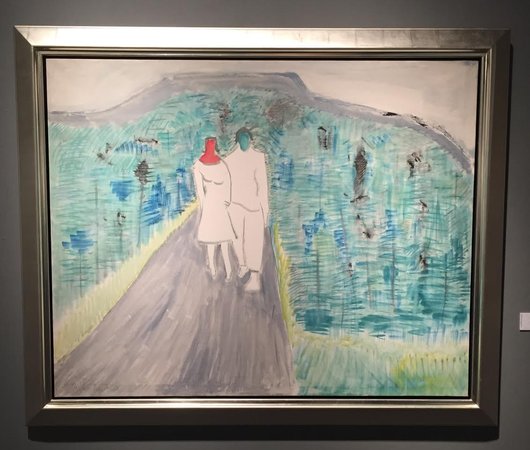 Brushy and eccentric with style to spare, these paintings made around 1950 would draw raves at NADA (the middle one even looks a bit like Katherine Bradford).
BARRY LE VA
David Nolan Gallery (New York)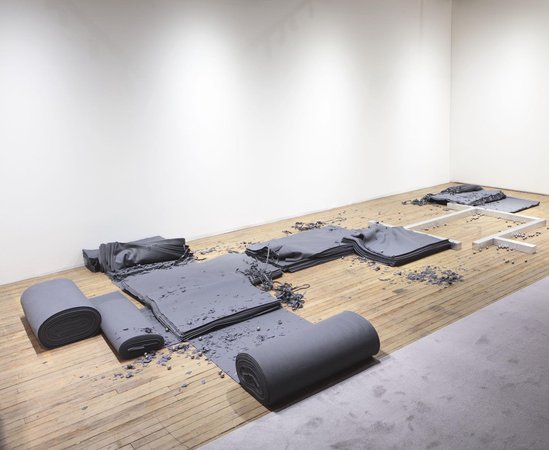 Originally made in 1967, this piece was re-created at the fair by the artist, who placed the ingredients following the original instructions that he drew out for collectors, dropping the metal balls into random placements and tossing the felt shreds into the air to land as they may. Think of his peer Richard Serra's early work, then flash forward to today's installers like Isabelle Cornaro or Sarah Sze, who take the parameters of a space as their canvas. 
BEAUFORD DELANEY
Michael Rosenfeld Gallery (New York)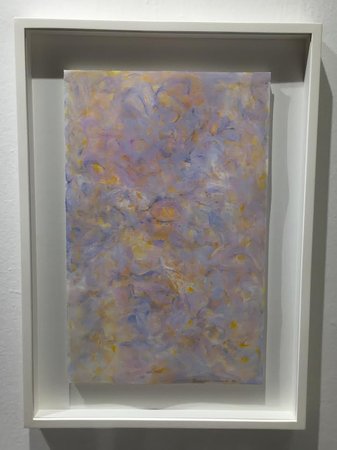 A Harlem Renaissance portraitist who went abstract after moving to Paris in the years following the war, Beauford Delaney made this little beauty in 1959.
JEAN DUBUFFET
James Goodman Gallery (New York)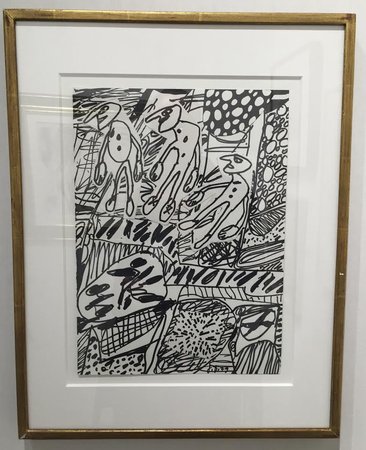 The Art Brut progenitor who spread a particular gospel of outsider art in the 1950s when he brought his collection of committed artists (literally, as in committed to insane asylums) to America, Jean Dubuffet made angsty pieces like this that a child psychologist would have a field day with, and which may remind some of the derivative paintings peddled by Simchowitz project Zachary Armstrong.
LEONARDO LEONCILLO
CRG (New York)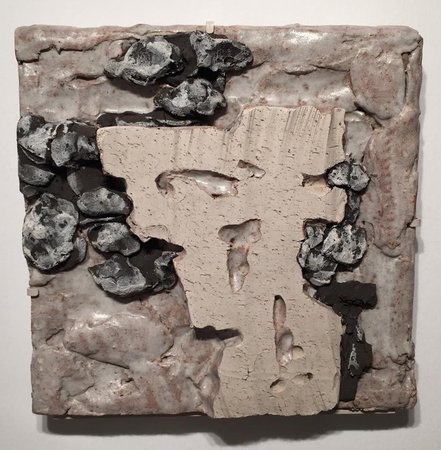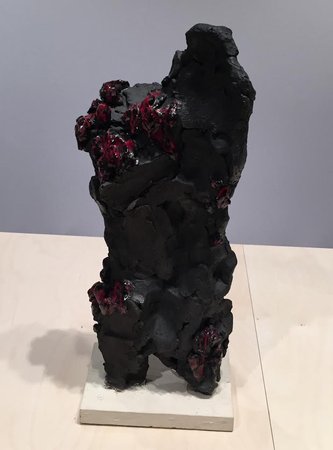 A nearly unknown contemporary of Arte Povera godheads Lucio Fontana and Alberto Burri, Leonardo Leoncillo plied his trade in the not-so-fashionable medium of ceramics before dying in 1968—a half a century before ceramic artists like Letha Wilson and Sterling Ruby became stars with very similar work.
HEDDA STERNE
Van Doren Waxter (New York)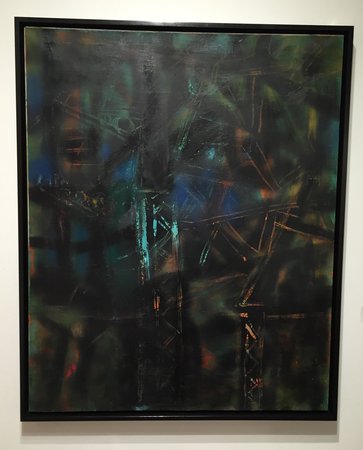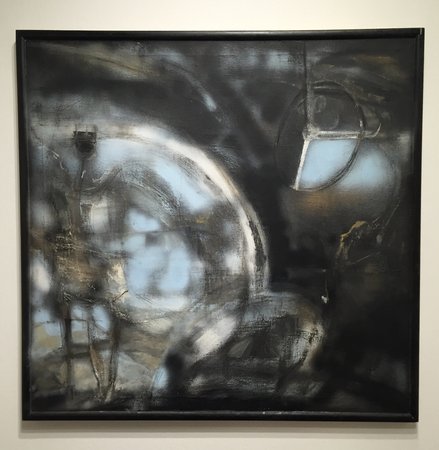 If you never heard of Hedda Sterne before she stunned as one of the discoveries of the Whitney's debut rehang in their new museum, that's probably because this zippy Abstract Expressionist—the only woman in the famous "Irascibles" photo—was not a man.
WILLEM DE KOONING
John Berggruen Gallery (San Francisco)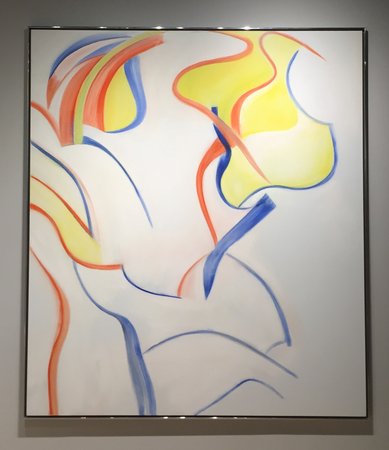 Old, ostensibly doddering AbEx master Willem de Kooning made these unbelievable, pared-down paintings in 1985, after everyone thought he had flown into the cuckoo's nest, and I'd take this $6.5 million baby over all the storehouses of Chelsea (provided there aren't more of them there).
HELEN FRANKENTHALER
Van Doren Waxter (New York)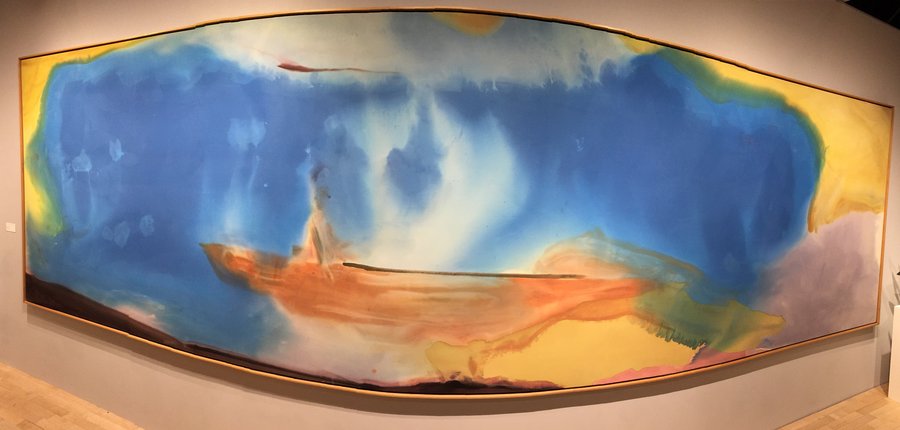 Say your financial firm had a board meeting, and this dreamy $3.2 million whale of a painting from 1973 was staring back at your over the long mahogany table—wouldn't you feel ennobled, and start a Super PAC to stop Trump?
JULES OLITSKI
Paul Kasmin Gallery (New York)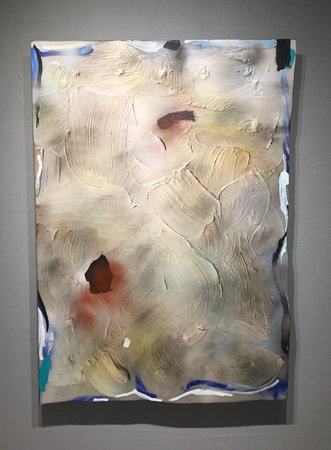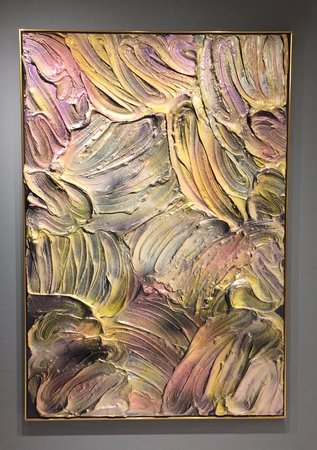 If a big museum were to give Washington Color School painter Jules Olitski a survey, people would be absolutely gobstopped by the crazy range of his work, including these paintings from the 1980s (the top one is on Plexi). Dan Rees, on your knees.
BOB THOMPSON
Donald Morris Gallery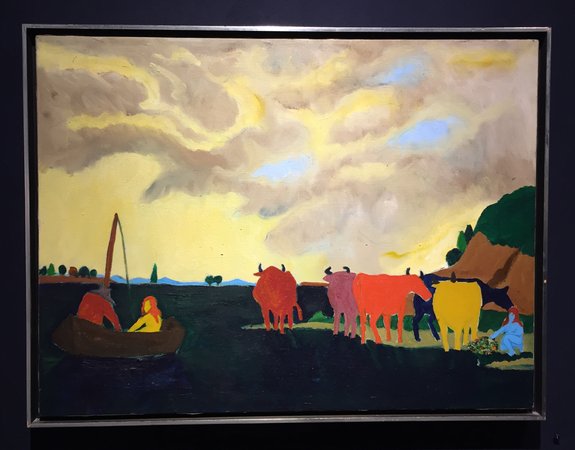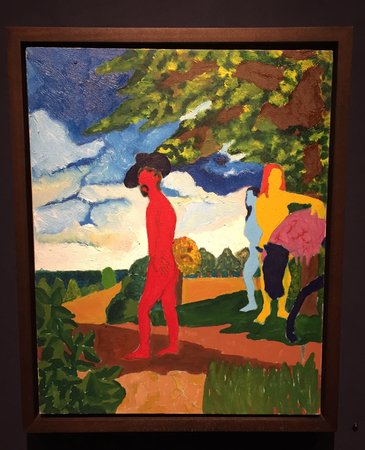 Dead by drugs before he turned 29, in 1966, the underknown tragic genius Bob Thompson has very rarely had his Fauvist riffs on Old Master paintings shown since—with the exception of a 1998 Whitney show—so the chance to see so many of them on view at Donald Morris Gallery (which held them in storage over the years) makes a trip to the ADAA necessary this year.
ELLSWORTH KELLY
Matthew Marks (New York)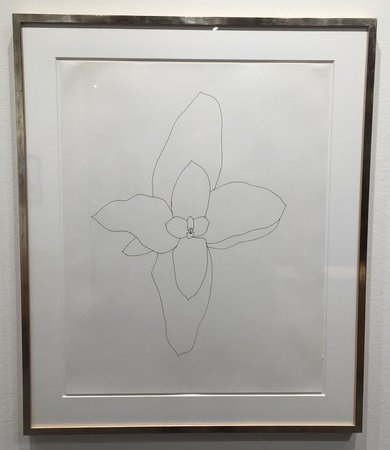 Did you know that Ellsworth Kelly did ravishing drawings of plants during the midcentury heyday of his early abstraction, and that the Met did a show of them in 2012, and that you should expect to see more and more of them now that the great man has passed away?