In honor of Hillary Clinton becoming the first woman to be nominated for the United States presidency, we're celebrating 10 women artists who have made art history. Here they are, in no particular order: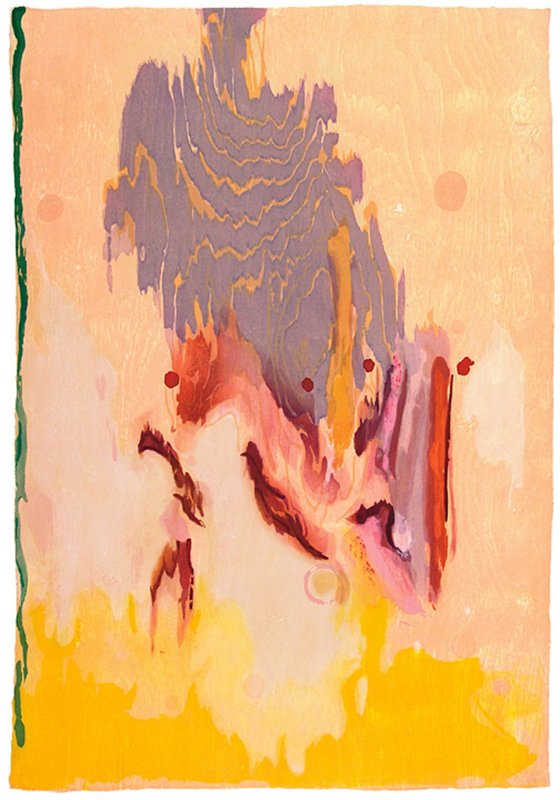 Geisha by Helen Frankenthaler is available on Artspace for $70,000

Abstract Expressionist painter Hellen Frankenthaler invented the "soak-stain" technique, which involved pouring oil paint thinned by turpentine onto canvas to create radiant washes of color integrated with the canvas itself. Her breakthrough lead to the Color Field painting movement, promoted by influential critic Clement Greenberg and popularized by the work of Mark Rothko .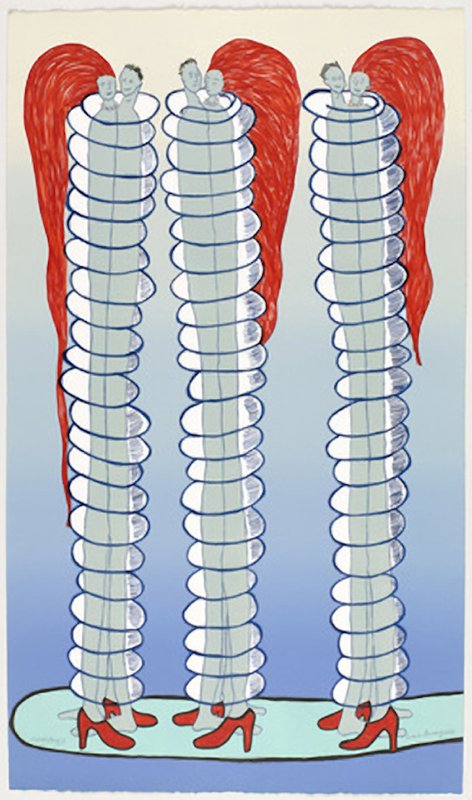 Louise Bourgeois's Couples is available on Artspace for $10,000

Feminist sculptor and painter Louise Bourgeois made Surrealist works during the heyday of Abstract Expressionism , exploring themes like sexuality, domesticity, the body, and the subconscious.
3. Yayoi Kusama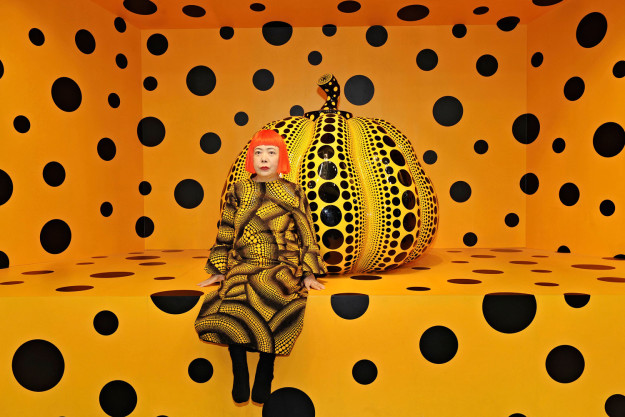 Yayoi Kusama with her installation at the 2010 Aichi Triennale

Born in Japan in 1929, Yayoi Kusama transcended two of the most important art movements of the second half of the 20th century: Pop art and Minimalism . Her highly influential career spans painting, performance, fully immersive installation, outdoor sculpture, literature, film, fashion, and design.
4. Anni Albers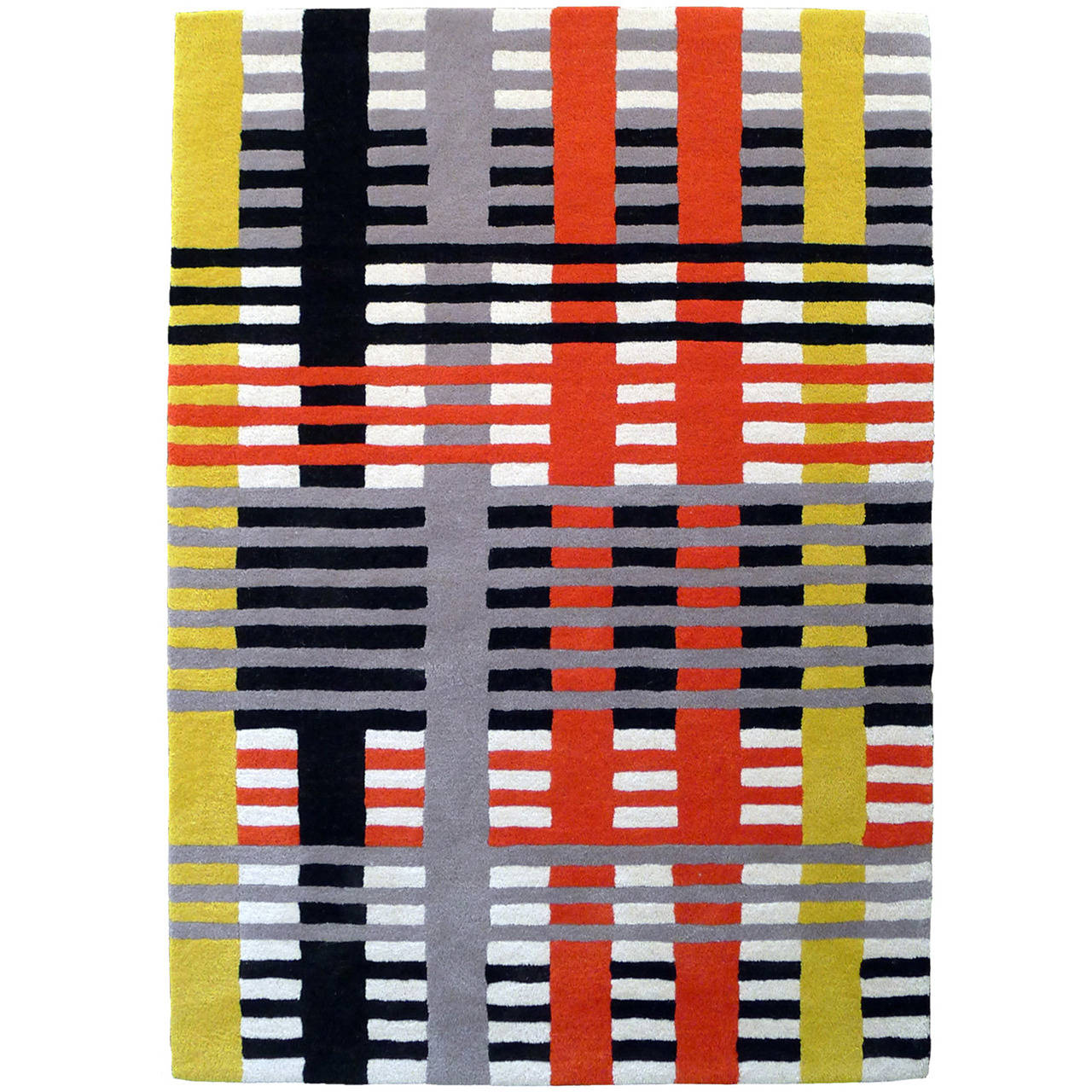 Anni Albers's Study Rug is available on Artspace for $695

After studying at the Bauhaus in 1922, Berlin-born Anni Albers brought Modernist ideals to textile design. In addition to weaving bold, abstract textile compositions, Albers was an influential printmaker and writer, as well as the wife of Josef Albers .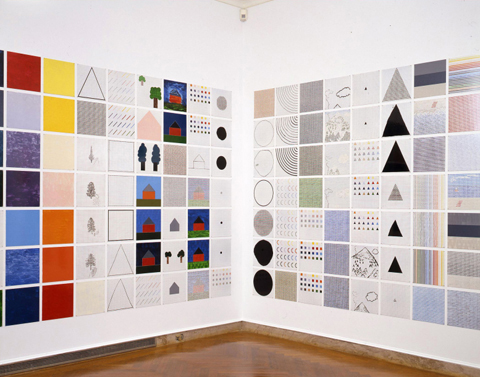 Detail of Jennifer Bartlett's Rhapsody

Perhaps best known for the gridded work Rhapsody , a monumental installation first exhibited in 1976, Jennifer Bartlett was one of the most important artistic figures of the '70s and one of the first female artists of her generation to achieve both commercial and critical success. Rhapsody was triumphant on account of its new, imposing scale and its composition: a pastiche of individual paintings in various art-historical styles, which essentially surveys the possibilities of modern painting.

The Guerrilla Girls initiated a politically-charged conversation in the 1980s, taking the fight against sexism and discrimination in the art world to a new level. Cloaked by pseudonyms and rubber gorilla masks, the feminist activist group plastered political posters throughout the streets of major cities—using clear imagery and concise text to convey their messages, such as " Do women have to be naked to get into the Met Museum ?"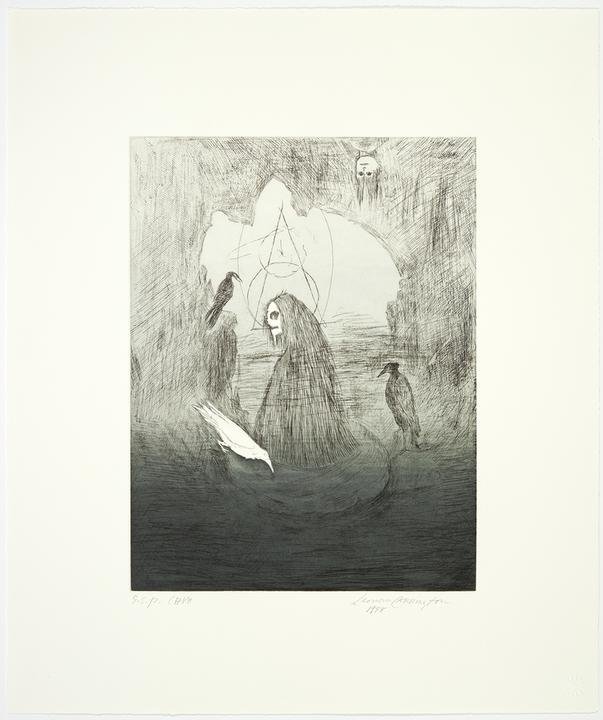 Leonora Carrington's Beasts: Cave is available on Artspace for $2,000

Having shown worldwide since the late 1930s, Leonora Carrington is one of the few recognized female contributors to early Modernism . The artist's surreal works were grounded in strong images of feminine power and creativity, such as childbearing, knitting, magic, and cooking.
8. Alice Aycock


Alice Ayecock's Low Building With Dirt Roof (For Mary) , 1973

Making important contributions to Land Art and the transition from modernism to postmodernism in the 1970s, Alice Aycock began her career making large, semi-architectural outdoor works that initiated relationships between the structure, the site, and the psychological responses of the viewer.
9. Etel Adnan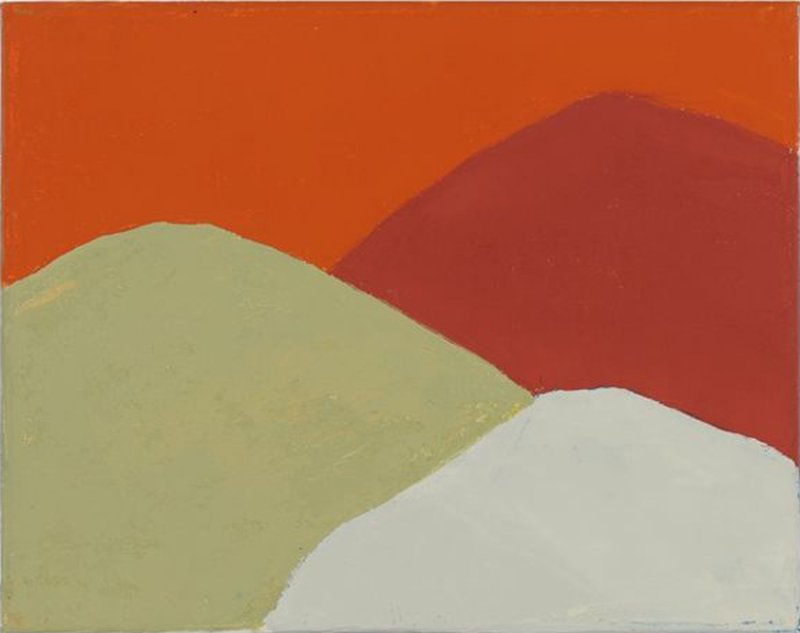 Etel Adnan's Untitled (#213) is available on Artspace for $242

Beirut-born poet, artist, and essayist Etel Adnan continues to make her small-scale paintings into her 90s. Her surrealist poetry and reductive landscapes have been largely unrecognized until recently; at the age of 87, her paintings were a huge hit at Kassel's dOCUMENTA in 2012.
10. Ida Applebroog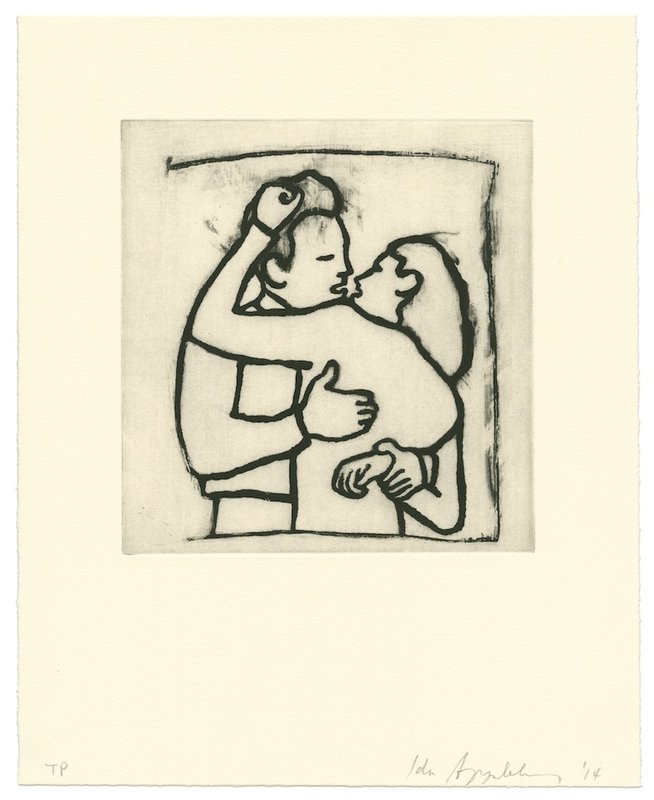 Ida Applebroog's Ephemera is available on Artspace for $12,000

A pioneer in the development of feminist art , painter and installation artist Ida Applebroog was an early member of Heresies , a collective of artists and writers that published influential journal Heresies: A Feminist Publication of Art and Politics in in the 1970s and '80s.
RELATED:
The Art History of Hillary Clinton & Bernie Sanders, From Blazing an Aesthetic Trail at the White House to Earning an Arts A+