As rents around the world continue on an unencumbered climb towards infinity (the average one bedroom apartment in NYC is now at $2,100 a month!), the refugee crises continues to leave more and more people without homes, and environmental disaster poses increasing threats to comforts we may take for granted, the idea of a compact, mobile shelter has become an appealing alternative for many. And regardless, why shackle yourself to an address when you can travel the world without ever technically leaving your own home? Commute? Your home is on the back of your bike! An inflatable movie theater? It'll be up before Netflix has even buffered.
In Phaidon's Mobitecture: Architecture on the Move, some of the world's most innovative designers and architects showcase 250 mobile, portable, and movable structures of all kinds. From quirky houseboats, huts, and tricked-out caravans to disaster shelters, wearable structures, and futuristic prototypes, these structures certainly seem original and unique in the realm of architecture... but as art historians, we've noticed something rather uncanny about some of them. Here we match seven innovative designs that bear striking resemblance to some of our favorite works of art, or what we like to think of as their "spirit artworks." 
#1
Octabar (2016)
by Freeform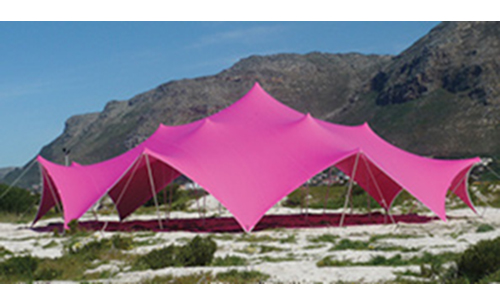 Designed to stretch out between poles, the Freeform tent is simple and flexible. A lightweight alternative to cumbersome marquees, the bold colors of the tent also evoke the Bedouin life. The canopy, a stable, long-lasting waterproof textile offers shade and promotes communal interaction. As the name suggests, the Freeform offers its owner scope to sculpt according to their needs, forming dynamic shapes with elastic ease. Varying in scale from large to small, the tenets are ideal for a range of functions—including camping, social events and domestic living. Do not be misled by these effortlessly floating forms; the striking shelters are also strong and durable. 
Spirit Artwork: 
Surrounded Islands (1983) by Christo and Jeane-Claude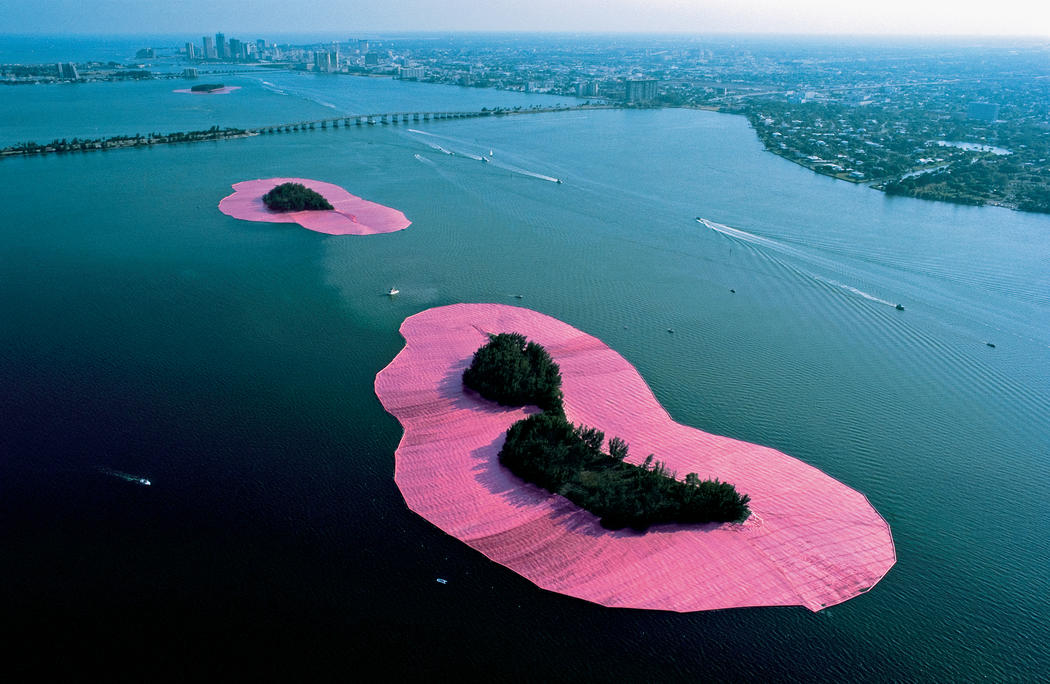 #2
Skum (2016)
by Bjarke Ingels Group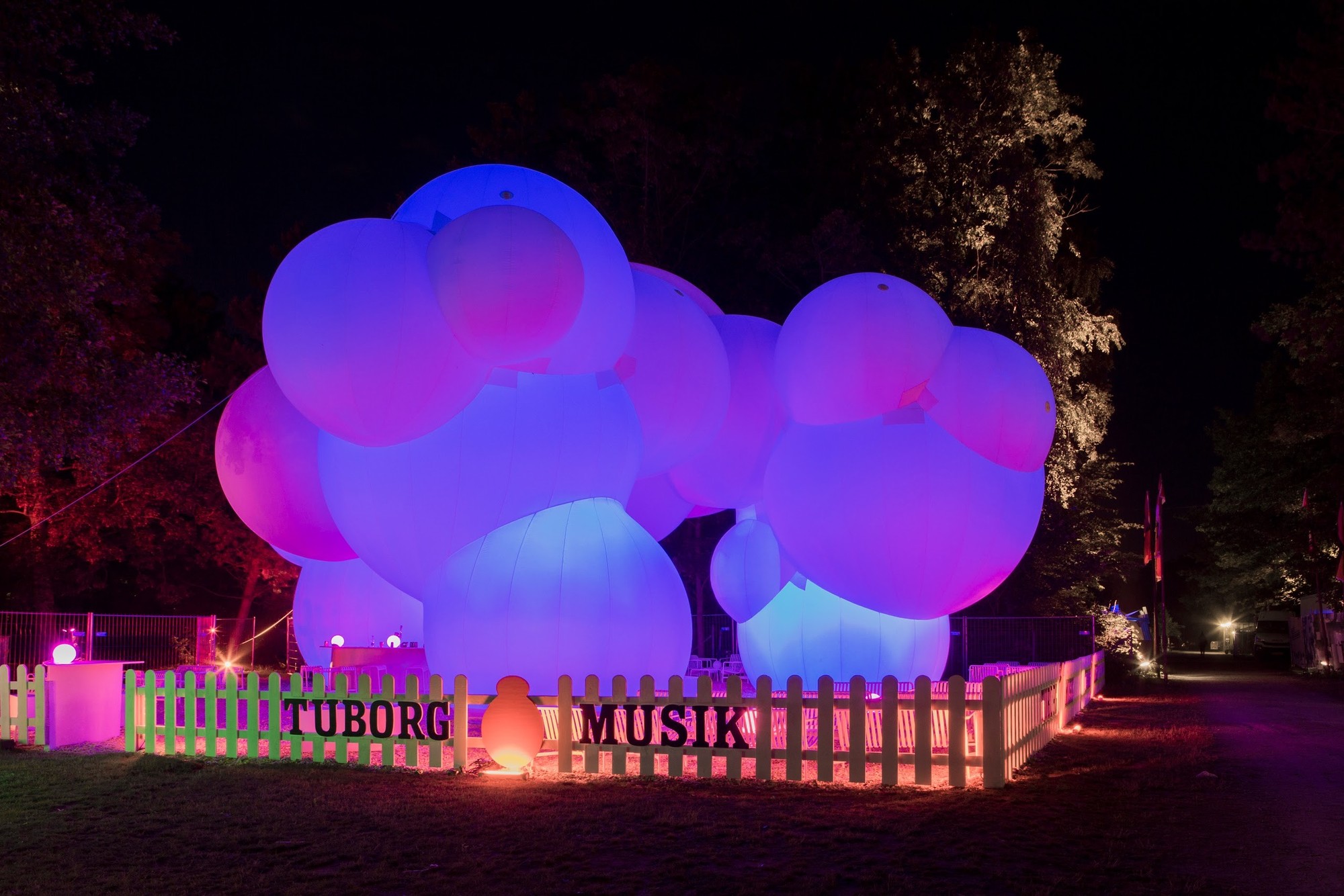 Designed by the Danish practice BIG, Skum is an inflatable canopy of bubbles. Offering shelter for 170 revelers, the traveling summer pavilion is a fixture on the move, having been erected at Denmark's Roskilde Festival, Chart Art Fair and ARoS Aarhus Kunstmuseum. Skum (which is Danish for 'foam'), is inflated by two wind turbines and anchored by minimal guy ropes, and lit with inbuilt LED lights to create a glowing bubble-scape at night. This world, however, is fleeting. When the party is over, Skum swiftly deflates and is easily stored. Until the next party, that is.  
Spirit Artwork:
Balloon Flower (2008) by Jeff Koons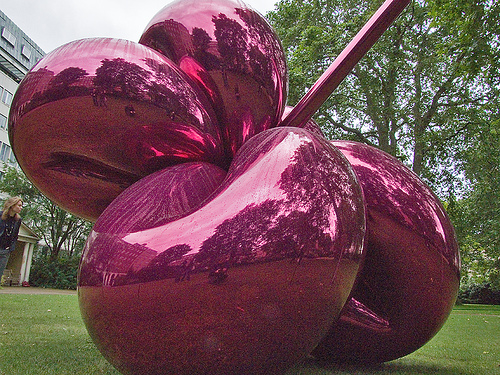 #3
Travelbox (2015)
by Juust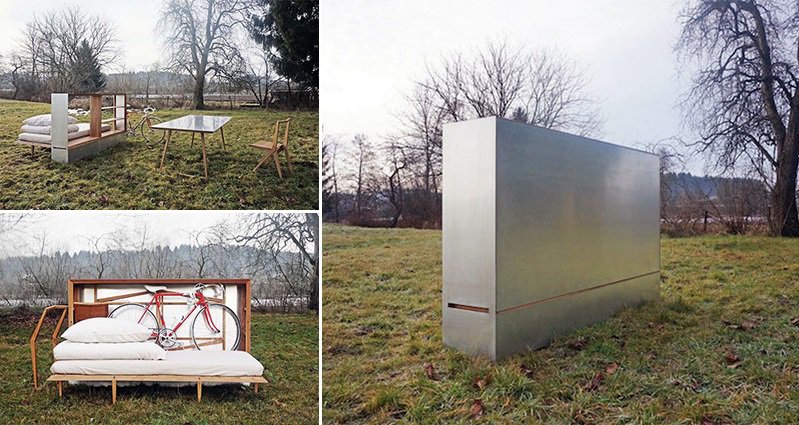 This self-contained home for globetrotters offers an elegant solution for those on a budget and on the move. Developed by Stefan Juust, Travelbox enables users to transport home comforts quickly, safely and in style. Weighing just sixty kilograms (132 pounds) each element contained within the stainless steel and timber box unpacks to create a small furniture suite: a bed, a table, chair and shelves. Rather than the wastage cost of buying new things, Juust's design imagines life accompanied by a frame for living. Built of robust materials to endure shipping knocks, its trim kit-of-parts gives nomads a familiar environment wherever they are. 
Spirit Artwork: 
Through (2015) by Richard Serra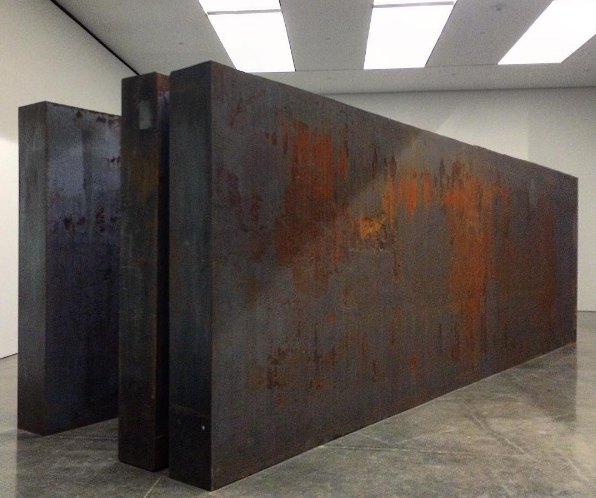 #4 
Caravan (2015)
by Carwyn Lloyd Jones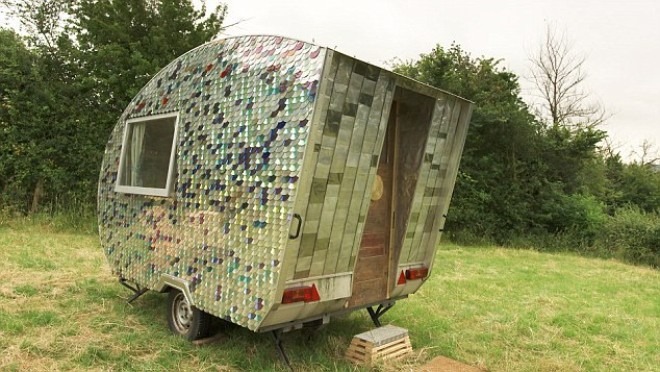 A build-your-own getaway by Welsh carpenter Carwyn Lloyd Jones, this iridescent teardrop camper transforms what was a rundown second-hand trailer. The family retreat is compact, easy to tow and features a distinctive cladding system of 4,000 discarded CDs that give a dazzling fish-scale-inspired finish. Inside, the tiny space includes a kitchen, storage and retractable dining-sleeping space, as well as a homemade composting toilet—all built from cut-off timber. Completed for less than one thousand US dollars and built mostly from materials salvaged locally, the surprising finish of the sparkling home is its patterned floor fashioned from old vinyl records. 
Spirit Artwork: 
When Ends Meet (2007) by Mickalene Thomas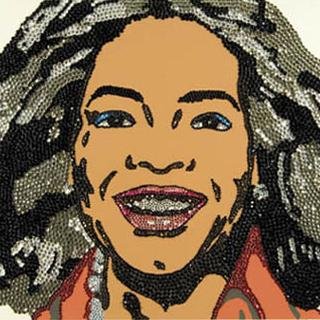 When Ends Meet is available on Artspace for $11,000
#5
The Mailroom (2014)
by Timothy Smith-Stewart and Charles Spitzack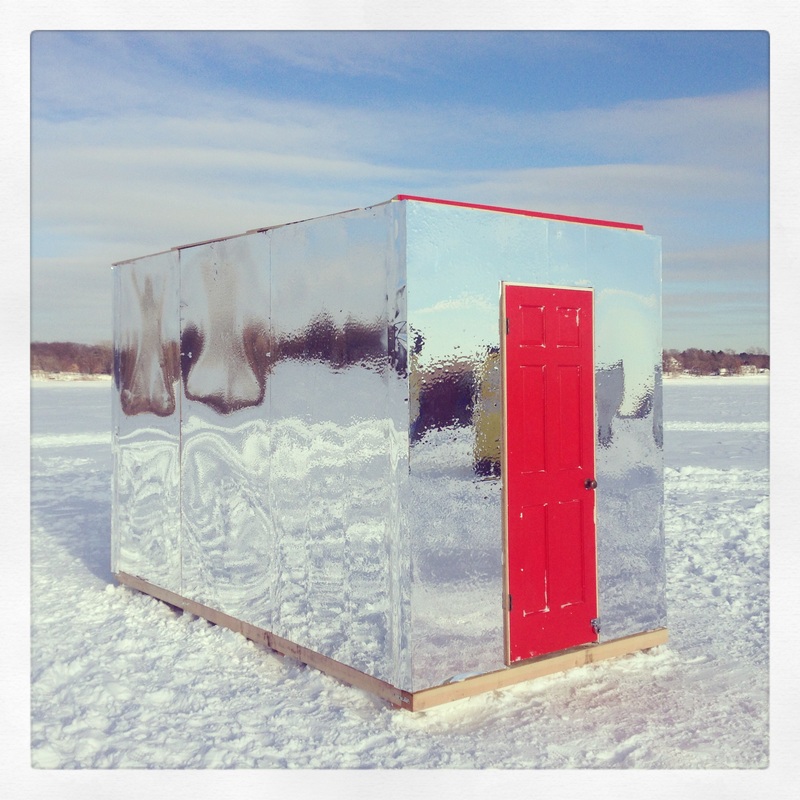 Described as a "roving sanctuary," this immersive art installation on Minnesota's frozen White Bear Lake is a collector of stories and secrets. Clad in mirrored panels with a postbox-red front door, its reflective rectilinear form sits on top of a timber sledge. Inside, the walls taper in three dimensions to form a narrow central point of focus: a single timber desk where you can read handwritten letters by other visitors and scribe your own missives. Inviting visitors to become part of an ad hoc community sharing tales and experiences, the underlying idea of the project is to reveal the interconnectedness of everyone through stories lived and read. 
Spirit Artwork: 
Mirage (2017) by Doug Aitken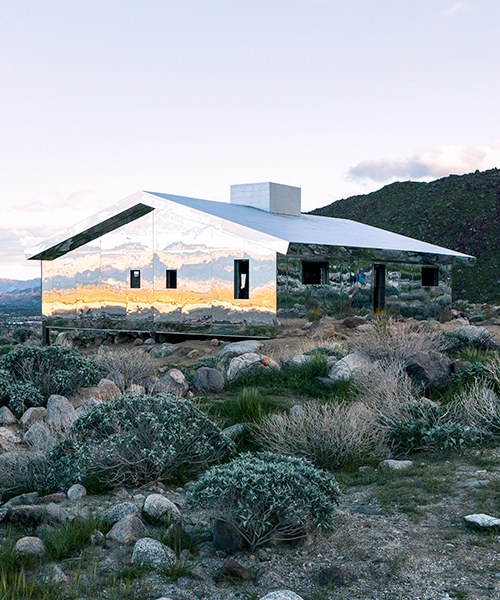 #6
Ice Fishing Hut #711 Scugog Point
by Anonymous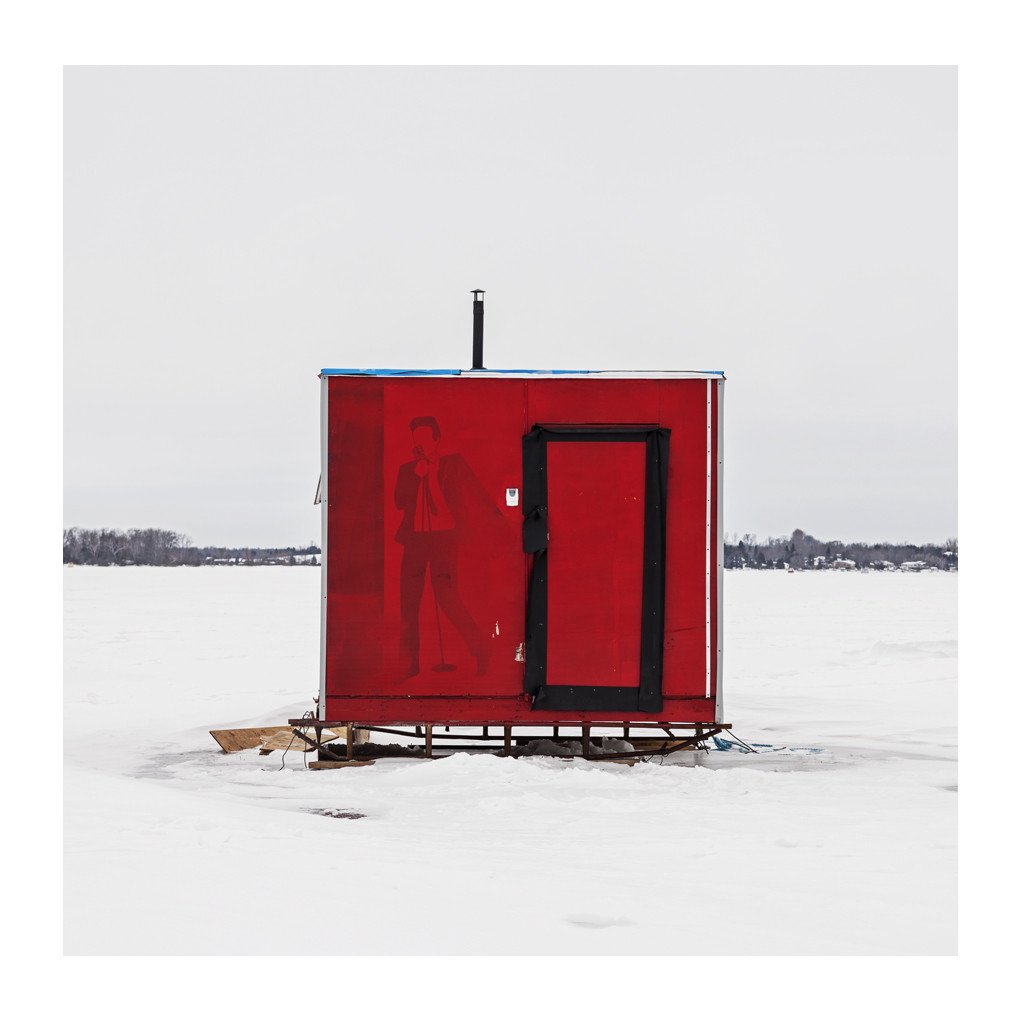 Part of Richard Johnson's "Ice Hut Typologies" series documenting ice huts across Canada, this vibrant red example is an animated shelter for ice fishing. Beyond the necessity of the cabins to be weather resistant, transportable and have the ability to provide access to the ice, some include extra features, such as a wood-fired stove. Though they share basic similarities, Johnson's series captures the huts' idiosyncrasies, like this spray-on Elvis that adorns the humble facade of a hut at Scugog Point in Ontario. Set on a simple timber sled base to allow for an easy exit when the ice fishing season ends, the simple structure exemplifies architecture with everyday charm. 
Spirit Artwork: 
Double Elvis (1963) by Andy Warhol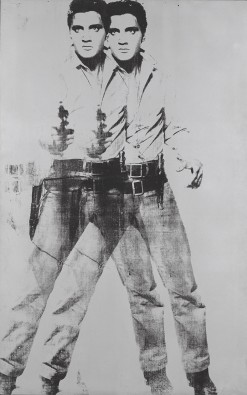 #7
Caterpillar (2007)
by Lambert Kamps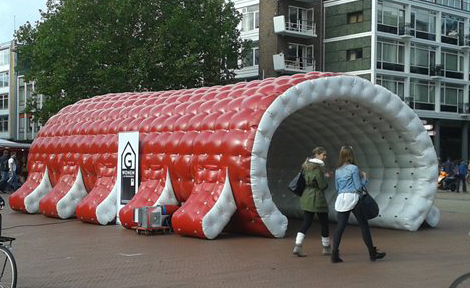 The Caterpillar is an itinerant, inflatable film theatre. Set up in parks and festivals to provide sheltered cover, the roving project commands attention with its pillowy red form. Built from PVC foil and shaped by steel cable connections, the double-walled skin becomes taut and supportive as it fills with air. Creating a comfortable environment for movies in hot or hot weather, the tunnel is strong enough to withstand wind and water. Its curious caterpillar 'feet' are stable as well as lightweight and unobtrusive. With a large screen at one end and room for up to thirty people, the nomadic caterpillar creates a memorable night out at the movies. 
Spirit Artwork:
Dots Obsession (1998) by Yayoi Kusama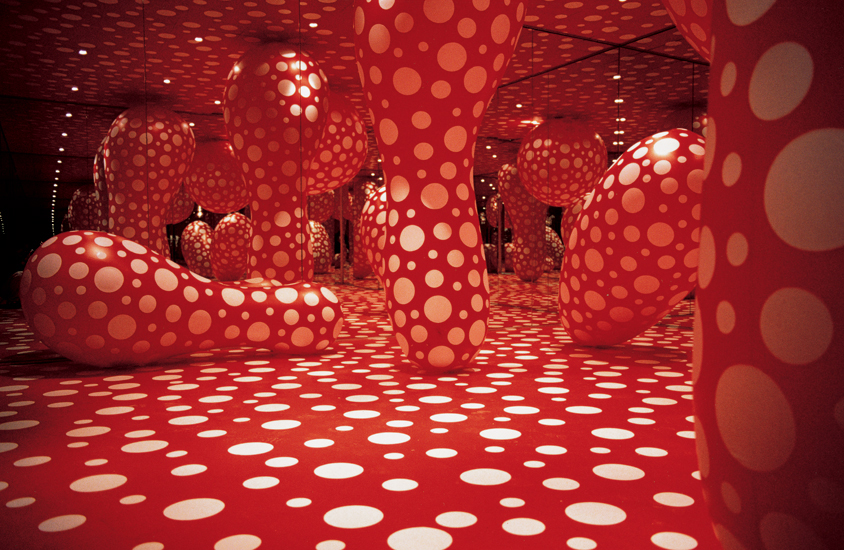 RELATED ARTICLE: Who Wore it Better? See 13 Looks From Fashion Week and the Artworks They Uncannily Resemble