Four things to know about artist Guy Yanai and his print, La Colombe d'Or (2019):
1. Guy Yanai was born in Haifa, Israel in 1977, trained in the Northeastern U.S. (Hampshire College in Amherst, MA and Parsons School of Design in New York, NY). He now lives and works in Tel Aviv.
2. Yanai takes familiar and ordinary scenes—like sailboats, village landscapes, and interiors—and economically reduces them to geometric compositions in bright, bold hues. His work is characterized by a shallow depth of field, simplified shapes, and slightly abstracted subject matter.
3. This print, the result of 16 different color plates, was produced by the artist and master printer Aurore Chauve at Har-El Printers in Jaffa, Israel. The image was inspired by the artist's experience of seeing a Calder sculpture reflected in a hotel pool in Saint-Paul de Vence, France. Sculpture, architecture, and living botany are juxtaposed in this poetic composition.

4. Yanai has exhibited his work all over the world, including solo exhibitions at Conrads Galerie in Düsseldorf, Germany; Praz-Delavallade in Los Angeles, California; Flatland Gallery in Amsterdam, The Netherlands; Rod Barton in Brussels, Belgium; and the Haifa Museum of Art in Israel.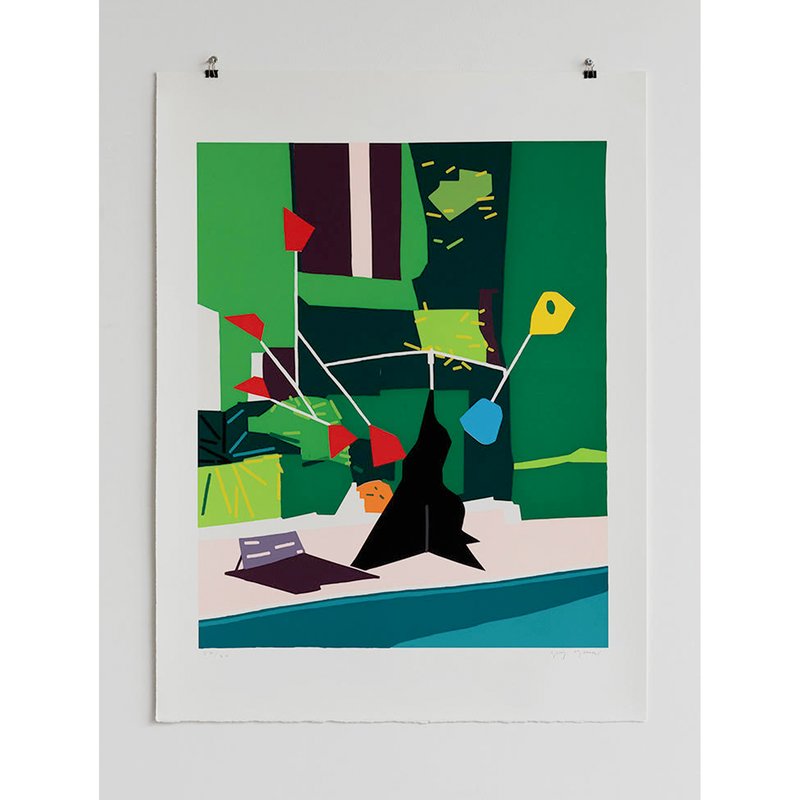 La Colombe d'Or (2019) is available on Artspace for $1,400
RELATED ARTICLES:
4 Reasons to Collect Sara Magenheimer's $500 Work—Besides Her New Museum Show
Bottle Up Your Magic in Vincent Dermody's "Spirit Jugs"
Which Skull Are You? This Modern-Day Vanitas Will Send Shivers Down Your Funny Bone