The collectors and philanthropistsSusan and Michael Hort are fixtures at all the major international art fairs, where they take particular delight in scouting out the latest in contemporary painting and sculpture. Once again, the Horts have agreed to send us some thoughts on (and photos of) their favorite works from Frieze London 2015, the Sunday Art Fair, and surrounding environs.
FRIEZE:
JEAN-MARIE APPRIOU 
Jan Kaps
Jean-Marie Appriou is a young artist from a great young Cologne gallery, which we first discovered at the Cologne art fair. He uses classical materials like bronze, ceramic, and glass to make these strange, unique, contemporary sculptures.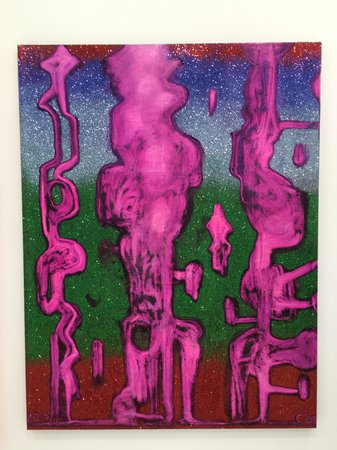 A great installation and great paintings—almost too beautiful.
JENNIFER PACKER
Corvi-Mora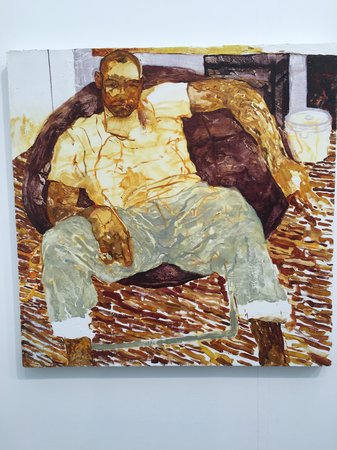 The subjects of Packer's paintings are her friends, but she pushes them further using her imagination and painting skill. She also happens to be a Rema Hort Mann Foundation winner.
KATHLEEN RYAN
Francois Ghebaly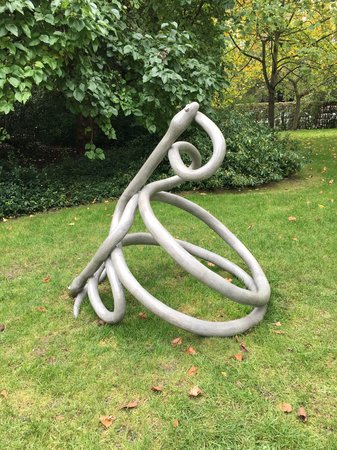 The curated outdoor sculpture park at Frieze was classical, beautiful, and contemporary, and the location between the Contemporary and Masters sections was perfect.
JANIS VARELAS 
The Breeder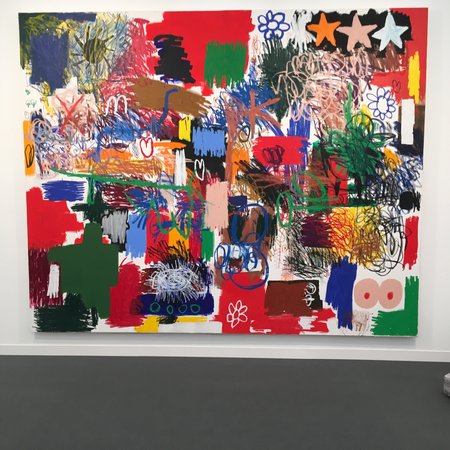 Gorgeous, personal, explosive.
ANKE WEYER
Canada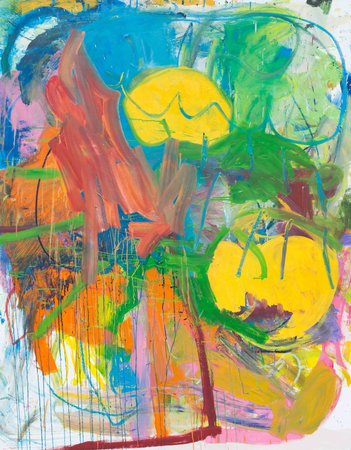 Canada gallery did a terrific salon-style installation of paintings at Frieze, easily the most imaginative painting stand at the fair—two walls, no sides, only paintings. Artists included Anke Weyer, Brian Bellot, and Sadie Laska.
SUNDAY ART FAIR:
CHARLIE ROBERTS
David Risley Gallery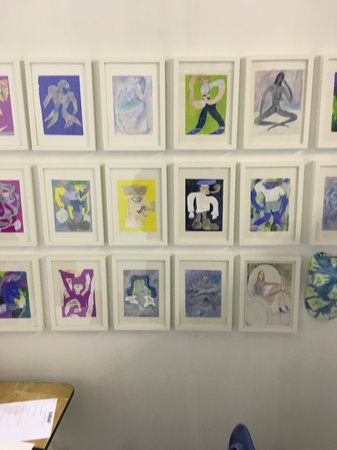 Charlie Roberts made these small watercolors—all £200 each—so that they would be very affordable. Two young people that we met independently said that this was their first ever purchase of an artwork.
ALSO IN LONDON:
SOHEILA SIKHANVARI
Kristin Hjellegjerde Gallery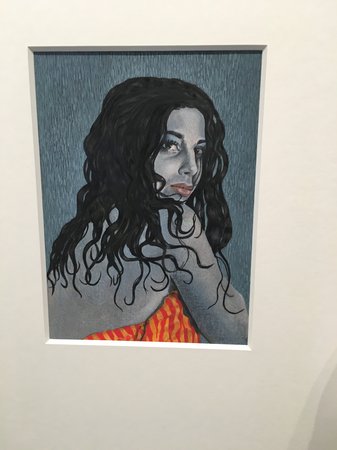 This was a terrific find for us. Due to Kristin's persistence, we blew off Saatchi and the Serpentine and spent several hours with her looking at her program. The picture is by a young Iranian-born woman who left Iran days after the revolution. She's afraid to go back to visit her family, because she's not sure that she will be able to leave again. She paints these little gems after photographs that she finds, many of her family.
DAWIT ABEBE
Kristin Hjellegjerde Gallery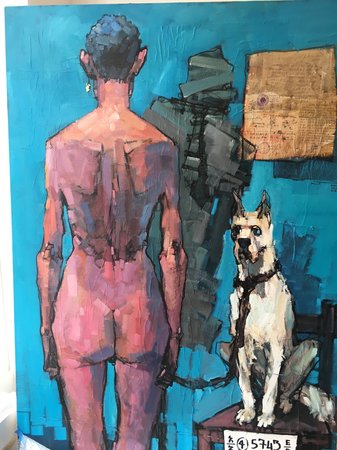 An Ethiopian artist with political interests, Dawit Abebe paints people from the back. We think they don't represent individuals, but rather all the oppressed people. There are a lot of clues here, like the dog with the heavy chain and the license plate numbers. You have to see these in person to understand how well he really paints.