From a shimmering photograph by one of the most admired artists in the world to a work-on-paper by a star at this year's Frieze Art Fair, these are works savvy collectors should leap on fast. The following pieces were selected by Artspace editors in consultation with VIP client manager Hannah Flegelman.
* All prices current as of October 7, 2015

SARAH SZE
Far Site/ Near Site, 1999
Pair of lithographs on Okawara paper
$7,500*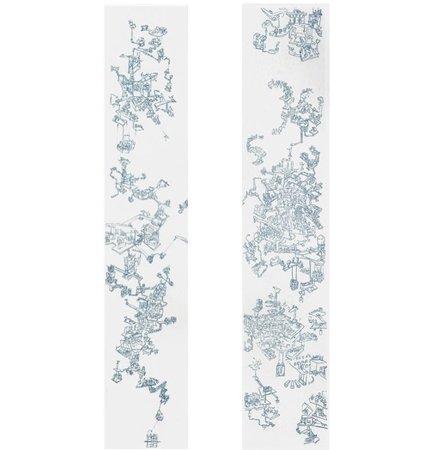 The artist Sarah Sze comes at her precarious, room-filling installations in a highly thoughtful, deliberate way—she is a MacArthur genius, after all—and her drawings are often a way for her to work out sculptural ideas. In fact, she's called drawing the "meat and potatoes" of her artistic approach, which can currently be seen in full flower at Tanya Bonakdar through October 17. This pair of exquisite lithographs is a perfect example of how she uses two-dimensional works on paper as a springboard for her commissioned installations, which nowadays sell for above $1 million. (Her auction history, meanwhile, is nearly nonexistent because her collectors are too smart to part with her work.) As a diptych, this work should be especially attractive to her fans—after all, looking at market comparables, it's essentially two for the price of one.


CANDIDA HÖFER
Philip Johnson Library New Canaan, 2014
C-print
$3,000*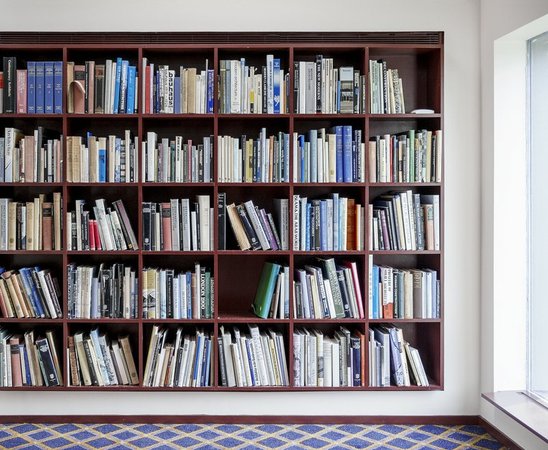 Completed in 1949, Philip Johnson's Glass House compound in New Canaan, Connecticut, has inspired photographers from the Japanese conceptualist Hiroshi Sugimoto to the great architectural portraitist Julius Shulman with its arch-Modernist planes of glass and steel. In this work, the famed Dusseldorf School alumna Candida Höfer—the winner of the 2015 Cologne Fine Art Prize, and currently the recipient of a solo show at the Hermitage—trains her large-format vision on an intimate, behind-the-scenes corner of the 14-building masterpiece. The result is an affordably priced piece that epitomizes the rigorous order that the architect imposed on this voluminous knowledge of architectural history. (By way of comparison, a larger Höfer photograph of a library notched her second-highest price at auction this February when it sold for $123,881 at Christie's London.)


CONOR BACKMAN
Ship/Bottle/Puzzle, 2015
Oil on canvas over panel in artist's frame, modified paint can, rear-painted plexiglass
$4,500*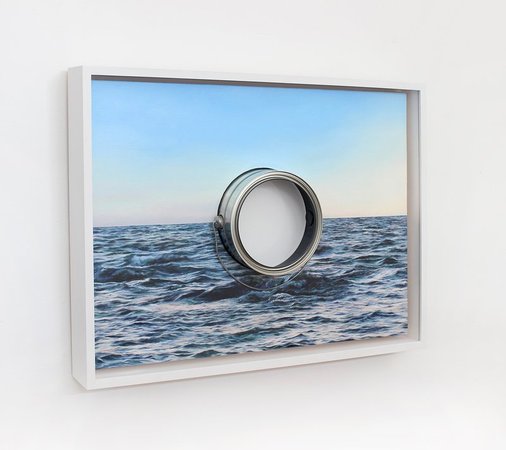 An artist based in the burgeoning creative enclave of Hudson, New York, Conor Backman has been making his way in the Post-Internet idiom with notable success, showing at talent-spotting galleries like James Fuentes and Retrospective (down the street in Hudson) and getting tagged as one of the Huffington Post's "15 Artists to Watch in 2015." Here, Backman archly plays with a few painting-theory chestnuts from the 20th century, from foregrounding the material reality of the paint itself in contradiction of its illusionistic properties to the notion of "breaking the picture plane," done bluntly with a paint can protruding from the middle of his nice photorealistic oceanscape. The ideas involved in this piece are as heady as the actual composition is fun.


OLAFUR ELÍASSON
Mirrorstage for Merce, 2004
Three-color photogravure
$3,000*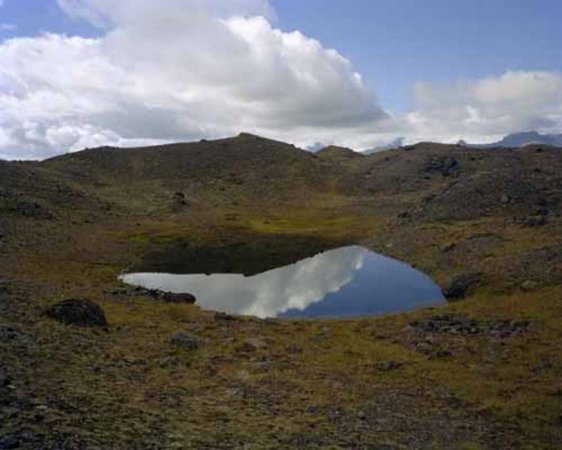 Icelandic brain-art paragon Olafur Elíasson has ascended in recent years to the status of one of those world-bestriding artists who—like Ai Weiwei, Theaster Gates, and JR—strive to make a real impact on ordinary lives outside the gallery setting. Elíasson is currently upgrading his Little Sun solar lamp, which he initially created to provide nighttime illumination for third-world cultures living off the electrical grid, to supply something even more pressing in today's digital age: a charging station for the smartphones that drive so much commerce and enable micro-financing in these communities. This piece, which the artist created for the Merce Cunningham Dance Company's 50th anniversary, hearkens back to a cornerstone of his conceptual foundation: the perception-engaging, mind-expanding work of Robert Smithson. The larger scope of his art career, meanwhile, is currently being recognized in a solo exhibition at Stockholm's Moderna Museet.


TRUDY BENSON
Sunday Strip, 2015
Acrylic and oil on canvas
$9,000*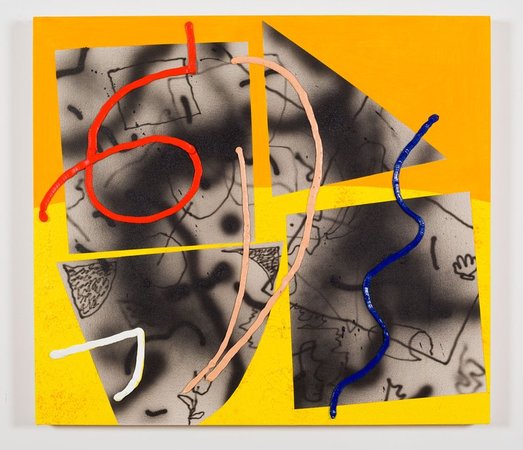 Inspired by first-generation computer art programs like MacPaint, Trudy Benson makes big, boldly colored canvases that ply the charms of that naive platform: the crisp layering of line and shape, the abrupt contours that seem to defy paint's natural inclination to ooze and drip, and the ad-hoc, this-is-disposable riffing vibe. This piece makes ample use of the crowd-pleasing "spray can" aesthetic that we all remember playing around with, but it adds visual complexity in the form of unexpected surface textures (that snaking rope of blue gunk) and zippy geometric shapes that suggest something Miró would dream up while road-testing a designer drug at Burning Man. Having had her first solo show with painting-whisperer Lisa Cooley this past April, Benson is certainly a comer. 


SAM GILLIAM
Castle Banner 1, 2004
Relief print on white Birchwood veener with elements of collage
$3,500*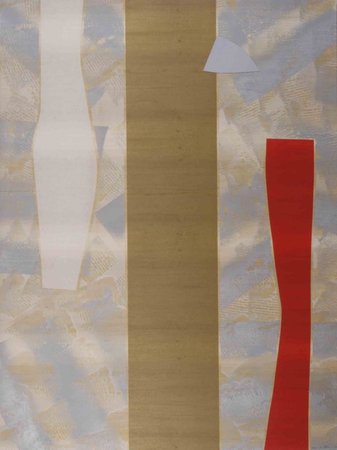 Since emerging in Washington, D.C. during the 1960s heyday of the Color Field painters, Sam Gilliam has had a virtuosic and improvisational way with materials. He's found common ground with his peers in the nation's capital by pouring paint directly onto his canvases, for instance, but he has also distinguished himself by removing the canvas from the stretcher to create draped shapes reminiscent of the Minimalist experiments in New York. This early period of work will be the focus of David Kordansky's solo booth at Frieze London this month, but works like this one from 2004 display the results of decades of mastery and innovation.