This article is part of a series of spotlights on upstart gallerists at Mexico City's 2016 Material Art Fair .
Six years ago the young Colombian artists Mariana Murcia and Santiago Pinyol founded an alternative space called Laagencia in Bogotá to show the work of themselves and their friends, running a residency program on the side and presenting art-education initiatives for the community. The only problem? Because they wanted Laagencia to operate outside of the market, they weren't making any money. The solution they came up with was inspired: the two decided to join forces with another artist-run space in the city, Miami , founded by Adriana Martínez and Juan Sebastián Peláez , to create a third separate gallery devoted expressly to selling their own work.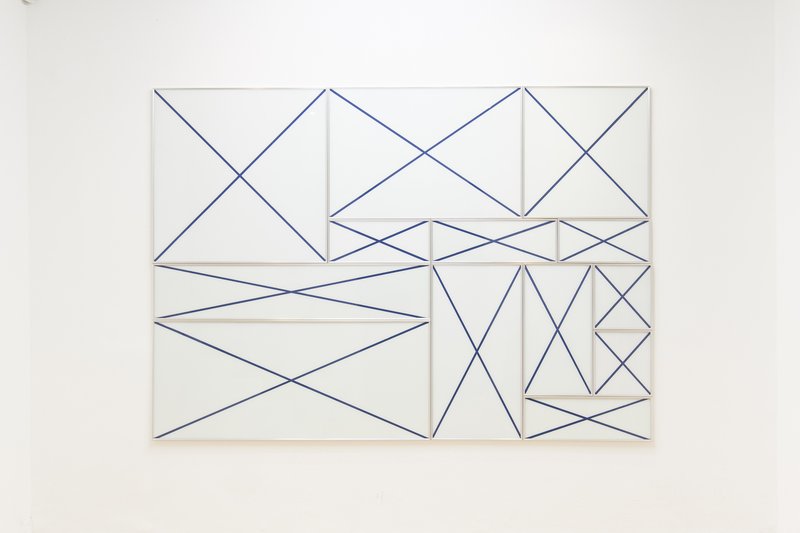 Santiago Pinyol's The Space Inbetween
Called Carne , the gallery is a "project of self-representation," says Murcia, with each artist functioning as a director of the gallery, organizing pop-up shows and doing art fairs to bring in revenue; for each show, they also bring in a fifth special-guest artist whose work rhymes with their own preoccupations of humor, the image, and economic systems. (At Material , this addition was José Armburo .) All proceeds from sales of the founders' work is split with 70 percent going to the artists and 30 percent to gallery operations; guest artists receive a 50-50 revenue share.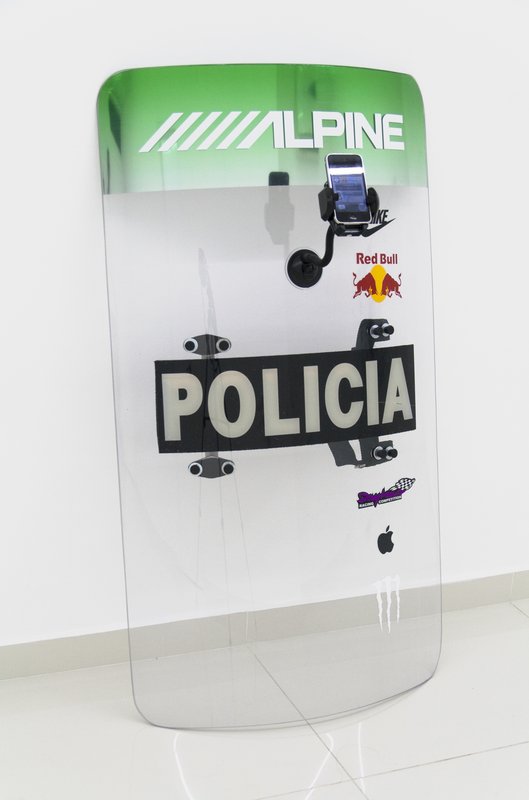 Juan Sebastián Peláez's Flex (ooh ooh ooh)
Carne has been a success since opening in 2014, with a debut show that "went very well," according to Murcia. They did their first art fair, Art BA , in 2014, and are now hoping to make it to a Miami or New York fair next to internationalize their reach; sometime this year they hope to open a permanent gallery space.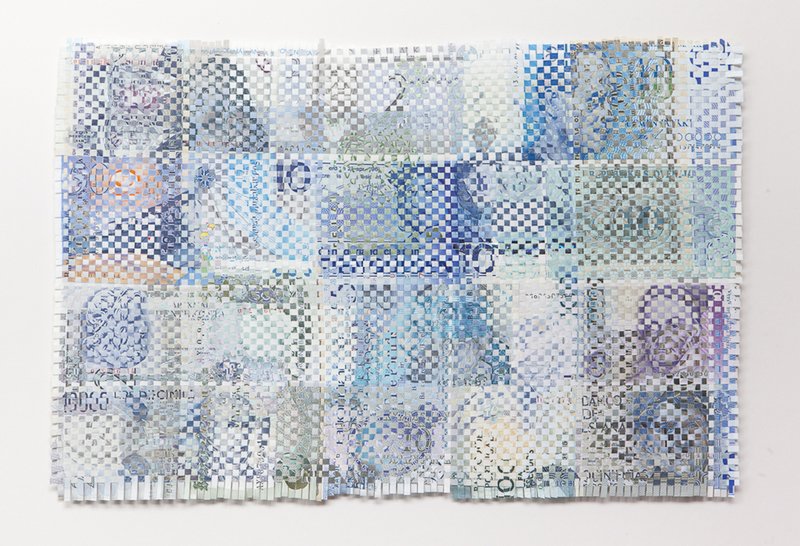 Mariana Murcia's Cómo describir el color azul a alguien que no ve
For Material, the artists brought an assortment of their work that includes two police riot shields that Peláez tarted up with corporate branding, like a NASCAR uniform, and a square-meter floor piece of faux-wood slats by Murcia, displayed like a Carl Andre , that has pricing set to fluctuate in proportion to the square-meter real-estate cost of the space where it's displayed. Since they paid $6,500 for the booth at Material, here the suite of works was priced at $1,500, with the shields being offered for $3,999.
RELATED LINKS:
Meet The Dealers: L.A.'S Arturo Bandini Hits The Big Time By Breaking All The Rules
Meet The Dealers: Corrado Folinea's Galleria Acappella Brings An Edgy Artist's Voice To Naples
Meet The Dealers: New York's Kimberly-Klark Gallery Finds A Space For Emerging Artists To Breathe In Queens
Meet The Dealers: Kosovo's LambdaLambdaLambda Gallery Provides An Outlet For A Generation Of Artists Weaned On War
Meet The Dealers: How London's Bosse & Baum Gallery Turned A Former African Church Into A Temple Of Collaborative Art
Meet The Dealers: Baltimore's Springsteen Gallery Fuses Low-Fi Art With Technological Experimentation