"There are a few ways to understand the work of art," the independent writer and curator Bob Nickas said at the opening for his show at White Columns. "One is to write about it. One is to show it. One is to live with it. I'm always finding ways to move in and around those three activities, and to put them together."
The exhibition, titled "30/130: Thirty Years of Books and Catalogs, Etc.," does just that. A loose aggregation of catalogs, artists' books, magazine spreads, records, newly commissioned posters, and art from Nickas's personal collection, it's a one-man book fair, or maybe a diffuse memoir. It's also an excellent occasion to reflect on this moment in art publishing and the market, as magazines consolidate, galleries build their own imprints, and (ahem) new digital ventures look beyond the conventional advertising-supported business model. 
On the occasion of the show and his new book of collected writings, Dept. of Corrections (out this month from Karma), Nickas spoke to fellow art scribe Karen Rosenberg about using artists' books to fight the practice of "flipping" artworks, his thoughts on the market trend of the rediscovered artist, and why it's actually a great time to be an art writer.
Installation shots courtesy of White Columns, New York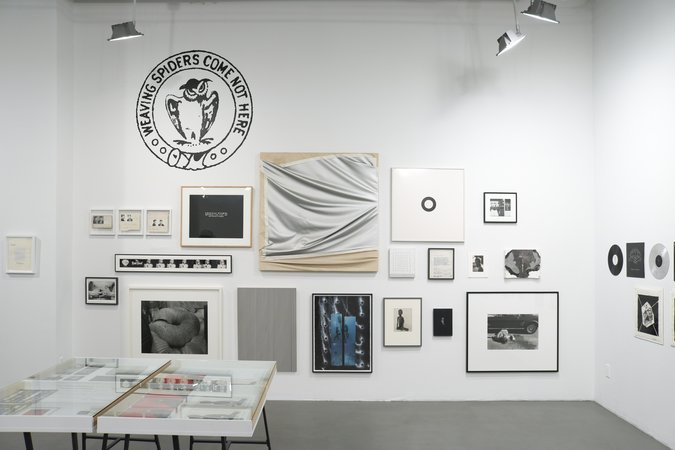 To put this show together, you went through decades' worth of books, 'zines, and other publishing projects—130 in all—and compiled an annotated bibliography. You've already published a few books of collected writings—so what prompted you to look back at your life in print?
The worst thing is when something you've done for a long time starts to seem somehow irrelevant to others. Publishing, writing, and criticism don't seem that important to a lot of other people right now—you know who they are.
Anything like this show can be misread as self-involvement, or self-promotion. But in the end I realized that whatever I do is always about a lot of other people. Galleries tend to celebrate their anniversaries with shows of their greatest hits. I'm not a gallery, but I've worked with a lot of these artists for long periods of time—sometimes longer than their galleries have worked with them.
This isn't your standard archival survey—I see magazine pages pasted to the wall with paintings hanging over them, a precarious-looking stack of hardcover titles, and a book nestled within a wall painting. What were you going for with the installation?
I wanted to get away from having books in vitrines, and to say that the writing around art revolves around the object—they're reciprocal. So I decided to show works in my collection that relate directly to people I've written books for, or that have been in shows of mine, and to extend the installation to the records I've put out. This is kind of inspiring me to revive my label. I just did a new record, an edition with Kelley Walker. We're not selling them; it's just to give away. I also commissioned some new works, by artists including Lisa Beck, John Miller, and Gardar Eide Einarsson, and I asked eight artists to do posters. The whole thing was not just about looking back at the past—I'm not done yet.
People say, "You have all this work from 30 years." But what's the option—to not work? I like to quote Bruce Nauman, from an interview he did in Avalanche in 1971. The last question he's asked is, "Who is your work for?" And he just says, "To keep me busy." Knowing a little bit about Bruce Nauman, there's something melancholic and resigned about that. I've often repeated that line over the years, and it's very true. That's what you're doing—staying busy, staying engaged.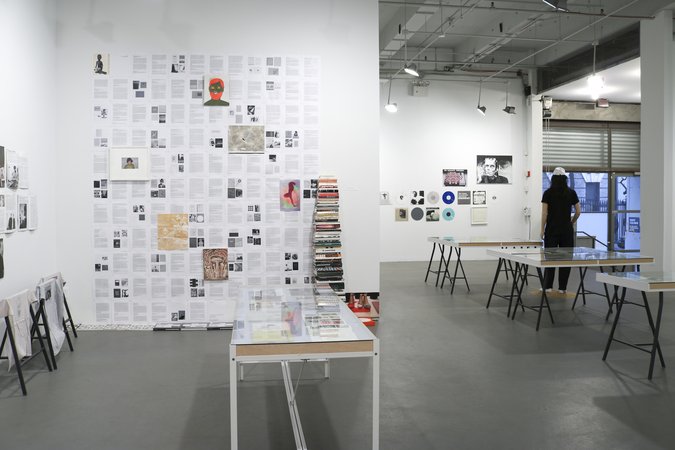 For "30/130," you also installed a small show-within-the-show called "10 Years of Richard Aldrich." What is that, and how does it relate to the rest of the exhibition?
I was sitting next to Richard at an opening at Orchard, and I said, "I have this idea about buying a work of yours once a year, for 10 years, and then I'll do a small publication and show everything and keep it together." He said yes. It was a stressful situation for both of us. The work had to be bought before the last day of the year, and I was often in his studio in December, going into the closet and under the worktable trying to ferret out what it would be, because it could only be one thing. I think both he and I were glad that it got to 10 years.
I was happy that at the opening, no one said, "So, are you going to sell these now?" Because the answer's no. I made a commitment to the artist, and he made a commitment to me. It's about collecting, but it's also about turning the tables. When you're a writer, you're always in the position of having to say yes. But when you have things that other people want, it's like, "This is my booth at the art fair and nothing is available." You get to play-act a little bit.
Another big wall of the show is devoted to articles from the magazine Index, which you edited and Peter Halley published during the late 1990s. How does that fit in?
It was important to include the magazine. To do it, I had to step out of art for four and a half years. If you look at my bibliography, there's not a lot of art writing in those years. There are very few shows. But if you look at art publishing in that period, which is '96 through '99, that magazine did a much better job than other art magazines.
We had Takashi Murakami's first English-language interview, we had Kara Walker who had never been interviewed at length. We interviewed Stephen Shore, Cathy Opie, and Maurizio Cattelan, who was not really doing interviews—he was sending Massimiliano Gioni to do his lectures! When he agreed to that interview, he said, "I don't want to explain my works." And then at the interview, I had a big book of all of his pieces and I opened it and made him tell me about everything. It's actually the first time he really tells you the story about a lot of his pieces, very primary-information.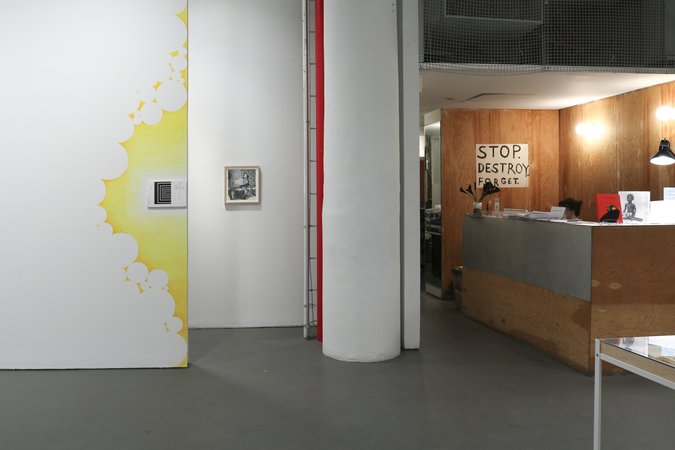 Art magazines have been hit especially hard by changes in the publishing industry. Print advertising has dried up, and websites don't bring in the same ad revenue. In addition, publishing a review after the show has come down now seems like an antiquated practice. What do you think all of these changes have wrought on art writing, especially criticism?
I remember when I first started writing—and I only wrote reviews very briefly, in '86 and '87—but I was asked to write a review of a David Salle show at Leo Castelli, by Flash Art. At the same time, there was a show of John Baldessari at Sonnabend. I couldn't resist the comparison, and I wrote a negative review of the Salle show. They wouldn't print it. I was called and told, "David Salle is too important. He's having a show at this important gallery." I told them, "Write it yourself, but pay me." They would not pay me, and they wouldn't print it. Six or eight weeks later, the new issue came out and they had just found someone to write a very positive review. I think some version of that exists today.
Have you noticed that art magazines do not publish any kind of critical, hard-hitting negative reviews of any museum shows? No museum shows get slammed anymore, anywhere in art magazines. It's because the people who are on the boards of museums are the biggest clients with the biggest advertisers.
A couple of big themes come up in your bibliography, and one is the practice of speculative collecting, or "flipping." What role do art publications and art writers play in the market—and what role should we be playing?
In my student days, I was an assistant to the art historian Gregory Battcock. There's a little-known interview in which he said that whenever you write about art, it's basically advertising copy. You can't disagree with that—we're always sort of caught in the middle of people buying and selling. You can write about something and not even realize that years later, someone at an auction house grabbed a little piece of your text and put it in a catalog to help sell.
This was a practice for many years at Phillips, and I was one of the people who had things taken without permission. I knew someone working at Phillips, and I complained. It didn't do any good. But a number of the texts came from Artforum, and I knew some of the writers and publishers. So I went to them, and I said, why don't you lodge a major complaint—they're infringing on the copyrights of the magazine." I don't think I can take credit for this, but at a certain point the auction house said, "Let's just write these in-house." Now, they're probably just cribbing from everything people have written—but at least they're not using the writer's name, or the magazine's name. 
That really rubs me the wrong way, that that writing would be used for that purpose. I also don't go and speak on panels at art fairs. So much of what goes on in art today is meant to legitimize the buying and selling and the business of it. You just have to keep some kind of distance.
But then I think about Battcock saying, "no, it's all advertising copy." If you admit that from the beginning, then maybe you can figure out how to maneuver yourself. Or, why don't you just say, "I want one percent of the sale?" Which would be great if it's a $12 million painting!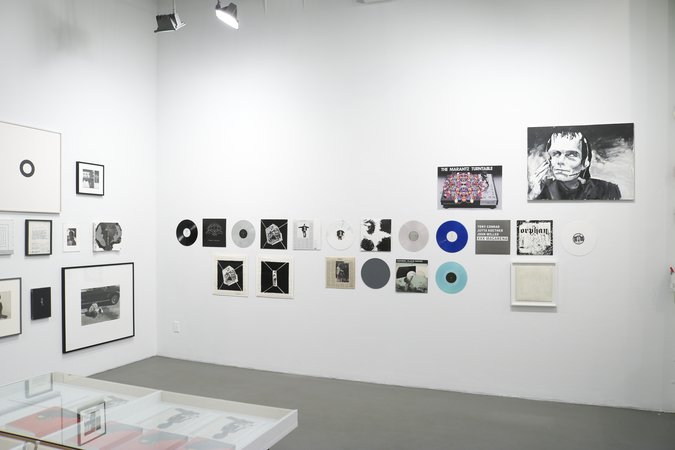 One of the weapons that we have, as writers, is humor. Last year you made an artists' book, PHLIPS, with Ryan Foerster. The title is clearly a play on the name of the auction house.
That was a perfect example of doing something just for fun. I took an issue of Phillips's catalog—I could have done Sothebys or Christie's, but I did it because I could turn Phillips into the word "Phlips." There's collage, writing, a lot of cutting through pages so you get this permeability like in Dieter Roth's books.
People said, "Now you're making art." And I said to them, "This is as valid a form of criticism of the art market of our time as anything I could write." Someone like Jerry Saltz would sit and write a long piece criticizing auctions and the market, but no one does this. It was therapeutic, and fun. And it goes back to Phillips, many years ago, using things from Artforum.
Over the years, you've made other pranksterish critiques of the contemporary market. At White Columns next to the PHLIPS book, for instance, is a letter you wrote about leaving the Wrong Gallery, the small glass Chelsea storefront programmed by Maurizio Cattelan, Massimiliano Gioni, and Ali Subotnick between 2002 and 2005.
What I saw then, back in 2004, was so many young people strategizing about showing at the "right" gallery. And here I was, saying, "I'm going to leave the wrong one." A couple of weeks before that, the owner of a gallery had told me that he had just gotten rid of one of his artists by sending him an email. Today, he would have just sent a text, to make it even more impersonal.
Maurizio was upset that I had sent him this letter—he said, "Did I do something wrong?" He took it very seriously, until I explained what it was about. Later, he was very happy—the letter taped up on the window ended up being reviewed in Frieze, and Maurizio said, "It's the only review we ever got."
Now the letter is in Greater New York, as part of Fia Backström's installation Lesser New York. For her to have done Lesser New York many years ago as a response to Greater New York, and now to have Greater New York pulling it in, shows you that museums can appropriate anything.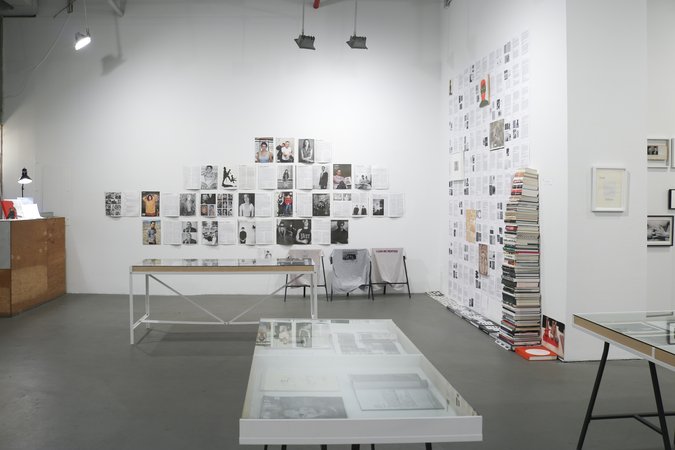 Interestingly, Books and catalogs are also an affordable way to participate in an art world that's getting ever more expensive, even at the entry levels for collectors.
That's true, although it's becoming a little less true. You can go back to the beginning of the New York Art Book Fair and see how every little thing has been made to have this greater value. It was inevitable. I mean, you go to the fair and there's a little invitation to a Robert Ryman show in 1974 and it has the original envelope and it's $400. Sometimes you see flyers from punk shows, and they're expensive too. Also, lots of books go out of print quickly. Even with a book from a couple of years ago, the price can double or triple or quadruple. I always buy things at the Art Book Fair, but I also go to appraise my library! Some of these books start to cost what an artwork costs—a younger person's artwork, but even that's expensive.
Anotherbig theme in your bibliography is the rediscovery of forgotten and overlooked artists.
It takes a real investment of time to develop a young artist. It's so much easier to deal with a body of work that already exists, that you can say has its place in history. At the same time, you want to rediscover these figures that have been passed over. It's very good for non-white, non-male art. So you don't want it to not happen. But writers and curators are caught in the middle—their writing is going to be used, their ideas are going to be used.
It's all pushing towards contemporary galleries doing shows with, like, Max Ernst. Yesterday I went to Zwirner and saw the Morandi show. Barbara Gladstone is opening uptown with Pierre Klossowski. And I just saw the Jeff Koons show at Gagosian—it's unbelievably bad! He's just been losing it year after year. But now, during the auctions, he just puts blue gazing balls in front of reproductions of El Greco, Manet, Titian, et cetera. It's old masters by the new master.
It really points to how people want deeper meaning in art, and they're not finding it in younger contemporary art. They're finding contemporary art to be very shallow. And this is bad for everybody, because the art history of our period is going to be very thin. That's not something you're going to get published in an art magazine, because it points to something intrinsically wrong with art-making today.
But, you know, now more than ever you're able to look at the past and bring it to bear on the present—not just art, but values. And I mean values in every sense of the word, financial but also core values or what was influential. You could say it's a bad time, but it's probably never been a better time to think about what all this means, and to write. I could write a piece every day—there's always something that's going to set you off.
RELATED LINKS:
Order Bob Nickas's cult-favorite bookPainting Abstraction: New Elements in Abstract Painting (Phaidon, 2009)