If you're still bitter and annoyed about having to return to work after the holidays... same. Luckily, there are openings and shows to flee to. Whatever your taste––figurative watercolors, Net Art, expanded cinema––January brings more art to adore, or, at least, something to sit in front of and go "huh?" Here are the seven artists we have our eyes on this chilly month.
MARIANA CASTILLO DEBALL
The New Museum, New York
January 22 - April 14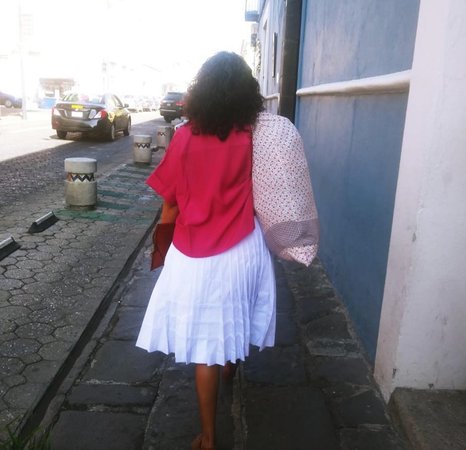 Image via the artist's Instagram
Working across mediums (printmaking, photography, sculpture, and installation) and disciplines (anthropology, archaeology, and ethnography in addition to visual art) Mariana Castillo Deball's work looks at the ways historical artifacts are disseminated, with special attention to how pre-Hispanic cultures have been incorporated into (or deliberately erased by) Mexican identity. In a 2013 piece called Stelae Storage, plaster casts––copies of monolithic Mayan stone sculptures called stelae––were displayed on the same kind of metal racks found in museum storage areas, or in Ikea. Lost Magic Kingdoms of Paolozzi (2013) also dealt with historical reproductions. Castillo Deball pulled from the personal archives of late Scottish artist Eduardo Paolozzi: widely considered to be one of the founders of Pop Art, Paolozzi's methodology was also very much influenced to Alfred Maudslay, the British explorer and archeologist best known for being one of the first Europeans to study Mayan artifacts. After discovering some of Maudslay's plaster molds in Paolozzi's collection, Castillo Debal used them to make artificial fossils––a "fake" original.
Mariana Castillo Deball earned a BFA from the Universidad Nacional Autónoma de México in 1997. In 2003, she completed a postgraduate program at Jan van Eyck Academie in the Netherlands. Deball has been awarded with the Prix de Rome (2004), Zurich Art Prize (2012), a fellowship at the Henry Moore Institute (2012), and the Preis der Nationalgalerie für junge Kunst (2013). Castillo Deball's New Museum show, titled "Finding Oneself Outside," is the artist's first solo show in a US museum, and will feature recent works as well as newly commissioned pieces.
SHUVINAI ASHOONA
The Power Plant, Toronto
January 26 - May 12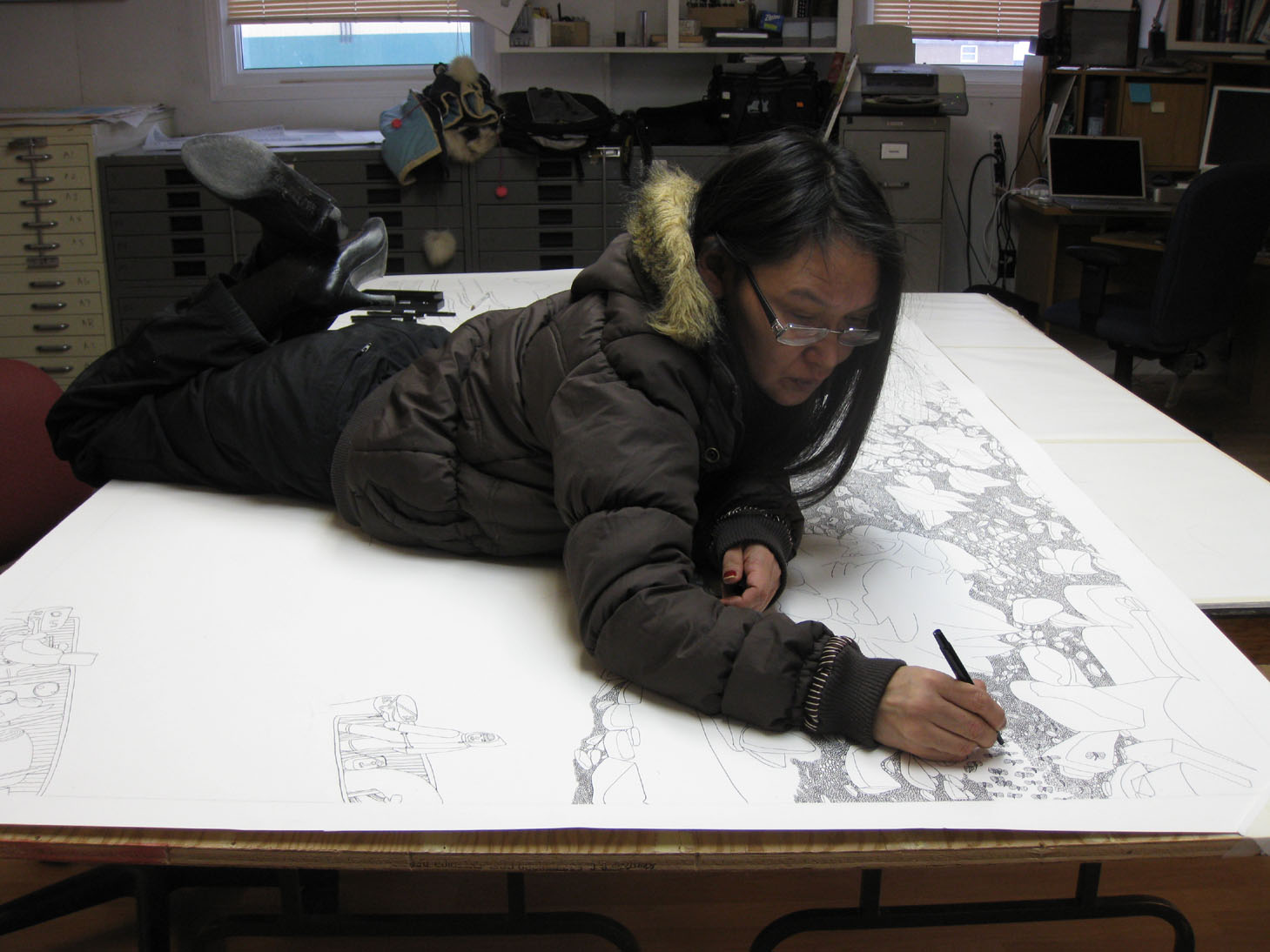 Image via the Canadian Encyclopedia.
Shuvinai Ashoona comes from a family of artists, like her grandmother and cousin, who all benefited from working in the oldest and strongest community-run art co-op in the Arctic, at the southern tip of Baffin Island in Canada. Part of Canada's Inuit culture, Ashoona often depicts the landscapes of her northern home, albeit with an otherworldly cast of characters. Her pencil crayon and ink drawings illustrate prophetic futures where humans and animals are hybrid creatures, and where the terrain is teeming with mystical life. Though mainstream culture might express a pessimistic and apocalyptic view of the future, where humans are forced to protect themselves from invaders—whether zombies, aliens, or simply foreigners—Ashoona's scenes are optimistically peaceful.
Opening later this month is a survey of her work, produced over the last two decades, at Toronto's Power Plant. States the press release, "Today, television shows like The Walking Dead stimulate our fears of the unknown, the monstrous, and the 'Other' in a manner that risks increasing our xenophobia and provoking violence. Shuvinai's work speaks to these current anxieties, yet her artwork does not depict humans in opposition to the otherworldly. By appropriating images from her fascination with horror films, comic books and television, Shuvinai merges different imagery with everyday narratives to redraw the map of the boundaries between reality and fantasy, past and future." Ashoona has mainly shown her work locally, but with the exposure she'll receive at The Power Plant, and the art-world's current obsessions with surrealist figuration, we wouldn't be at all surprised to see her take off. And, beyond their refreshing outlook, Ashoona's images that are just plain fun to look at.
RAHA RAISSNIA
Miguel Abreu, New York
January 13 - February 24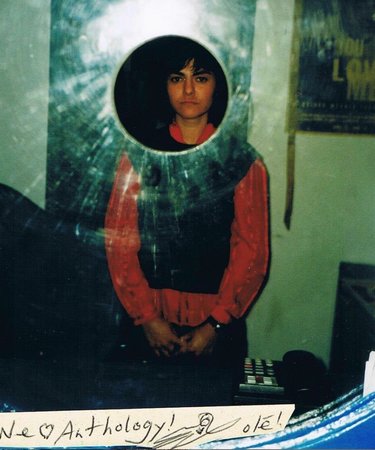 Image via the artist's Instagram
While growing up in Tehran during the 1978-79 revolution, Iranian-American artist Raha Raissia would frequently accompany her father, an amateur photographer, as he traveled around the city, documenting mass protests against the shah. Her painting and drawing work is influenced by these early experiences, and by the mediums of film and photography more generally. In addition to drawing and painting images sourced from photographs and stills, Raissia frequently projects films and slides onto large-scale painting to musical accompaniment in a practice that she identifies as instances of expanded cinema. "I manipulate cinema's structural elements in regards to space, time, projectors, and screens in live performances. I physically modify my projectors, mainly 16mm, super 8, and various types of slide projectors and play them like musical instruments."
Born in 1968, Raissia currently lives and works in Brooklyn, New York. After receiving her BFA from the School of the Art institute of Chicago in 1992 and her MFA from Pratt Institute in 2002, Raissnia worked at Anthology Film Archive from 1995-1999, where her interest in avant-garde cinema flourished. In addition to a previous show at Miguel Abreu, her work has been featured at White Columns, The Kitchen, the Museum of Modern Art, and the 2015 Venice Biennale.
JESSICA CAMPBELL
Museum of Contemporary Art (MCA), Chicago
December 18, 2018 - July 7, 2019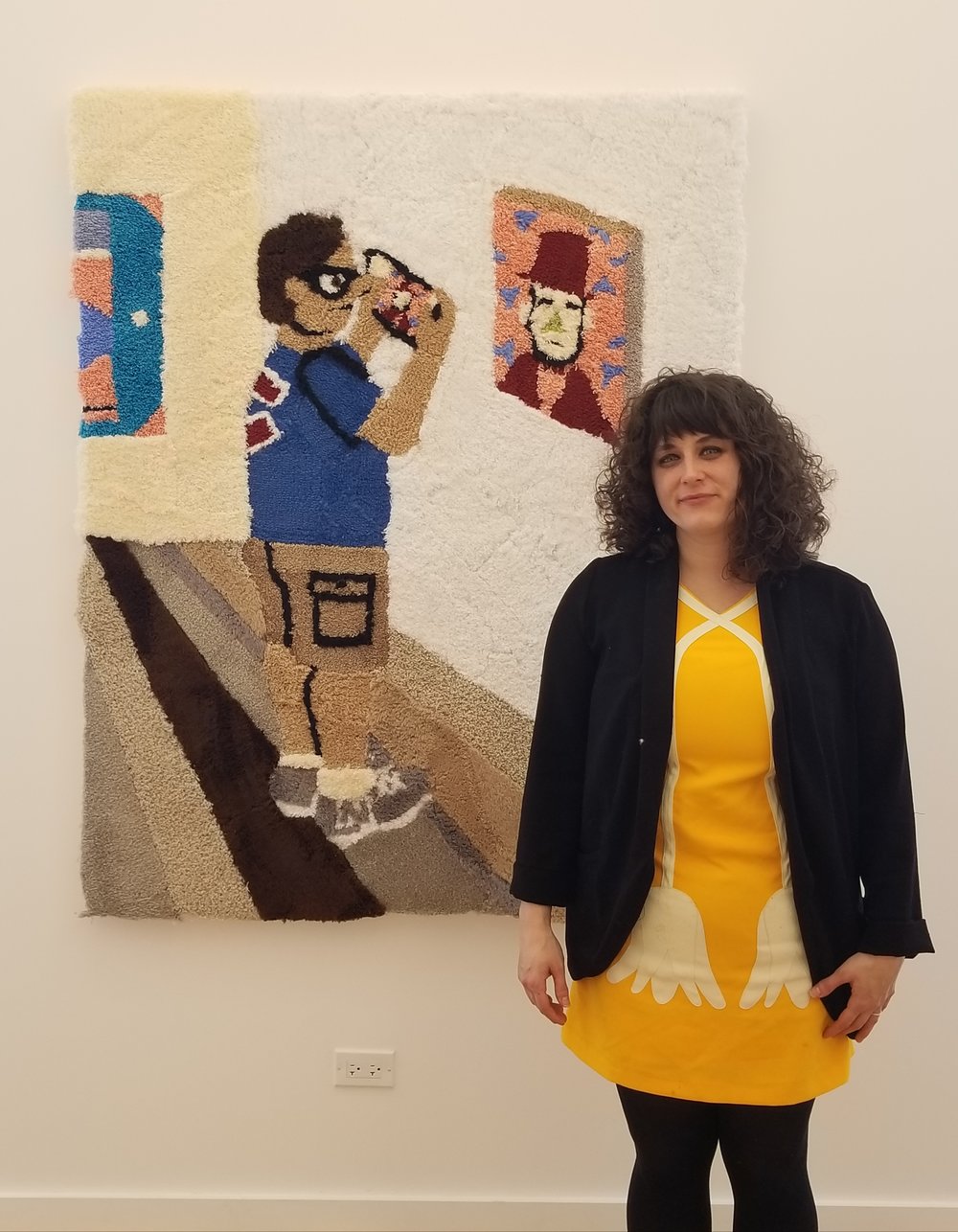 Image via The Arts Section
"Jessica Campbell: Chicago Works" is the 33-year-old Canadian-born artist's first solo museum exhibition. The stand-outs of the show are a series of carpets murals. The artist cuts shapes out of differently colored shag carpets, assembling them to create a representational image that you can barely resist running your fingers through. As for the content, Campbell re-envisions the life and artwork of Emily Carr (1871-1945), a Canadian painter whom Campbell shares roots. Though they lived a century apart, they grew up but 15-minutes from each other in Victoria, British Columbia, and many of the landscapes Carr painted play significant roles in Campbell's memories of childhood. Cambell's images are cartoonish, blocky, and boldly colorful, and some depict contemporary imagery like computer screens while others show women dressed in 19th-century bonnets and gowns. But Campbell's work isn't simply an homage to Carr. Looking through a feminist lens, she highlights narrative's from her own life and that of Carr's that expose societal values. For instance, one rug satirizes a survey exhibition of female nudes painted by male artists—illustrating women's primary role in art history as that of the muse or model. Also a cartoonist and self-described "humorist," Jessica Campbell takes a light-hearted approach to her, injecting comedy wherever she can squeeze it in. We had a chuckle seeing her work at the most recent edition of NADA Miami. Having received her MFA from the School of the Art Institute of Chicago in 2014, she's mostly shown her work in local galleries, like Western Exhibitions with whom she showed at NADA, and galleries in Montreal where she did her undergraduate degree. This year, though, she'll be coming to the east coast with a solo show at Field Projects in New York.


SOPHIE VON HELLERMANN
Greene Naftali, New York
January 8 - February 2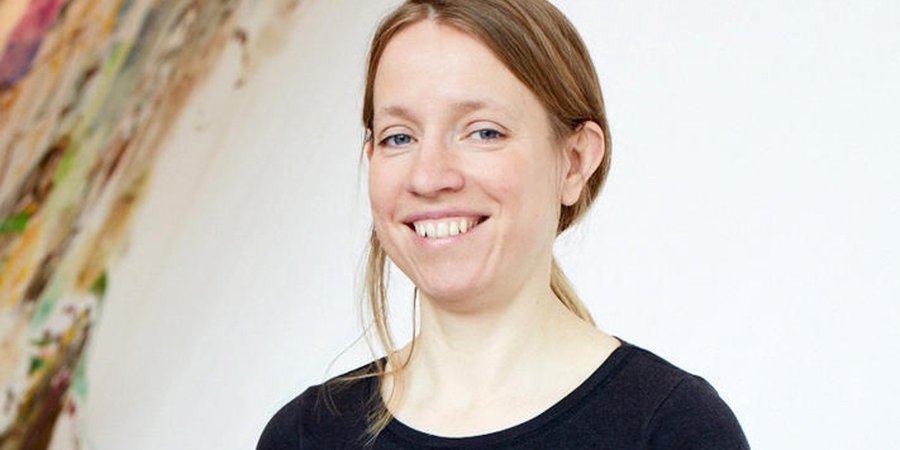 Image via Wide Walls
"I have never stopped painting," said Sophie Von Hellerman in a 2009 interview with the Guardian. "It has been a continuous process since I was very young." And, on first glance, Von Hellerman's paintings could have been dashed off by a wise and precocious child: they're awash in color, and often depict fables or fairytales. "I use pigments and acrylic emulsion and lots of water, which keeps the pictures light and airy. I want the results to look as fleeting as the images that come into my head." Most works are medium- to large-scale, although, for her show at Kunstverein Hannover, she painted on the gallery walls. Greene Naftali will present a solo show of von Hellermann's work, titled "Ileden."
Born in 1975 in Munich, Germany, Von Hellermann received her BFA from Kunstakademie, Düsseldorf and an MFA from Royal College of Art, London. Recent solo exhibitions include Parrasch Heijnen Gallery in Los Angeles, Stiftung Niedersachsen in Hannover, and Vilma Gold in London. Her work is in the collections of Los Angeles County Museum of Art and The Metropolitan Museum of Art, New York. If you're into tense, dreamy watercolors (as we are!), then this show is not to be missed.
MICHEL AUDER
Gavin Brown's Enterprise, New York
January 13 - March 1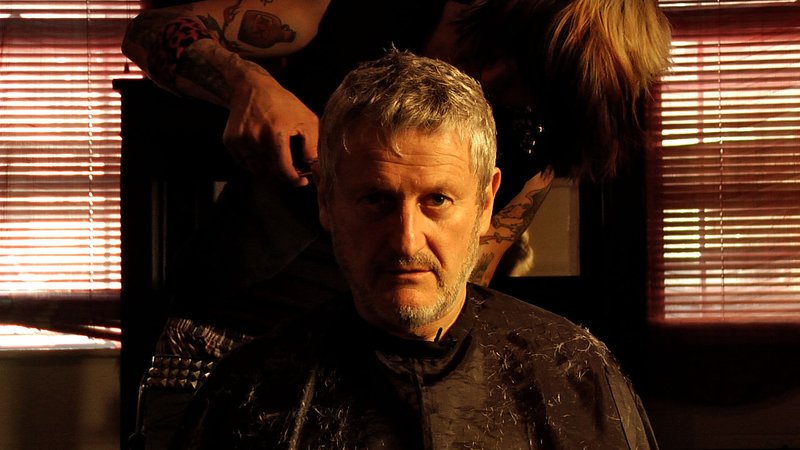 Image via Interview Magazine
"There are so many things I like about Michel Auder's work," wrote filmmaker and Anthology Film Archives founder Jonas Mekas in a 1991 review, "that I don't know where to begin… Auder has fun when he video tapes, he enjoys it… Next: Auder doesn't educate, doesn't teach, doesn't inform. When he makes 'political' statements… they come from his heart." Born in Soissons, France in 1945, the year World War II ended, Auder began making movies at age 18. His earliest influences were the French New Wave directors, especially Jean-Luc Godard. In 1969, Auder met and married Viva, one of Andy Warhol's superstars. They moved to New York, and Auder purchased one of the first commercially available video cameras, which he used to make travelogues, diaries and informal portraits of friends, including Alice Neel and Annie Sprinkle. While Auder didn't consider them "fine art," he eventually began exhibiting them alongside scripted works. He would also divorce Viva and eventually marry Cindy Sherman, another art-world heavy-hitter. Gavin Brown's Enterprise hasn't posted any info about the show yet (as is their wont––it's a way to build hype!), but if you're a cinema fan or just curious about this former Warhol scenester, the show is worth checking out.
SHU LEA CHEANG
New Museum, New York
January 22 - May 26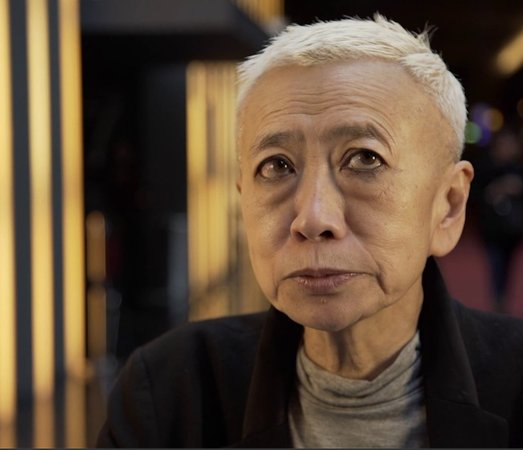 Image via Youtube
Born in Taiwan in 1954, Shu Lea Cheang's breakout video work was Live from Tiananmen Square (1990). Cheang interviewed protestors and soldiers on the day of the protests, contrasting their statements with the official reports streamed on China Central Television. Chang carried these formal interests in juxtaposition and mediation into Bowling Alley (1995): in what was also the very first cybernetic art installation, Chang linked the Walker Art Galleries to a local bowling alley via the web, highlighting the interactions at (and contrasts between) both spaces. "The Art Happens Here: Net Art's Archival Poetics," curated by Rhizome, and held at the New Museum, will feature one of Chang's best known pieces, Garlic=Rich Air (2002), "an interactive online trading game and performance in which garlic functions as currency in an imagined postcapitalist future," to quote the press release. While post-internet art is (arguably) oversaturated, many early practitioners of Net Art, such as Chang, have slipped between the cracks. Garlic=Rich Air is a great piece to see in person, but the whole show––curated by Artistic Director Michael Connor and assistant curator Aria Dean––will definitely be worth your while.
[related-works-module]
RELATED ARTICLES
The Most Anticipated Museum Solo Exhibitions of 2019
Our List of 2018's Most Talked About Artists
Tips for Professional Creativity: 10 Artists (Plus One Financial Planner) Discuss Their Business Strategies