Since the 1990s, the Puerto Rican collector and psychiatrist César Reyes and his wife, Mimi, have established themselves as exceptionally savvy collectors of art in an international scope, amassing important holdings in Peter Doig, Abraham Cruzvillegas, Elizabeth Peyton, Enoc Perez, Jorge Pardo, and other artists. Here, the noted patron chooses his favorite works in this year's NADA New York art fair.
1) GENIEVE FIGGIS
Family in the Grass, 2015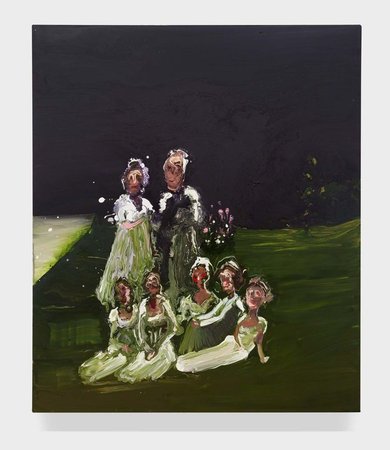 I like the fact that Genieve has created a personal style that is immediately recognizable, marked by a spooky atmosphere with her liquid paint handling, with characters seemingly on the verge of a nervous breakdown. The work echoes Karen Kilimnik and George Condo. 
I'm attracted to the image of the blue fish—simple, fluid, evoking speed and movement.
3) PATRICK BERRAN
Untitled, 2015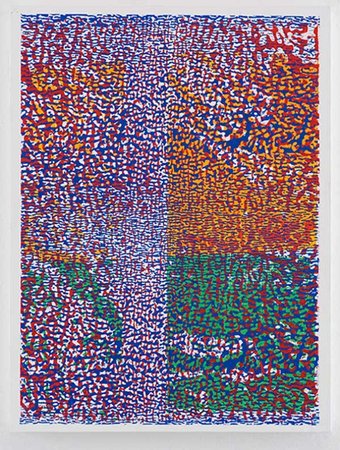 Berran's paintings betray the flatness of their surface, evolving through layers into rich and dense works that evoke the cacophony of urban landscapes.
4) JENNY MONICK
Since Fifty Nine Fays, 2009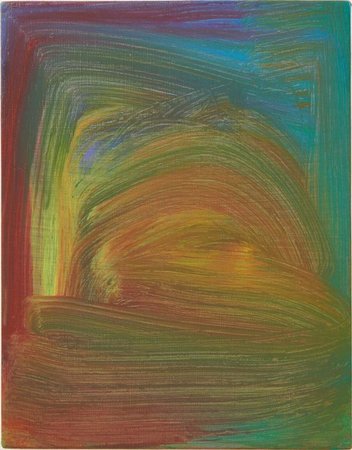 I like the transparency of Monick's paintings, some of which remind me of Howard Hodgkin. She also paints very minimal pattern-filled works that seem simple and are more open.
5) DANIEL HEIDKAMP
The Whitney, 2015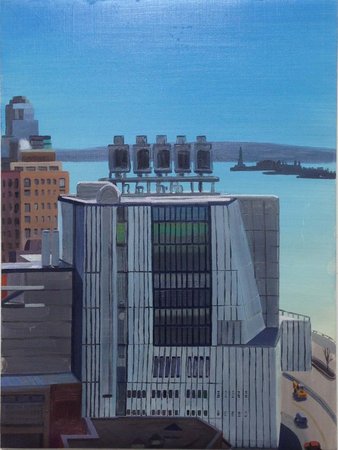 There is a serenity and calmness in Heidkamp's paintings, and a mixture of sparseness and abundance that recalls Alex Katz.
6) ELISABETH WILD
Untitled, 2015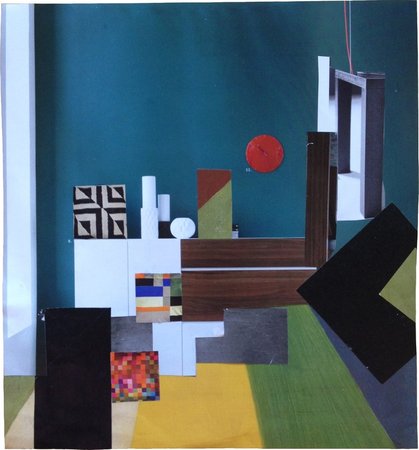 Wild's collages evoke the domestic interiors of Modernism, Surrealism, and abstraction. This 93-year-old artist from Guatemala has created a reality based on an eccentric internal logic.
7) JACKIE SACCOCCIO
Portrait (Cosmic Baroque), 2015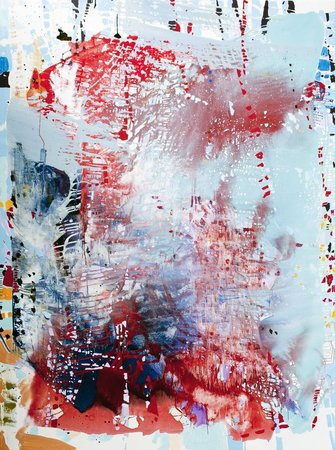 Explosive abstraction paired with a sophisticated sense of color, these paintings have an energy that I love.
8) LUCAS AJEMIAN
Laundered Painting (14x11) I, 2012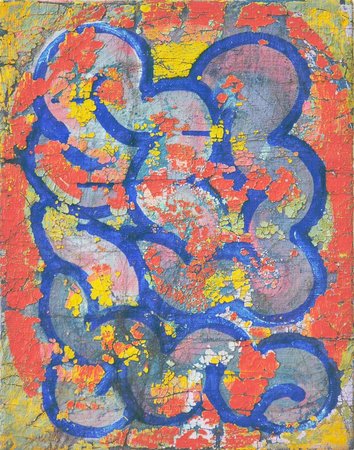 Ajemian's idea of running other people' paintings through the washing machine is a radical gesture that questions authorship and originality.
9) ELHAM ROKNI
Shesh Besh 8, 2015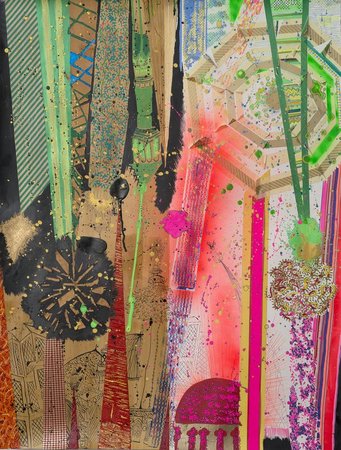 These works are full of memory and nostalgia, ornament and decoration, and are beautiful to behold.