As the year draws to a close, let's look back on the most fascinating, wide-reaching, and clickable Artspace interviews of 2019. From fine art to design, across generations, media, and raison d'etre, these interviews have something for every single art fan.
"Giving the art world hell since 1985": An interview with the Guerilla Girls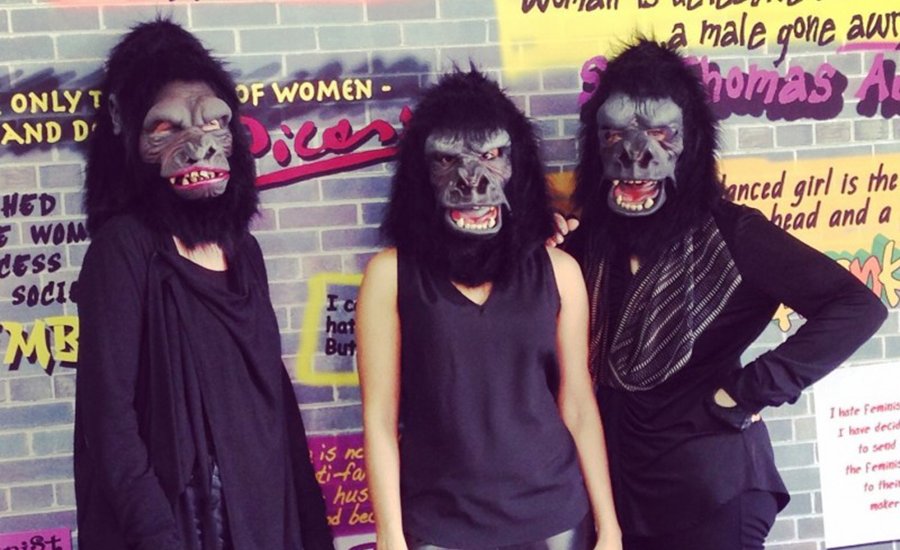 The Guerrilla Girls have proudly been "giving the art world hell since 1985." In that time, the group has had over 55 anonymous members diverse in age, sexual orientation, class and from many ethnic backgrounds, with cis and transgender members from the very beginning. The group still includes some of its original members. Guerrilla Girls adopt as pseudonyms the names of dead women artists such as Frida Kahlo, Käthe Kollwitz or Shigeko Kubota, in order to keep the memory of these artists and their work alive. They use the classic tools of propaganda and mass marketing, including public protests, fly-posters, banners and stickers, to get their message across to people. They point out the inequality, sexism and hypocrisy endemic in the art world and the world beyond.
Interview: Jonas Wood on His New Monograph and Limited-Edition Print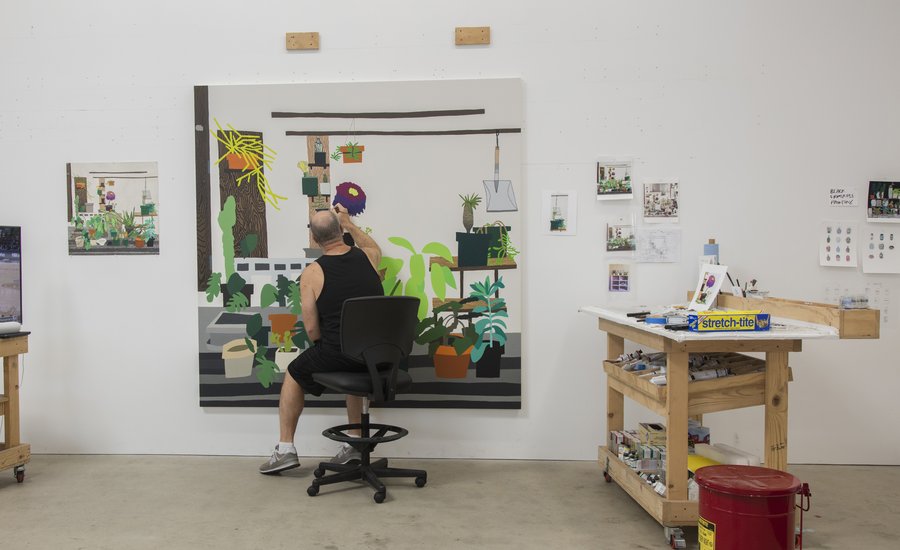 Los Angeles-based artists Jonas Wood has established himself as the reigning prince of contemporary painting, using playful geometrics and lush, vibrant color to excavate traces of memory, psychological charge, and domestic selfhood. New York Times critic Roberta Smith has observed that "his works negotiate an uneasy truce among the abstract, the representational, the photographic and the just plain weird," a fun, indulgent intersection where explosive patterns and contemplative set pieces provide a veritable jungle gym for the viewer's eye.
Who Is Shoplifter? And Why Is She One of the Greatest Women Artists?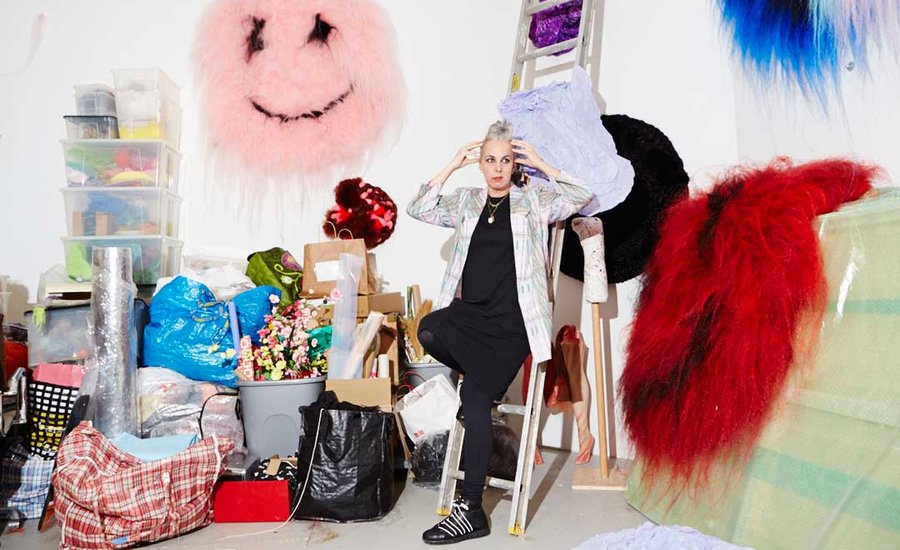 A conventional standard of beauty, especially for women, hair can represent comfort and nurture as well as connoting wildness and monstrosity. The large-scale environments, of Icelandic artist Shoplifter are designed to stimulate the senses through their soft, tangible surfaces and a palette of fluorescent colours inspired by children's books, punk-rock aesthetics and the vivid sunsets of Iceland.
Cecilia Vicuna on Invisible Art, Solidarity, and "Not Belonging"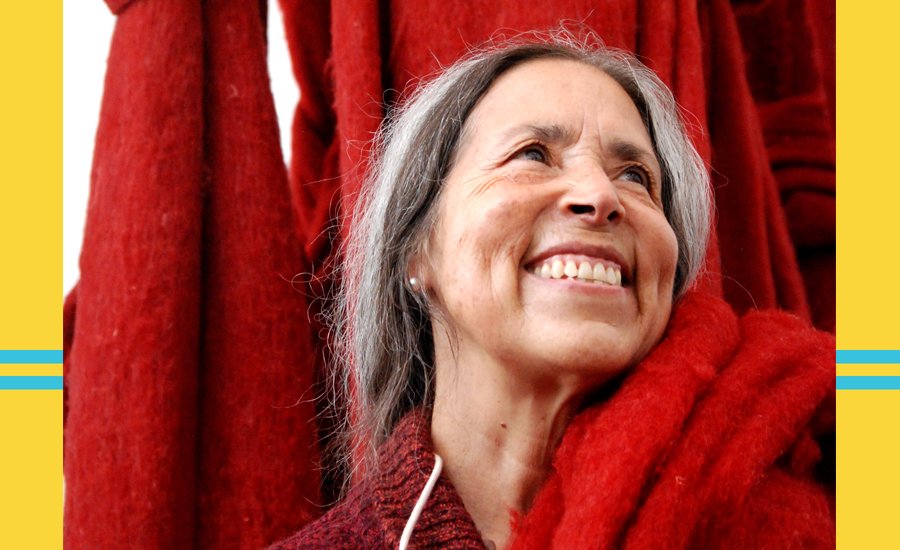 Cecilia Vicuña's artworks speak of both the ancient traditions of her native Latin America and current affairs, including ecology, human rights and cultural identity. An activist as well as artist working with performance, video, poetry and sculpture, her practice ranges from ephemeral small groupings of natural and man-made objects, which she left to nature at the ocean's edge—the "Precarios" series (1972–3)—to political paintings made in the 1970s in which she depicted social unrest and her own exile from Chile in 1973.
Q&A: The Haas Brothers on Saying "Goodbye" to Toxic Masculinity in their Show at Marianne Boesky Gallery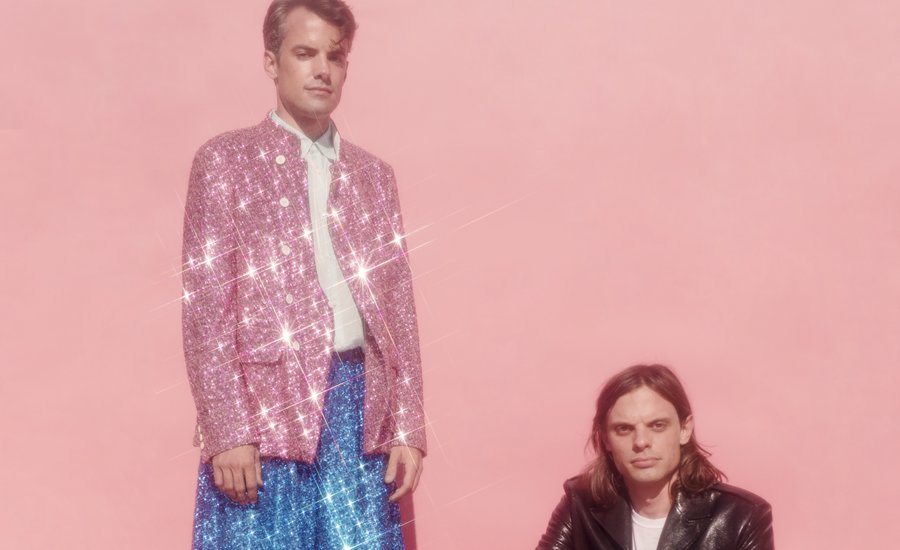 Over the last decade, Los Angeles-based twin powerhouses, The Haas Brothers, have upended the worlds of art and design with their biomorphic, hand-crafted objects. Striking, adorable, and luxuriant in equal measure, their horned, furry footstools and erotically alien lamps became go-to decor picks for the rich and tasteful, earning their studio near-instantaneous success after its founding in 2010. With a high-profile clientele ranging from from Lady Gaga to Donatella Versace, these twins became globally renowned for their off-kilter breed of bestial whimsy, and by their Art Basel debut in winter of 2018, they were beginning to take the world of fine art by storm.
An Interview with Judy Chicago, Feminist Art Pioneer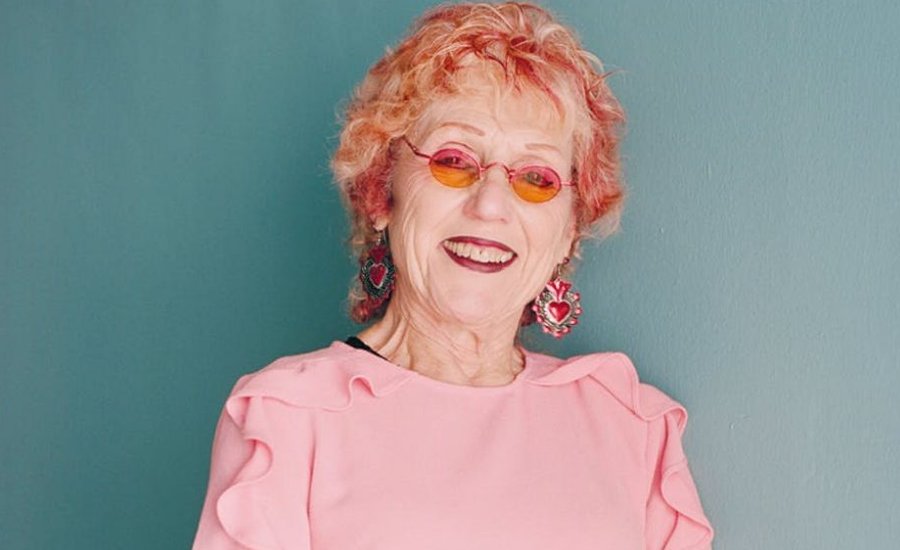 Despite being a pioneer of the Feminist Art movement in the '70s, Chicago hasn't always been this saught-after, as she's quick to note that the many of her male peers have been enjoying success—and better pay—for decades longer. This isn't to say that Chicago hasn't been long celebrated for her contributions to the movement. She's most known for The Dinner Party, permenantly housed at the Brooklyn Museum where it commemorates important women thorughout history via ceramic plates and embroidered place settings. But Chicago, along with artist Miriam Schapiro, also co-founded Womanhouse, a feminist installation and performance space, and the Feminist Arts Program at CalArts, the first feminist art program in the country.
Leonardo Drew on the Interconnectedness of Art: An Interview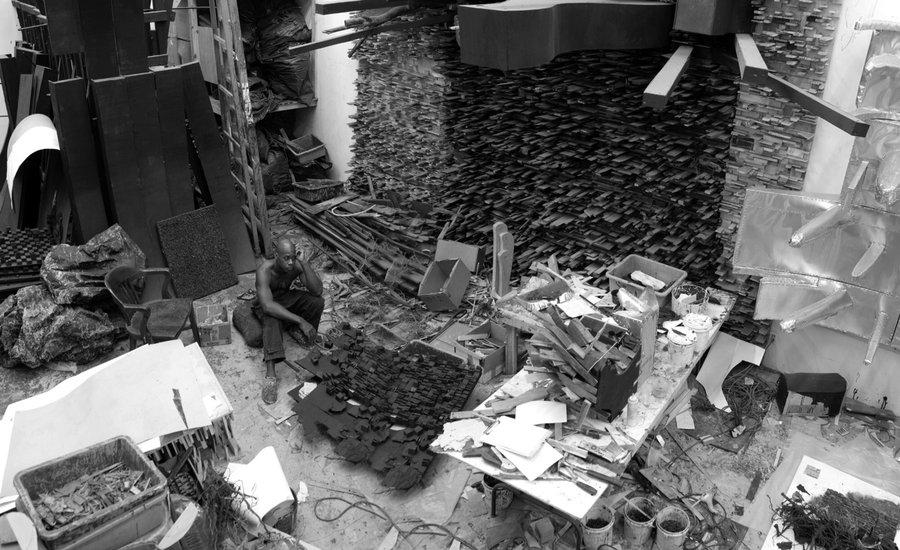 Known most for his large-scale assemblages made of materials that appear found or discarded (like burnt or weathered wood, primarily), Drew currently has a solo exhibition of new work at Galerie Lelong & Co. in New York City (on view until August 2nd, 2019), along with a public installation commissioned by the Madison Square Park Conservancy called "City in the Grass." Here, we speak with the artist about the evolution of his art, the epiphanies he had while traveling through China, and the impetus for the new directions seen in his recent work.
A Q&A with Nancy Rubins: A Great Woman Artist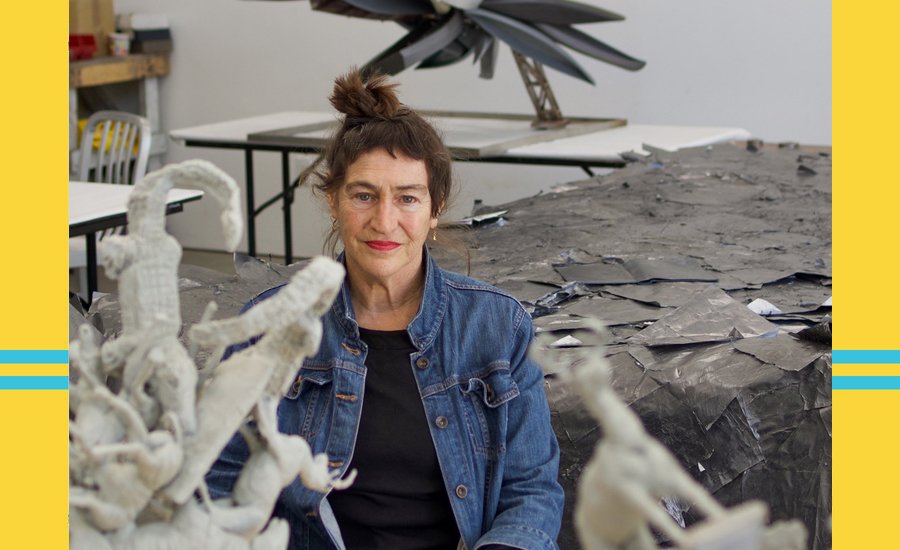 As a student in the 1970s, Nancy Rubins made igloo-like structures out of mud, concrete and straw, a contrast to the industrial objects she became known for appropriating into large-scale sculptures. Her practice consistently reflects a fascination with found objects, which have included mobile homes, aircraft, and boats. Rubins initially scavenged for domestic appliances at charity shops around San Francisco, collecting nearly 300 television sets for one piece.
"I'm not going to fool around": An Interview with Painter Katherine Bradford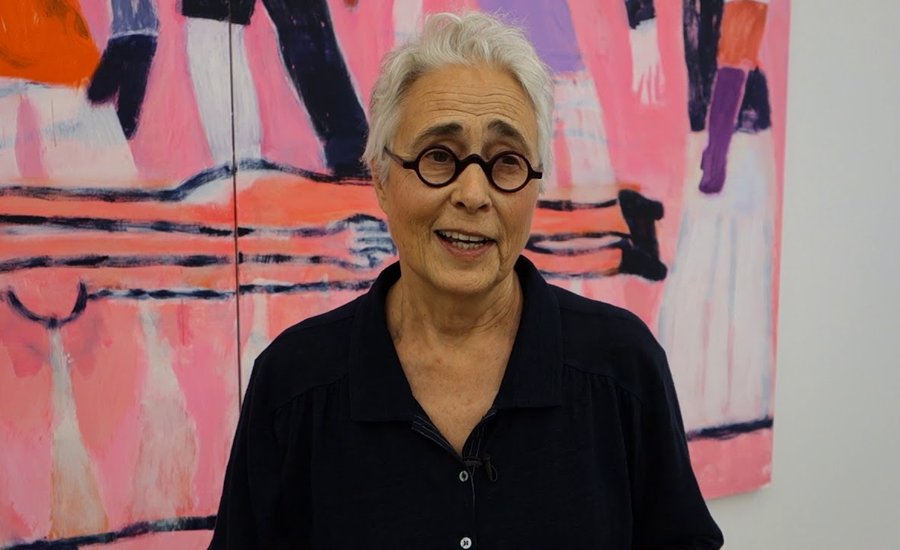 Since showing her work with Canada (he first show with the New York gallery was in 2016), Bradford has seen a meteoric rise—and, the artist doesn't show signs of slowing down. On view now at London's Campoli Presti gallery is her solo show "Legs and Stripes," up until July 27. Here, we speak with the artist over the phone about the works on view, about what it was like to "come out" as an artist while living with a family unsympathetic to that, and about the social issues that Bradford feels is missing from the conversations surrounding her work.
An Interview with Brendan Fernandes, the Whitney Biennial Artist Who Uses Ballet to Channel BDSM and Queer Culture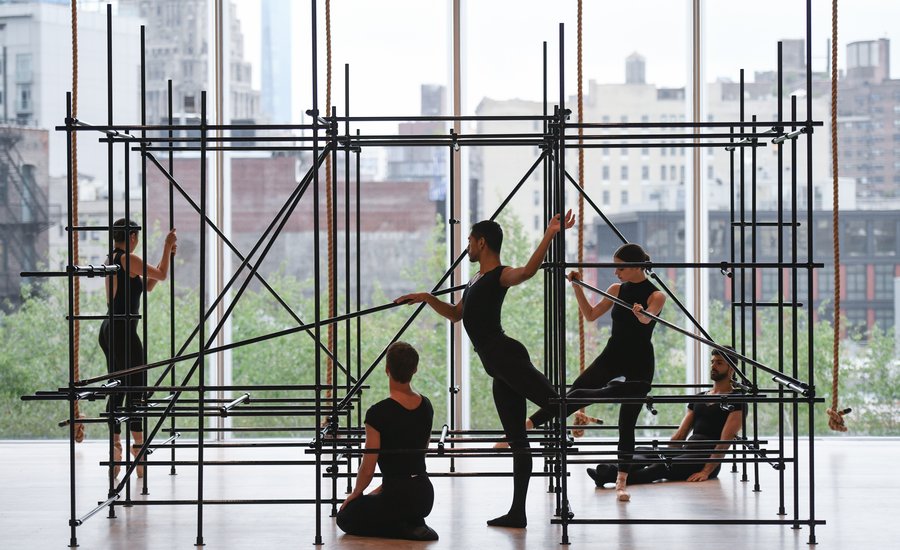 With a major work in the Whitney Biennial and a slew of other engagements throughout the country, it seems rather certain that artist Brendan Fernandes is having a bit of a moment. What's less certain is which artistic categories Fernandes subscribes to. A former dancer, the Canadian artist of Kenyan and Indian descent now works with installation, video, sculpture, and... you guessed it, dance, to consistently challenge conventions and question the complextities of identity. And he's getting recognition for it. He has a dance-based installation up at the Museum of Contemporary Art in his hometown of Chicago. Last month he was announced as one of five finalists to be considered for the Chicago Artadia artist's award. And just last week he transformed the atrium at the Smithsonian American Art Museum into a dance floor to celebrate Pride in D.C.
Respectability Politics and Painting: An Interview with Caitlin Cherry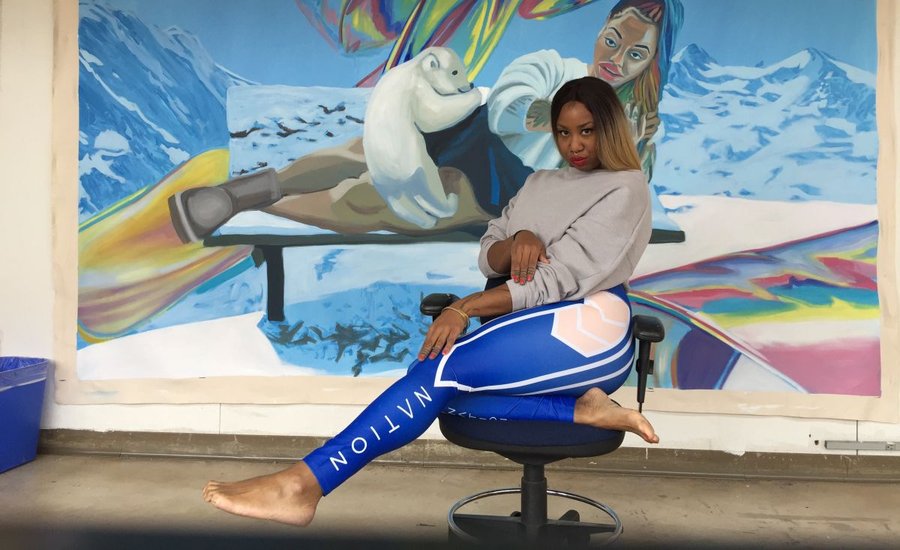 Caitlin Cherry's growing invaluability to the art world should come as no surprise; her commitment to black female subjectivity places the oft-imitated but systematically dismissed aesthetics of hip-hop hustle front and center, posing a real threat to the sleepy status quo we've come to expect from genre figuration. Smart, subversive, and incontrovertibly sexy, Cherry's pieces hum with radioactive irreverence, transforming viewers into beholders with the flick of a brush. Her blockbuster turns at the Brooklyn Museum, Performance Space in New York, and Luis De Jesus Gallery in Los Angeles have secured her spot as a needed, disruptive force in contemporary art dialogue. Currently a professor at Virginia Commonwealth University, Cherry is not only a steward of pictorial anarchy, but also a deeply funny Instagrammer, dedicated hairless cat mom, and white wine connoisseur.
Craft, Queer Art, and the Canon: Sheila Pepe on Moving Through the Margins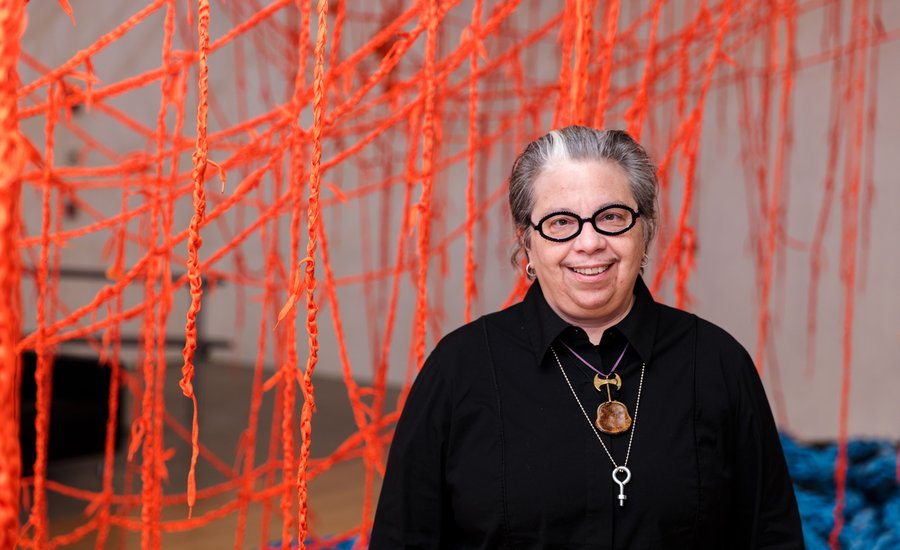 Artist Sheila Pepe has been making art since the early '90s, and she's worked on the fringes in more ways than one. Her art is queer and feminist, it engages with the histories and processes of craft (historically considered "lesser than" the fine arts), and is abstract. While today's art world may value marginalized perspectives more than ever before, it also favors trending aesthetics that skew towards figurative, representational, narrative art. Despite, or perhaps even in spite, of trends and mainstream movements, Pepe has held fast to the tenants of her practice, which often challenge the patriarchy by engaging with architecture and space by fomal means. She takes up space with networks of branching, tectacular fibers—crotched by hand using all sorts of materials, from shoelaces and yarn to nautical line and massive rubber bands.
RELATED ARTICLES:
The 13 Most-Read Artspace Articles of 2018