On the U.S.' "third coast," Chicago has no shortage of impressive museums and cultural institutions. The Museum of Contemporary Art Chicago currently hosts a retrospective of modern dance pioneer Merce Cunningham ; Latin American post-war artist Hélio Oiticica is on view at the Art Institute of Chicago; and the the EXPO Chicago art fair provides the city with a global audience every September. But you don't have to be in Chicago's downtown "Loop" to get your culture fix; the city's West Town and Near East Side neighborhoods have hubs of their own, with a slew of galleries exhibiting artists ranging from local, under-known contemporary artists, to blue-chip big-timers dealt on the secondary market. Here are five Chicago galleries you should know.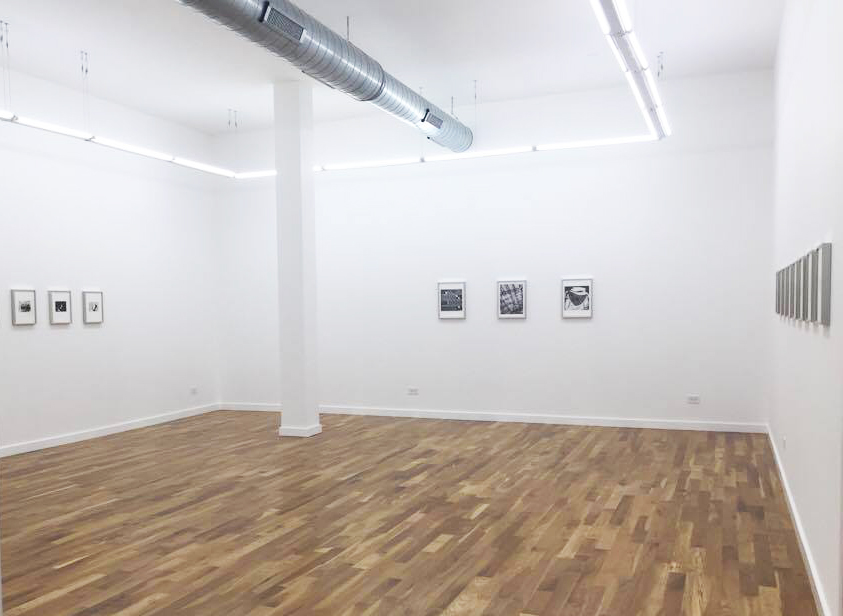 Installation view of DOCUMENT's most recent exhibition featuring the late Brazilian artist, Geraldo de Barros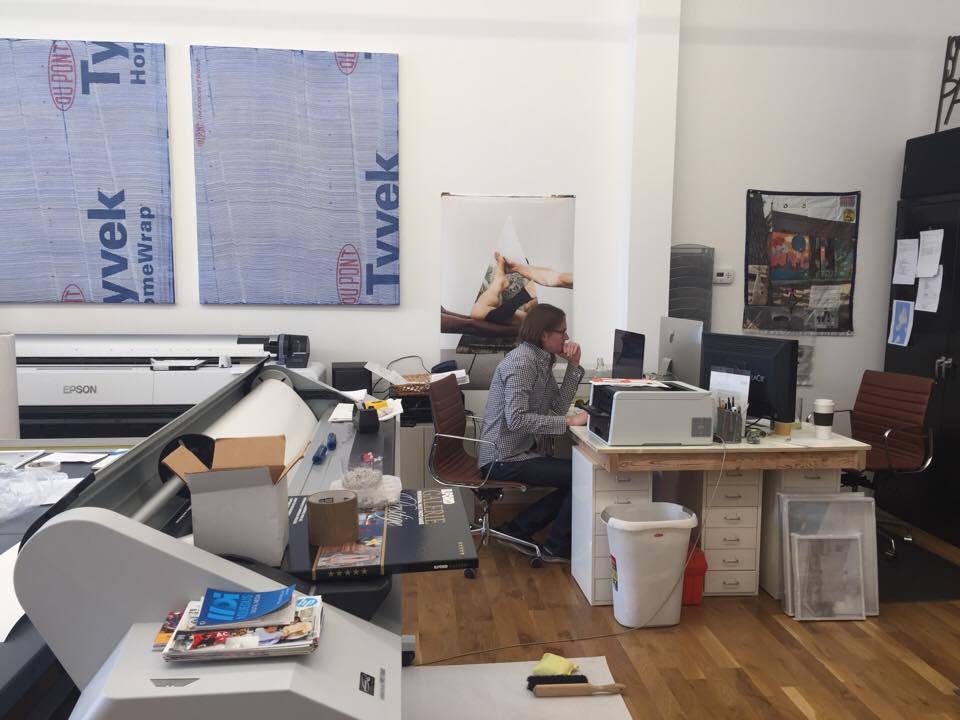 Aron Gent working in his print lab
Neighborhood: West Town
Address: 1709 W Chicago Avenue
Currently on view: John Opera
In the hip West Town neighborhood, a building on Chicago Avenue has become home to some of the city's most promising young galleries. DOCUMENT is one of them, and their sprawling second-floor space is sectioned into rooms designated for various functions—a reflection of their multi-purposed, innovative business model. Founded by artist Aron Gent in 2012, DOCUMENT began as a fine art printing studio. On the side, Gent worked as an independent curator and eventually found himself exhibiting some of his clients. He ended up merging his pursuits into the current manifestation of DOCUMENT, which is a gallery that exhibits mostly emerging artists working with photography, film, and media-based art and participates in art fairs, while continuing to generate revenue as a printing company.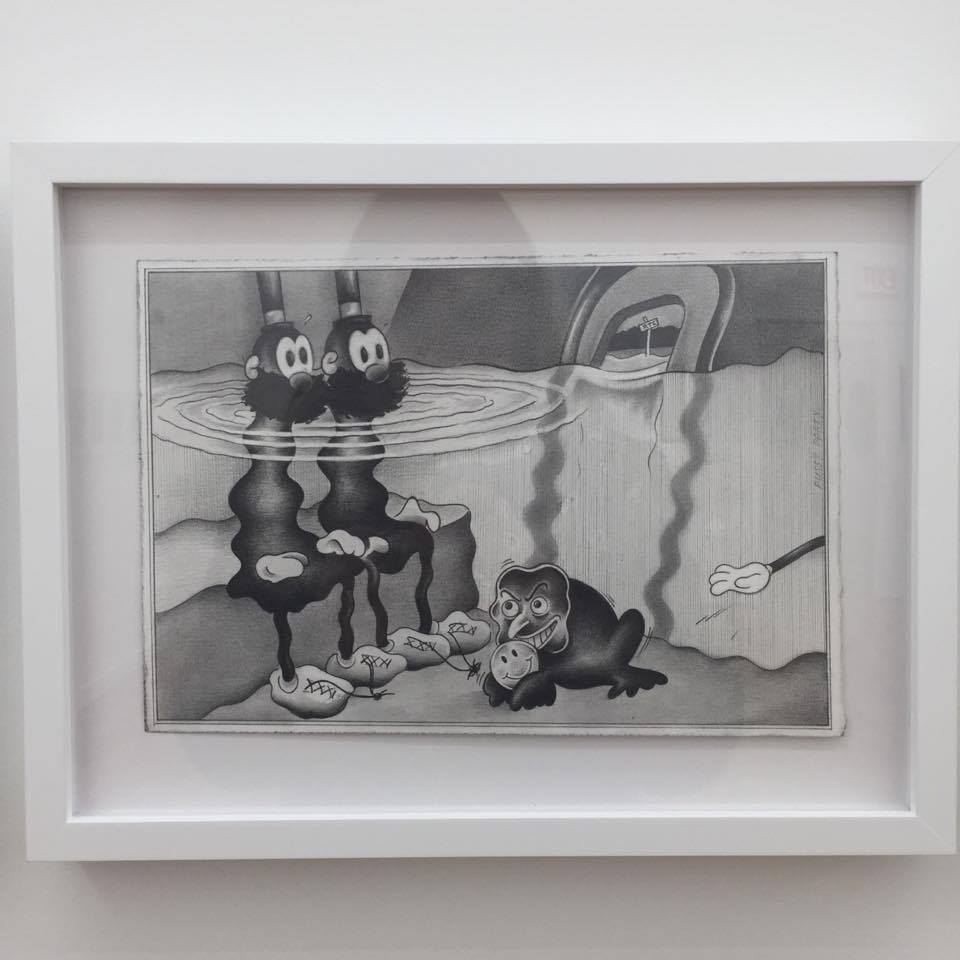 Ryan Ravis Christian , PUSSY PARTY , 2017. Graphite on paper, 7 x 10 inches.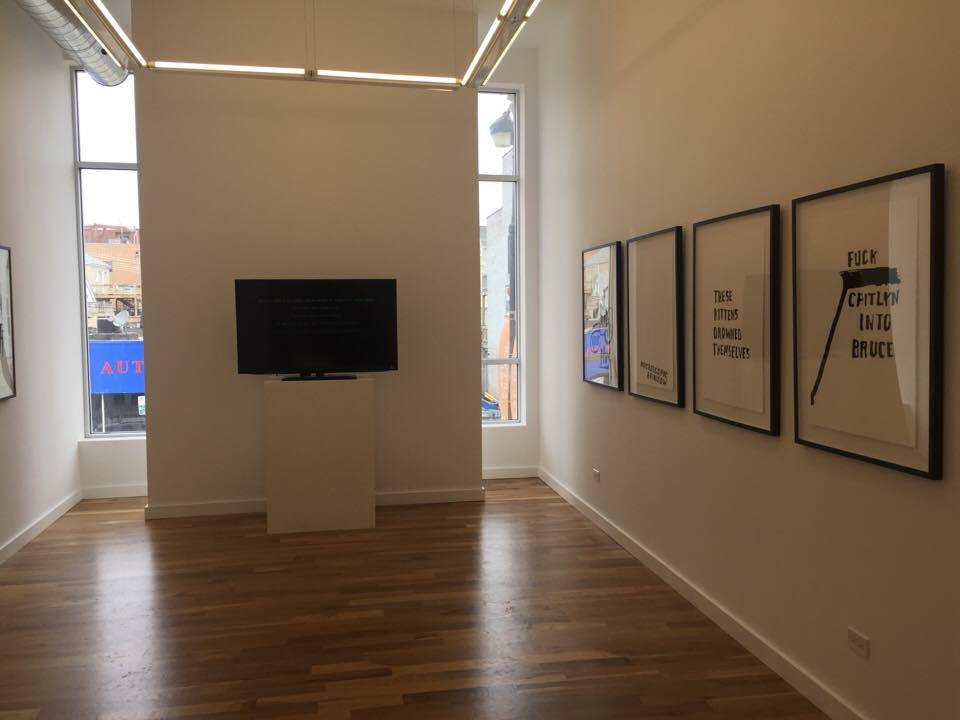 Installation view of  "Portfolio A / Atheists Need Theology, Too / Semen is the Piss of Dreams / Drawings" by Steve Reinke

Neighborhood: West Town
Address: 1709 W Chicago Avenue, Suite 2C
On View: Ryan Travis Christian and Steve Reinke
Next door to DOCUMENT, occupying the same floor, is Western Exhibitions, which recently moved to the building after occupying a space in the West Loop. Showing mostly emerging and some mid-career artists, the gallery tends to show a lot of drawing, but doesn't limit itself to any specific medium. The space is divided into two conjoined galleries, one of which hosts the third solo exhibition of Ryan Travis Christian —whose drawings and paintings are clearly influenced by early Disney animation, George Condo , and the Chicago Imagists—while the smaller gallery hosts text-heavy prints by Steve Reinke.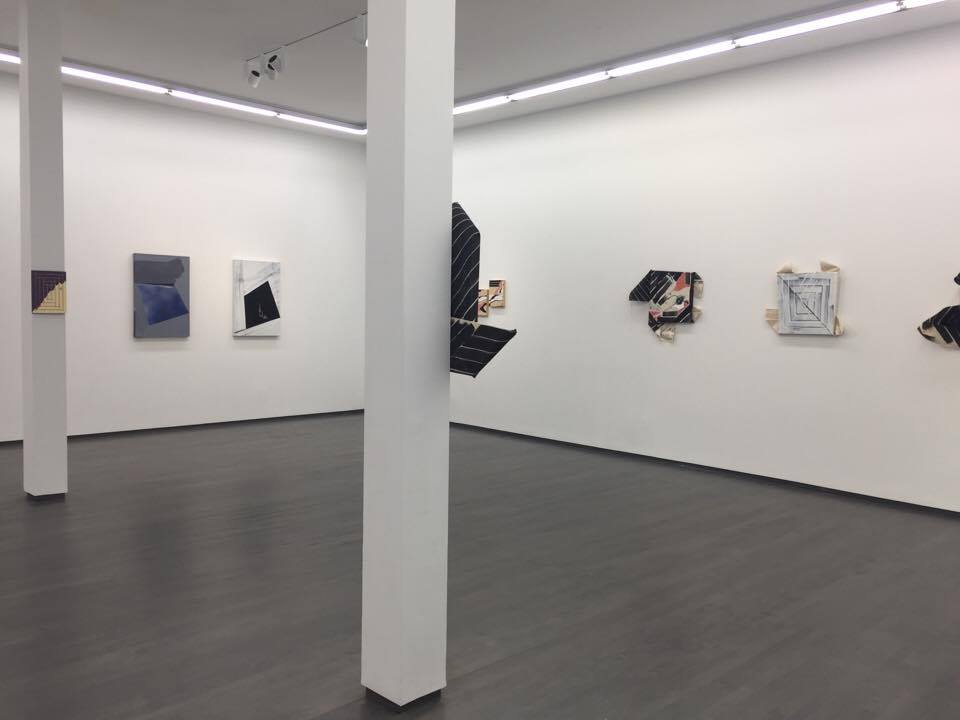 Installation view of "Unreliable Narrator" by Patrick Chamberlain, on view at Kavi Gupta's Washingtong Blvd. space
Neighborhoods: West Loop and Near East Side
Addresses: 835 W. Washington Blvd. and 219 N. Elizabeth Street
On View: Patrick Chamberlain (at Washington Blvd.)
Kavi Gupta is Chicago's largest commercial gallery. After opening on Washington Boulevard in 2000, the gallery did so well that it bought a second space on Elizabeth Street that the former investment banker-turned-dealer paid for in cash. The gallery represents a range of artists— Scott Reeder , Mickalene Thomas , Jessica Stockholder , and McArthur Binion to name a few—but tends to focus on the socially-conscious. In 2008, the gallery expanded overseas and opened an exhibition space in Berlin. That gallery has since closed.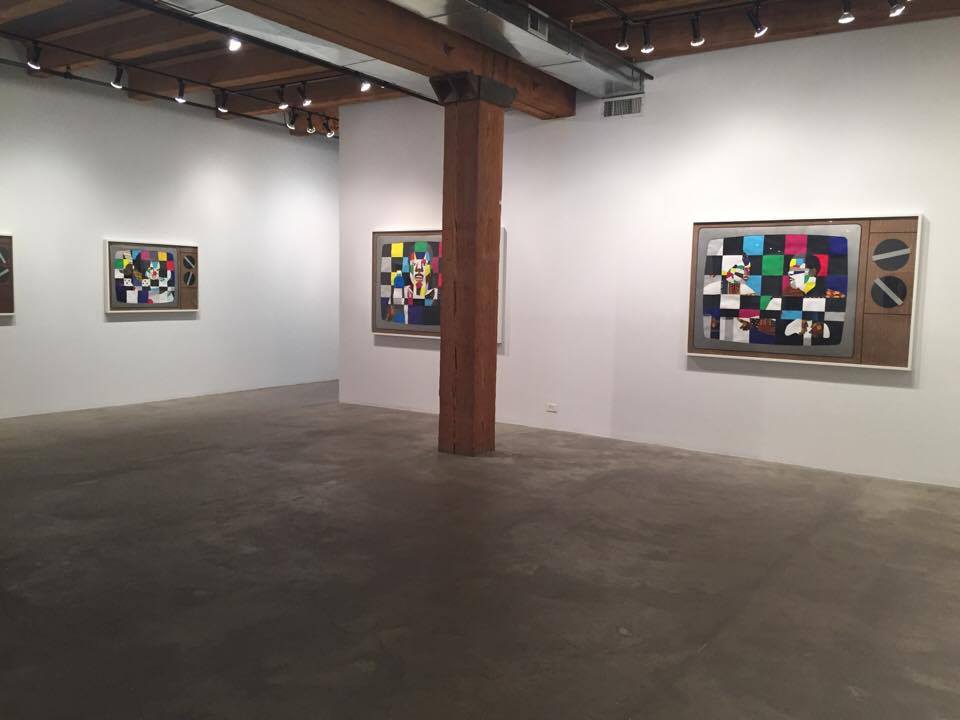 Installation view of "Tell Me Something Good" by Derrick Adams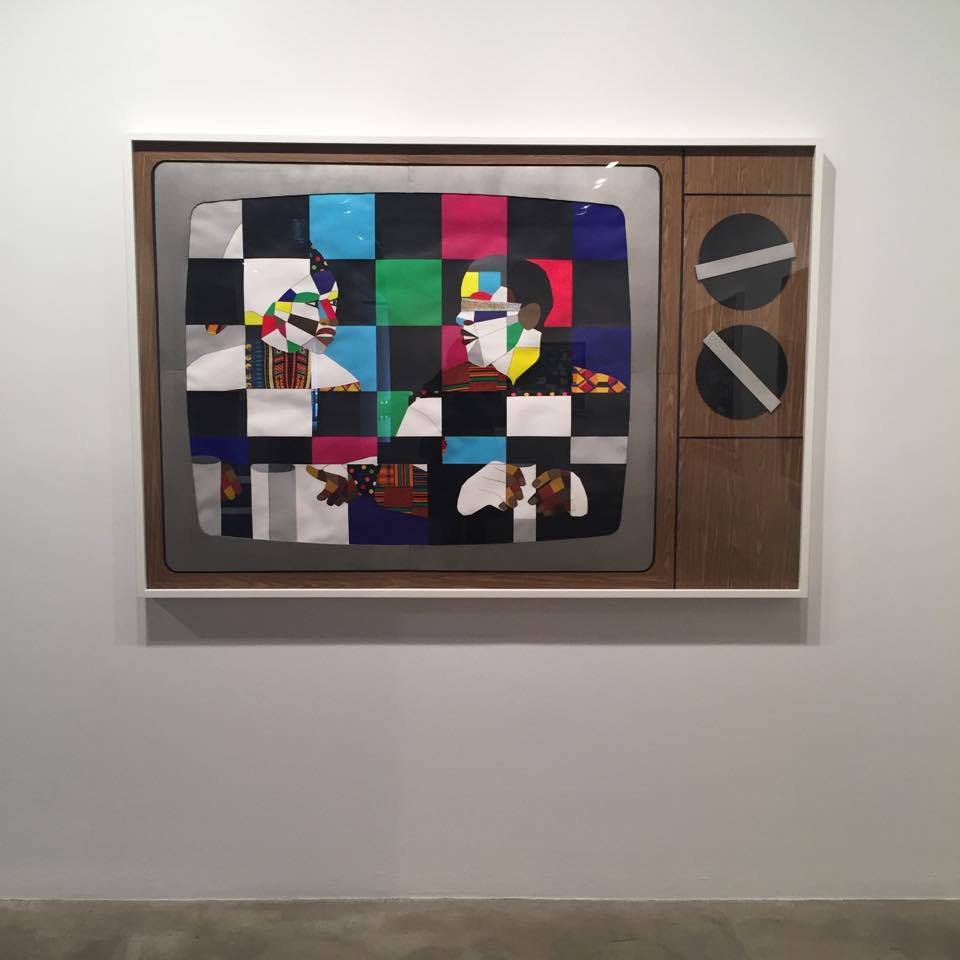 Derrick Adams , Anastasia
Neighborhood: Near East Side
Address: 118 N Peoria Street
Currently on view: Derrick Adams , Susan Hefuna
Dealing with secondary market artists like Sol Lewitt and Gordon Matta-Clark alongside hot contemporary artists like Derrick Adams , Deana Lawson , and Siebren Versteeg , Rhona Hoffman is a veteran of Chicago's art scene. Founded originally in 1976 as Young Hoffman, the gallery helped launch the careers of important women artists like Barbara Kruger , Jenny Holzer , and Cindy Sherman . In 1983, Rhona Hoffman separated from Donald Young to establish her own, separate gallery, and has continued to champion emerging and mid-career artists within the context of her more well-known old-timers.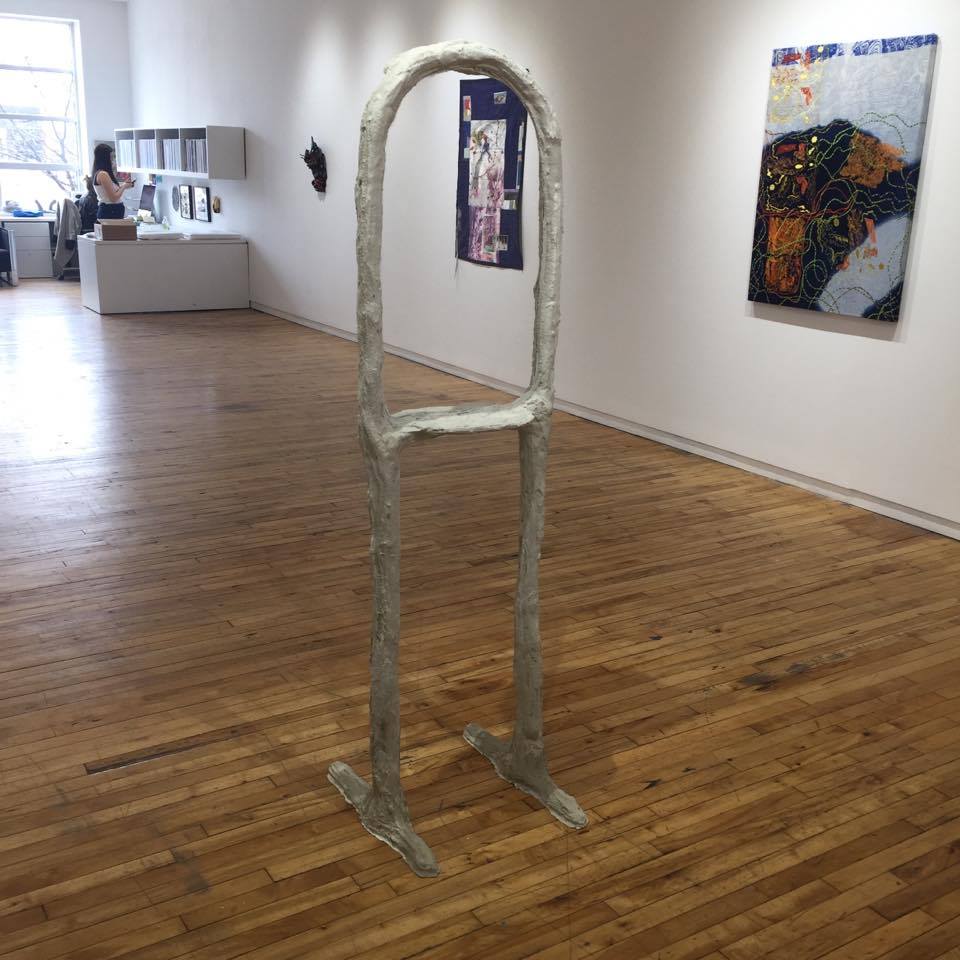 Installation view of "Topographical Shift"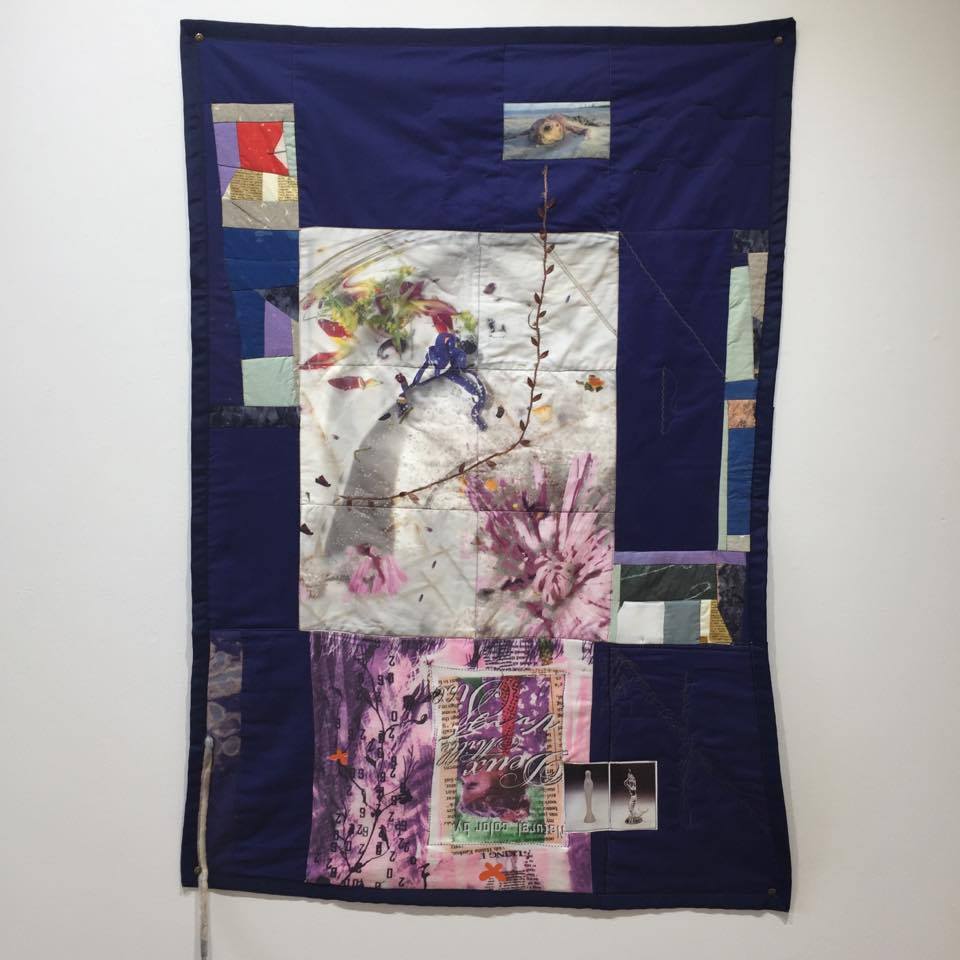 Erin Jane Nelson , IgLK [Indigo Lick], 2015
Neighborhood: Near East Side
Address: 835 W. Washington Blvd.
Currently on view: Irena Jurek, Melissa Leandro, Erin Jane Nelson , Oren Pinhassi, Chloe Seibert
The artists represented by Andrew Rafacz, though varied in medium, seem to have quite the penchant for color, creative use of materials, and abstraction. Currently on view in their long and narrow gallery across the hall from Kavi Gupta is a group show featuring mostly "non-traditional, action-driven" works by five emerging artists not on the gallery's roster. The gallery's willing to experiment makes Andrew Rafacz one of the more exciting Chicago spaces to keep an eye on.