If the mark of a true collector is feeling undaunted by a wall-space shortage, it follows that the genuine art-book collector continues buying for shelves already healthily filled. This can come about... well, quickly—particularly this fall, when the crop of new books being debuted are uncommonly toothsome, ranging from dazzling accounts of postwar East- and West-Coast masters to a fresh take of the Dutch Golden Age to a monograph on a libidinous female artist sidelined by the art world for 50 years. Here's a preview of a few of the most exciting titles being released this fall, heading to a bookshelf (or coffee table, or windowsill) near you.
ANTHONY CARO
Published by Phaidon Press (October)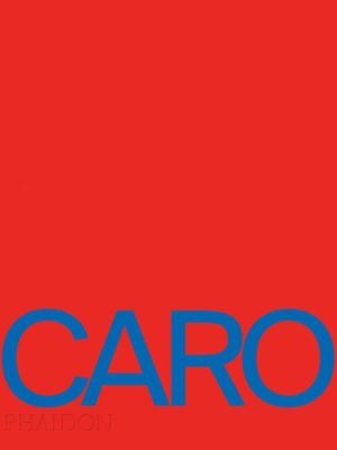 Of all the things Anthony Caro is famous for—assisting the sculptor Henry Moore, being knighted by the Queen of England, and championed by Clement Greenberg—the postwar British artist is most known for breaking with a simple artistic precept. In the 1960s, early in his career, he dethroned his sculpture from the plinth and planted it squarely on the ground—a tactic you may recall from his lyrical, coiled forms atop of the Met rooftop in 2011 or parked across the rolling Storm King Art Center upstate. The result has been compared to visual jazz, and artists from Charles Ray to Anish Kapoor and Rachel Whiteread cite Moore's work as an inspiration. In this new compendium, the editors highlight 50 artworks—selected alongside the artist prior to his passing last year—and append illuminating archival documents, anecdotes, and annotations. 
21st-CENTURY ART BOOK
Published by Phaidon Press (Available)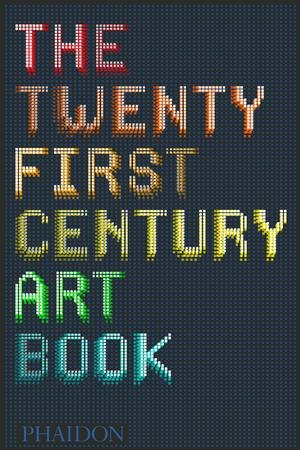 When reading art history, it's easy to imagine all the moving pieces and star players coming together into one great movement or 'ism.' Finding this kind of artistic coalescence in our contemporary moment is more challenging, and for a simple reason: we lack the remove of a historian's perspective. This new Phaidon book, however, manages to offer just that, surveying the first 14 years of this century as an update to its classic gloss The Art Book. Fresh and sweeping, this edition is more international in scope, including 280 artists from 50 countries, with each entry accompanied by an image of an artwork and insightful text. Organized as an A-to-Z guide, it delightfully makes neighbors of such disparate aesthetics as the socially-conscious work of Morocco-based artist Yto Barrada and the pastel-toned installations of Karla Black, and the affecting paintings of Marlene Dumas and the activist art ofJimmie Durham. 

ALEX KATZ
Published by Phaidon Press (September 29)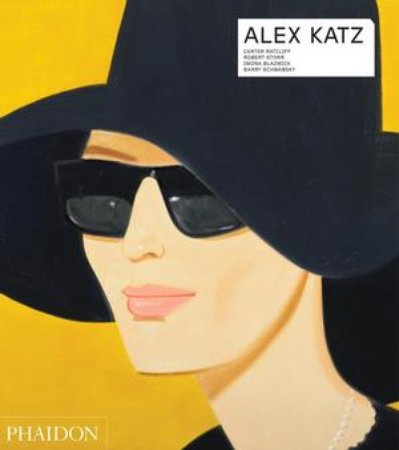 Wedged between the end of Abstract Expressionism and the emergence of Pop art, New York artist Alex Katz has never tidily slotted into a postwar art movement (something he is proud to admit). While his unfussy, casual compositions share the pictorial flatness of AbEx, they are resolutely figurative; and while the cartoonish style foreshadowed Pop, Katz eschewed cultural icons for everyday folks, like his wife, Ada. Today, Katz is getting his due with a large-scale installation on the High Line in New York, a room at the Tate Modern, London, and now this update to his lusciously illustrated monograph, stocked with an essay by poet and critic Carter Ratcliff, an interview with Yale School of Art dean and former MoMA curator Robert Storr, and a handful of poems by the New York School Poets—the artistic milieu that launched Katz to fame.  
THE OPEN ROAD
Published by Aperture (October)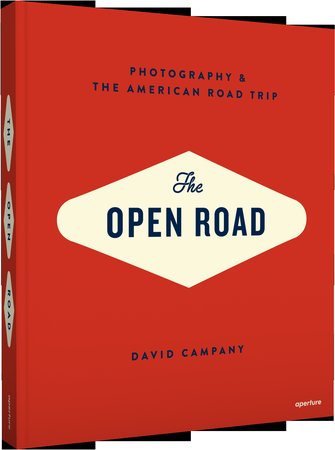 In 1955, Robert Frank bought a used Ford Coupe and drove it across the country. Some 27,000 photographs later, he'd laid a new course for modern photography: his seminal book The Americans, pared down to 83 now-iconic images. Ever since, the history of the medium in the United States has careened alongside the nation's super highways and roadways, so argues The Open Road, Aperture's new title surveying the work of itinerant photographers from Frank to Stephen Shore, Todd Hido, and Justine Kurland. In a promotional video for the book, street photographer Joel Meyerowitz describes the automobile window itself as a colossal camera viewfinder, framing the flickering reel of color and life passing by. 
SHOOTING SPACE: ARCHITECTURE IN CONTEMPORARY PHOTOGRAPHY
Published by Phaidon Press (September 29)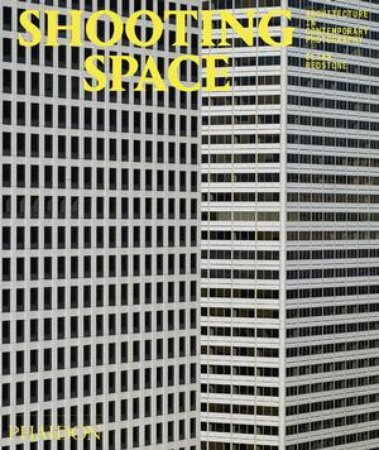 From Eugène Atget to Bernd and Hilla Bechers to Hiroshi Sugimoto, photographers possess an acute sensitivity to the psychology of space and architecture. This sympatico relationship with built environments is the subject of this new collection, Annie Leibovitz shoots Renzo Piano's New York Times building, and James Welling turns his lens on Philip Johnson's Glass House. In China, Iwan Baan records the rise of OMA's China Central Television Headquarters and Herzog & de Meuron's National Olympic Stadium, while Michael Wolfcrops out the horizon around the imposing urban high-rises of Hong Kong. Meanwhile, Yves Marchand and Romain Meffre travel from the heart of Detroit to an abandoned Japanese isle to record nature retaking urban environs. Other contributors allying their medium and architectural forms include Hélène Binet, Nadav Kander, Luisa Lambri, Catherine Opie, Thomas Ruff, and Filip Dujardin.
GEORGE HERMS: THE RIVER BOOK
Published by Hamilton Press (Available)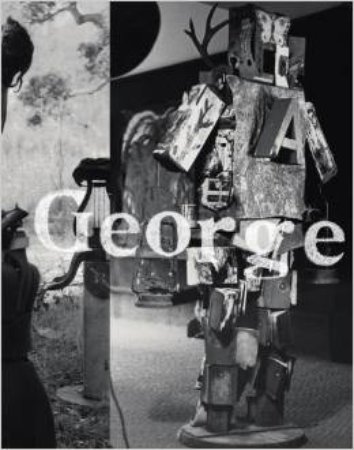 It was the story of the summer: Los Angeles has an art scene! Featured in Interview, Art + Auction, and T Magazine, the artistic milieu of southern California is certainly having a moment (at least in the pages of East Coast magazines). Fads and fashions aside, a giant of that scene is the septuagenarian George Herms, an artist who converts found detritus to sprawling collages and visual poems, all with a beatnik sensibility. While studying engineering at Berkeley in the 1940s, Herms turned to art after an episode in a bus station, when a vagrant came up to him and said, "There's the makers, the takers, and the fakers. Which will you be?" In this first-time monograph, the celebrated art critic Dave Hickey writes on Herms heroic stature in the West, and the artistic group that nurtured him. 
DOROTHY IANNONE: YOU WHO READ ME WITH PASSION MUST FOREVER BE MY FRIENDS
Published by Siglio (November)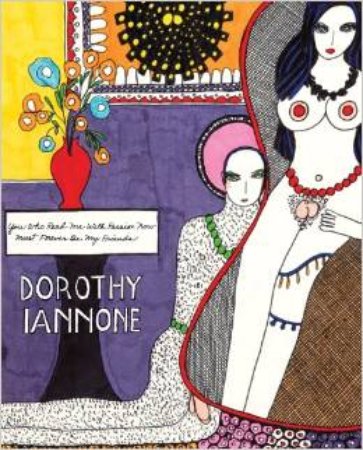 Sex, exuberant and unrestrained, is the subject of 80-year-old, self-taught American artist Dorthy Iannone—and it has been for over five decades, though she's only come into the art-world spotlight in the last five years. "When my work was not censored outright, it was either mildly ridiculed, or described as folkloric, or just ignored," she recalled to the art magazine Modern Painters. Today, following her first major American show at the New Museum in 2009 and accompanying exhibit at Anton Kern Gallery, she's mixing memoir and art-making in this monograph, recounting her famed 1967 "Icelandic Saga"—an odyssey across the Atlantic where she met and fell in love with the Swiss artist Dieter Roth—and her other searches for "ecstatic unity" (her term) as a reborn Buddhist. 
HOLLAND'S GOLDEN AGE IN AMERICA: COLLECTING THE ART OF REMBRANDT, VERMEER, AND HALS
Published by the Frick Collection and Pennsylvania State University Press (Available)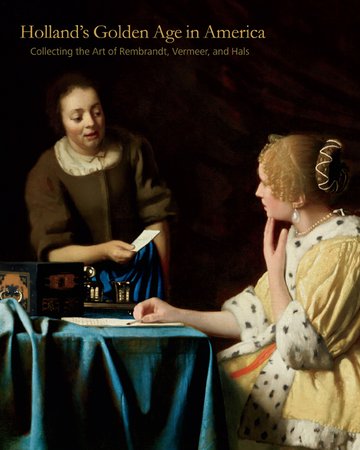 It's said that no one's a prophet in his own land, and so it was for 17th-century Dutch painters. While valued by compatriots, in later centuries, the Old Masters burned most brightly for generations of American collectors, who studded their gilded walls with Rembrandts and Vermeers, Hals and Claeszs. This transnational account told in Holland's Golden Age in America explains why, stacking together dozens of essays by well-appointed scholars and curators in America and the Netherlands. From studies of the early Dutch colonial settlers to reports on contemporary art-market caprices, this new field of cultural history proves that our American taste for Dutch art stretches further back than Donna Tartt's trendy Pulitzer-winner or the cultural ubiquity of The Girl with the Pearl Earring. Indeed, the collection is an invigorating tour around a favorite, well-trodden topic in art history.