Now that summer hours have officially kicked in and the season of farrago-like group shows is upon us, here are seven reasons why you should throw on your Havaianas, slap on some sunscreen, and hit the galleries.
1. The Summer Is When Blue-Chip Galleries Let Down Their Hair
With the market pretty much stalled for the summer as collectors take their megayachts down to white-sand islands or drive out to their rolling farmsteads, even the most exalted galleries relax, put sales on the back burner, and allow themselves to have some fun. For instance, David Zwirner's summer group show, "People Who Work Here," is, well, self-explanatory. It's like the grownups (aka the gallery directors) are spending the summer in the Hamptons and the kids (aka the younger dealers, art handlers, and other Zwirner staffers who make art on the side) have the house to themselves and decided to throw a party.
The rollicking exhibition, the latest in an annual series of staff shows, features nearly 40 artists and includes performances on July 21 and July 28. It's not too often that emerging artists have the chance to show in such top-tier Chelsea galleries, and this is a great opportunity to view some fresh work in a grand setting. 
2. Summer Shows on the Lower East Side Are Hot and Steamy… Literally
The Lower East Side in particular boasts a multitude of great, younger galleries that tend to be on the smaller side—which means that as the number of attendees rises, so does the temperature. On the plus side, you'll be able to rub sweaty elbows and bare shoulders with literally everyone involved in putting these shows together at their openings this summer. With less pressure to hit sales targets, more established gallerists, curators, and artists circulate booze-fueled openings to celebrate and let loose with a post-grad generation of art folks who are just getting their start—and the resulting frisson can be infectious. Puff Pieces at Rachel Uffner, to name one new neighborhood show, includes work by Justin Adian, Lynda Benglis, John Chamberlain, Samara Golden, Guy Goodwin, Sam Moyer, Jayson Musson, and Erwin Wurm.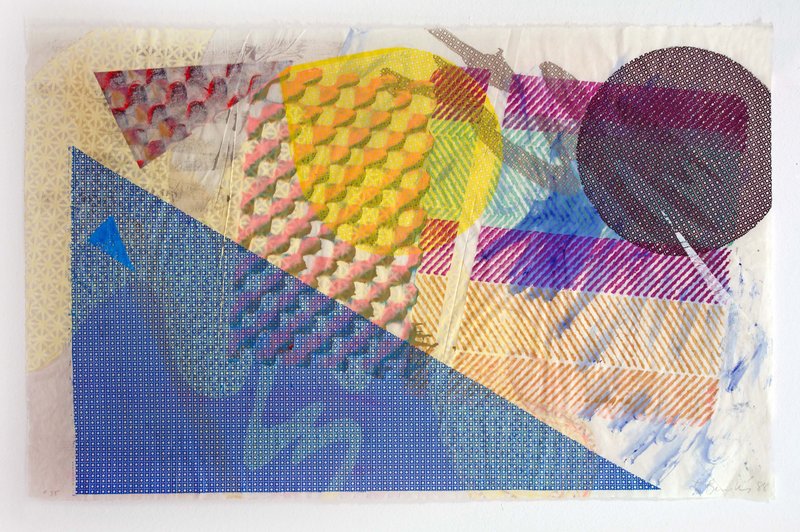 Tandem Series #35 by "Puff Pieces" artist Lynda Benglis is available on Artspace for $2,500
3. Shit Gets Weird
Summer is when galleries experiment with their programing—so when an already-provocative artist-run gallery gears up for the hot months, expect to see something surprising and unusual. Artist-run galleries Regina Rex and (harbor), which both occupy the same storefront space on the Lower East Side, are honoring the spirit of sharing by presenting seven two-person collaborative projects over the month of July.
The experimental curatorial concept includes a solo exhibition by Per Bilgren that occupies a window in (harbor)'s gallery space, curated by Sister Gallery, which typically programs a window space in Bushwick. And Sorry Archive, the conceptual baby of Claire Mirocha and Vanessa Thill, has teamed up with Regina Rex artist Siebren Versteeg to create a set of playing cards representative of 81 artworks, which will be available for impromptu card games in the gallery throughout the exhibition—so bring quarters to place your bets.
The dynamic exhibition, curated by Steven Mykietyn, also includes collaborations by Jamie Henthorn & Misael Soto, Joey Frank & Daniel Kent, Soda_Jerk, Sonya Derman & Maria Stabio (2MF), and Venske & Spänle.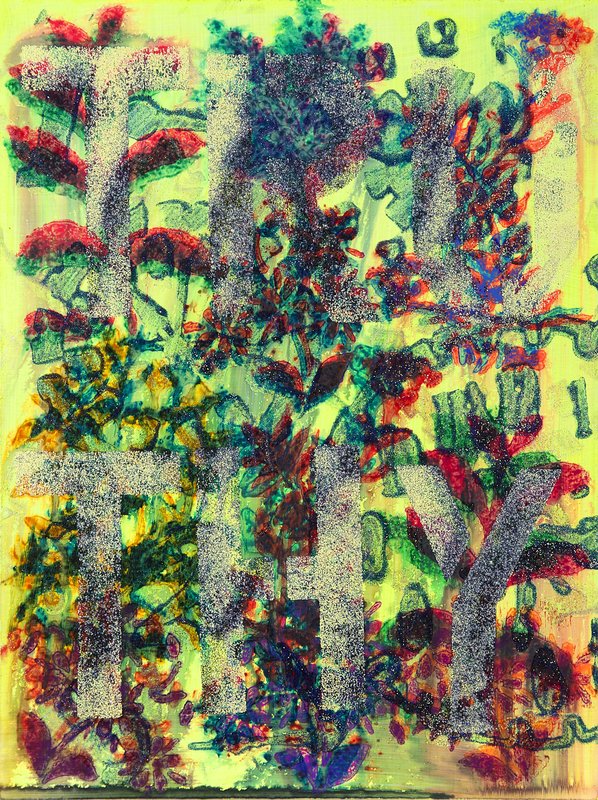 Truthy by Maria Stabio is available on Artspace for $1,500
5. It's Not All Fun and Games
Summer is synonymous with fun—but that doesn't mean there aren't galleries throwing politically engaged, conceptually rigorous shows that demand to be taken seriously. "The Female Gaze, Part Two: Women Look At Men" is the second part of an group exhibition at Cheim and Read and includes 32 woman artists who directly address gender and sexuality through their portrayals of men, which span a variety of media including painting, photography, and sculpture. Referencing the 'male gaze'—a term coined by feminist film critic Laura Mulvey to describe the way in which women become framed and understood from a male perspective—this exhibition reverses stereotypical gender roles to treat the male body as the subject of our collective viewing. The exhibition includes work by such artists as Lynda Benglis, Gina Beavers, Ghada Amer, Huma Bhabha, and Louise Bourgeois (all of whom, it so happens, have work available on Artspace).  
Louise Bourgeois' Henriette is available on Artspace for $9,000 
6. Get Out of the City and Go to the Hamptons
Not that you need an excuse for a beachy getaway, but in case you're on the fence about making the trek, "Summer Fling" at Johannes Vogt's East Hampton gallery sure is tempting. The group show includes work by 27 artists, including Artspace darlings Yung Jake, Jordan Kasey, and Rafaël Rozendaal. Nearby, artist-run project space East Hampton Shed—which is really actually a shed—hosts an interesting lineup of seven emerging artists and the famed Hiroshi Sugimoto, curated by painter Brian Kokoska. Also, the ever-enterprising Mesler/Feuer dealer Joel Mesler will be having a solo show of his paintings at Surf Lodge, co-curated by Sotheby's S|2 and Cultural Counsel's Adam Abdalla under the puckish rubric of the prehumous Estate of Joel Mesler. (The show follows their wildly popular collaboration at NADA New York.)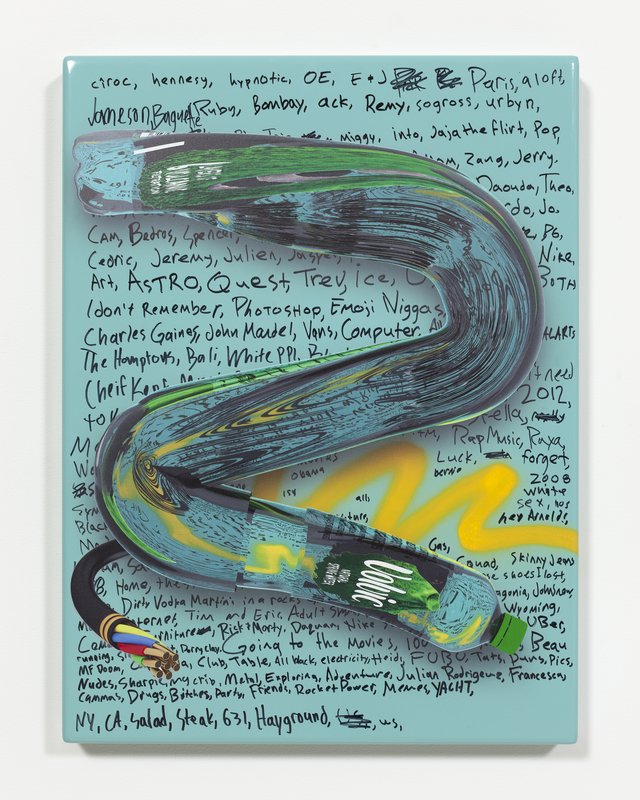 2, a painting by "Summer Fling" artist Yung Jake is available on Artspace for $4,500
7. Or Stop Before You Reach the Hamptons and Just Stay in Queens
With less going on in Manhattan during the summer months, your FOMO might subside and let you explore some galleries you might otherwise miss. Tom Sachs's solo show at the Noguchi Museum is a take on the traditional Japanese tea ceremony, and uses the museum's outdoor galleries to present an immersive tea garden environment.
In Maspeth, the relatively new and lesser-known Knockdown Center—which received glowing reviews from both Roberta Smith and Jerry Saltz just last month—has several exhibitions and events to be seen (including a collaborative exhibition by this author and Johnny Stanish involving materials like liquid THC and 3-methyl butanoic acid—the smell of body odor—located in the sprawling and dilapidated ruins of a century-old building).
Meanwhile, SculptureCenter presents Leslie Hewitt's solo show "Collective Stance," which involves two film installations, recent sculpture, and photolithography—a process most often associated with the production of circuit boards and microprocessors. 
Tom Sach's Deluxe Racing Set is available on Artspace for $2,500
For those too lazy to hit the galleries this summer, don't worry—you, too, can play along at home! Here's a collection of work by artists showing in these summer exhibitions, so you can discover them at your air-conditioned leisure.