The Frieze New York art fair this year included a buzzy installation that restaged artist Allen Ruppersburg 's Al's Grand Hotel , a work from 1971 in which the artist created a functional hotel inside a two-story Hollywood house as a month-long living art installation. It's the kind of project that flourished in the experimental atmosphere of the 1970s, when an explosion of alternative galleries, art spaces, and collectives made up a pervasive and vibrant sector of the art world. Populating store fronts, lofts, and warehouses across the country, these spaces confronted the supposed neutrality of the commercial gallery's "white cube" by promoting work that was politically engaged, experimental, and more concerned with artistic discourse than commercial viability.

In the late '80s, however, public funding for artists and the arts in the United States was dramatically cut when President Reagan 's slash-and-burn restructuring of federal arts programs and the restrictions his administration placed on the National Endowment for the Arts led to a direct withering of the art world's grassroots energy. In the '70s, alternative spaces were the heart of art in America; by the '90s, many of them had disappeared. All of this means that projects like Ruppersburg's have largely been left to find support in the commercial world.

That said, many of the alternative spaces that sprang up in the golden age of the '70s are still around today. The following list, ordered chronologically, includes many that are still active, as well as a few that are notable simply for their breadth of vision. New York's well-known alternative spaces alone could fill volumes— apexart , the Drawing Center , SculptureCenter , Art in General , Location One , Judson Church , the list goes on and on—so we've made an effort to include entries from across the country. While many of these organizations have shuttered their doors for good, those that are still running are just some of the spaces where one might find the Allan Ruppersburgs of Frieze 2030—for better or worse.
FOOD, SOHO, NEW YORK, 1971–1973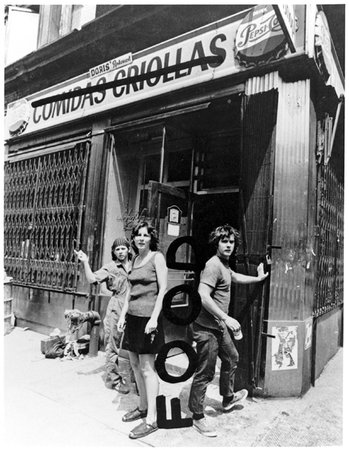 FOOD began as an artists' cooperative run by the couple Carol Goodden and Gordon Matta-Clark . The conceptual restaurant-as-exhibition space was staffed by a crew of other artists who served up experimental dishes, like a whole cooked sea bass suspended in aspic that was jiggled to make it look like the fish was swimming upstream. There was also more traditional fare, and what made Food special is the fact that it actually attracted a large and diverse clientele from around the neighborhood, including artists and non-artists alike.
THE KITCHEN, NEW YORK, 1971–PRESENT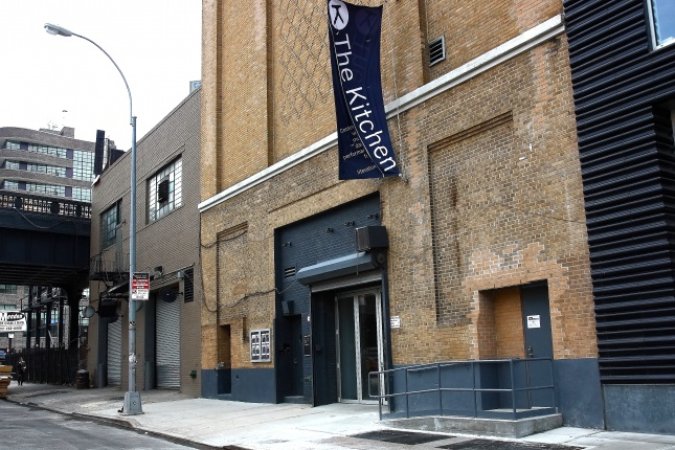 The Kitchen was founded in Greenwich Village in 1971 by Woody and Steina Vasulka as an interdisciplinary space for experimental work by underrepresented artists working in the literary, media, and performing arts.  In particular, the organization's black box performance space has hosted many notable young contemporary composers, including Philip Glass , Glenn Branca, Steve Reich , and Brian Eno . Other notable events include an early photography exhibition by Robert Mapplethorpe and an early performance by the Beastie Boys.
PROJECT INC., CAMBRIDGE, MASSACHUSETTS, 1972–75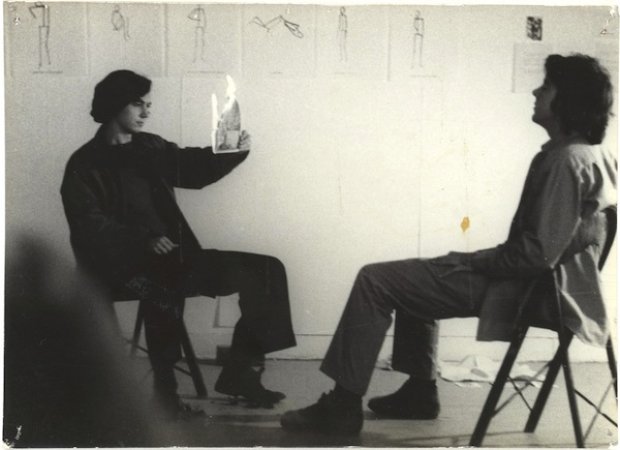 The apex of homegrown art spaces, Project Inc. provided an important incubator for experimental work by many young artists who would go on to do influential work in the art world at large. Run by Paul McMahon , who had a day job as a gas station attendant, and unfolding as a series of one-off events in a community arts center, Project Inc. exhibited works and hosted performances by the likes of (a very young) Laurie Anderson , Sol LeWitt , Matt Mullican , David Salle , Dan Graham , Martha Wilson ... and the list goes on. Artists had total free reign over their events, which meant the pop-up gallery saw early developments in the works of seminal artists associated with conceptual and performance art.
ARTISTS SPACE, NEW YORK, 1972–PRESENT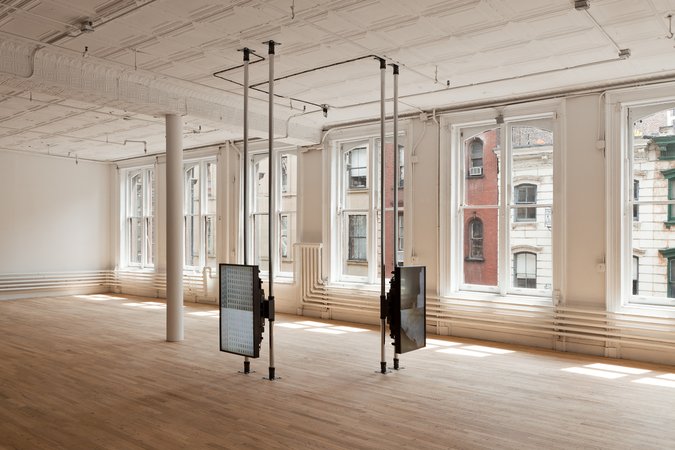 SoHo stalwart Artists Space was founded by Trudie Grace and the art historian and critic Irving Sandler in 1972 under the aegis of the New York State Council on the Arts upstairs from Paula Cooper 's gallery on Wooster Street. Initially run on the artists-curating-artists model, the organization has consistently put the support of emerging artists at the top of its institutional agenda throughout its four decades of existence, beginning with the Irving Sandler Artists File, an extensive resource for artists and curators that extends the gallery's community-based approach beyond New York. The gallery is widely recognized for its adventurous exhibition program, which finds its precedent in the seminal 1977 exhibition "Pictures," organized by Douglas Crimp and including the work of Troy Brauntuch , Jack Goldstein , Sherrie Levine , Robert Longo , and Philip Smith . Fun fact: Cindy Sherman used to work as a secretary at Artists Space, dressing up in costumes at the office and befriending her colleague Helene Winer , who later became her dealer at Metro Pictures .
THE WOMAN'S BUILDING, LOS ANGELES, 1973–1991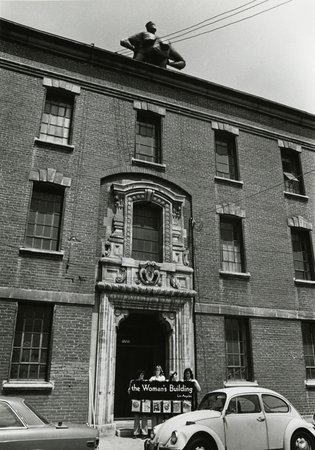 The Woman's Building was a direct outcome of the activities surrounding the feminist movement of the 1970s in the United States. It was founded by CalArts teachers and artists Judy Chicago and Sheila Levrant de Bretteville with art historian Arlene Raven , all of whom were fed up with the school's male-dominated milieu; they named their fledgling enterprise after a building in the 1893 World's Columbian Exposition . Their central initiative, the Feminist Studio Workshop, was the first independent school for women artists in the country. The building also hosted galleries, a theater, a bookstore, a travel agency, a coffeehouse, and the offices of the National Organization for Women .
AND/OR GALLERY, SEATTLE, WASHINGTON, 1974–1984

And/Or Gallery was the first alternative exhibition space in the Pacific Northwest. The gallery was founded by Anne Focke , who was inspired by the successes of the Kitchen in New York to create a similar artist-focused project space on the West Coast. And/Or fanned out into multiple branch organizations in 1981: a publisher of artists' periodicals, an organization supporting composer-oriented music projects, a video editing facility for artists and independent producers, and a contemporary art magazine. When the gallery space closed in 1984, these programs continued running as independent organizations. In the words of its founder, And/Or was "a conjunction," something like a seedpod for the following art endeavors in the region; but in its time, it also hosted important exhibitions, including "c. 7,500," an early exhibition of women conceptual artists curated by Lucy Lippard .
REAL ART WAYS , HARTFORD, CONNECTICUT, 1975–PRESENT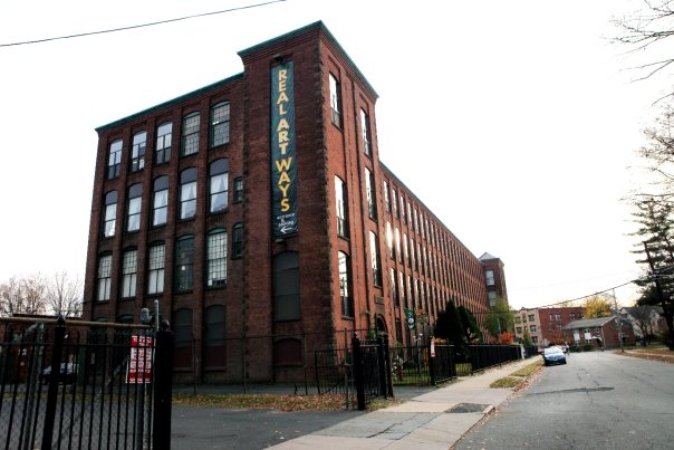 The brain child of artists Ruth Cutler, Dan Talley, Al Baccili, Joseph Celli, and Stan Sharchal, Real Art Ways is home to a gallery space and an independent cinema that hosts music and theater as well as literary and community events. The organization has also presented public art projects throughout Hartford, including a sound installation by Alvin Lucier . Its gallery exhibitions have such artists as Jenny Holzer , Cindy Sherman , Pepon Osorio , and Louise Bourgeois , all of whome went on to garner critical attention and a wider audience in the international art world later in their careers; it also presented performances by John Cage , Allen Ginsberg , Ornette Coleman , and others. Its cinema is still regarded as one of the best in the region.
FRANKLIN FURNACE, NEW YORK, 1976–PRESENT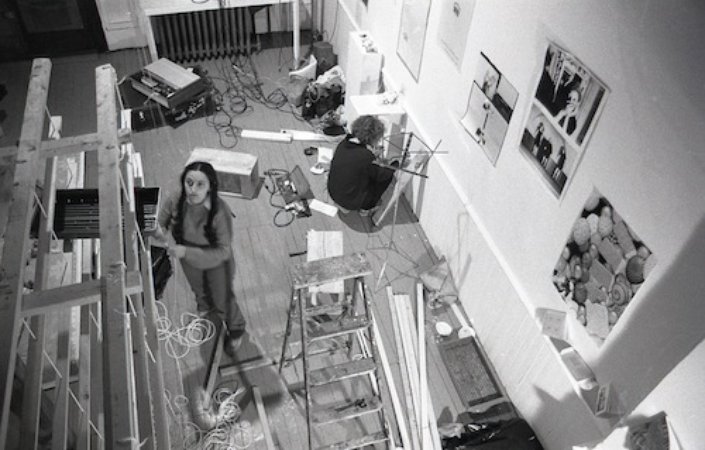 Franklin Furnace was established by artist Martha Wilson in 1976 as a place to promote the kinds of work that mainstream institutions seemed to be ignoring at the time: performance-based, ephemeral, and politically-oriented art. Wilson's institution built the most comprehensive collection of artists' books in the country, which was eventually acquired by the Museum of Modern Art . Today, it exists only as a virtual presence, focusing on online archival projects, but throughout the '70s and '80s it hosted numerous performances, exhibitions, and installations in its physical space on Lower Manhattan's Franklin Street. It also played a central role in the "culture wars" that surrounding national funding for the arts—a 1992-3 grant from the National Endowment for the Arts was rescinded for "pornographic" content in one of the Furnace's exhibitions, a performance by Scarlett O in 1991.
THE MATTRESS FACTORY, PITTSBURGH, PENNSYLVANIA, 1977–PRESENT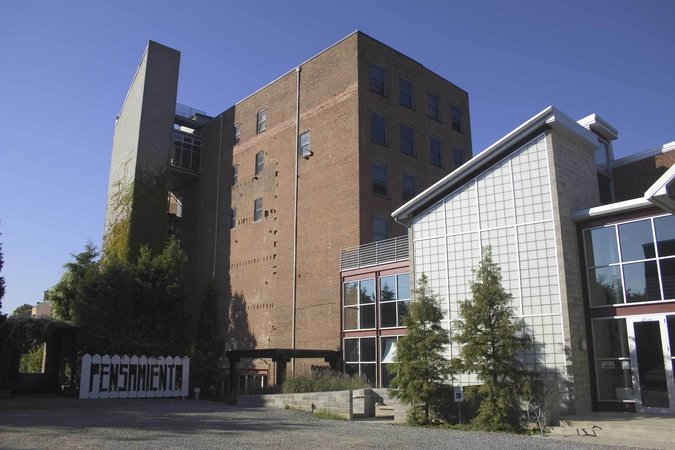 The Mattress Factory started out as the home and work space of Barbara Luderowski , who purchased and converted the former Stearns & Foster mattress warehouse in 1975. A couple years later, the Mattress Factory was officially established as an educational and cultural institution, dedicating the space fully to the art exhibitions it had intermittently played host to over the preceding years. The museum has grown in size and scope since then, and now presents a cutting-edge program that focuses on installation and site specific art, hosting permanent works by the likes of Yayoi Kusama and James Turrell and temporary group and solo exhibitions that have included Janine Antoni , Carrie Mae Weems , and Thaddeus Mosely .
VOX POPULI, PHILADELPHIA, 1988–PRESENT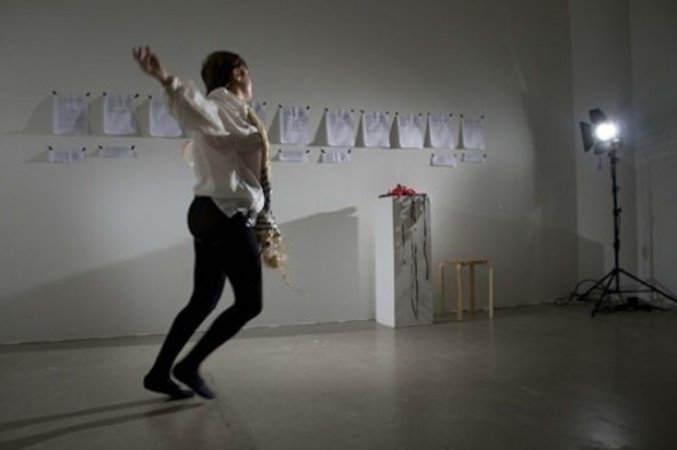 Vox Populi, a post-Reagan triumph, was founded by Ann Karlen , who envisioned the space as a grassroots response to the lack of opportunities for artists in Philadelphia in the 1980s. A collectively-run gallery that has moved between several locations before settling in its current home, Vox Populi continues to host the work of experimental artists through its monthly shows, talks, lectures, performances, and other programming. It's recently shown exhibtions of work by Mark Tribe , Guido van der Werve , Laure Prouvost , Guy Ben-Ari , and Letha Wilson , among many others. In addition, it holds an annual group show of emerging artists.