In a recent review for The Nation magazine, the critic, editor and poet Barry Schwabsky quoted another great writer, the minimalist artist Donald Judd, who once argued that art does not need to be 'right', but merely interesting.
Judd may well be correct, but over the decades Schwabsky's own varied work has succeeded on both counts. Via his teaching for such illustrious institutions as the School of the Art Institute of Chicago, Yale University, the Maryland Institute College of Art, and Goldsmiths College, the University of London, he has managed to consistently excite and guide young minds.
And he has had a similar impact and success in print, contributing to such titles as The London Review of Books, Hyperallergic, Flash Art and Artforum, as well as contributing well reasoned, intelligent, informative and entertaining pices of writing to Phaidon titles such as Vitamin P3 and contemporary artist series books focusing on Bernar Venet and Jessica Stockholder, among others.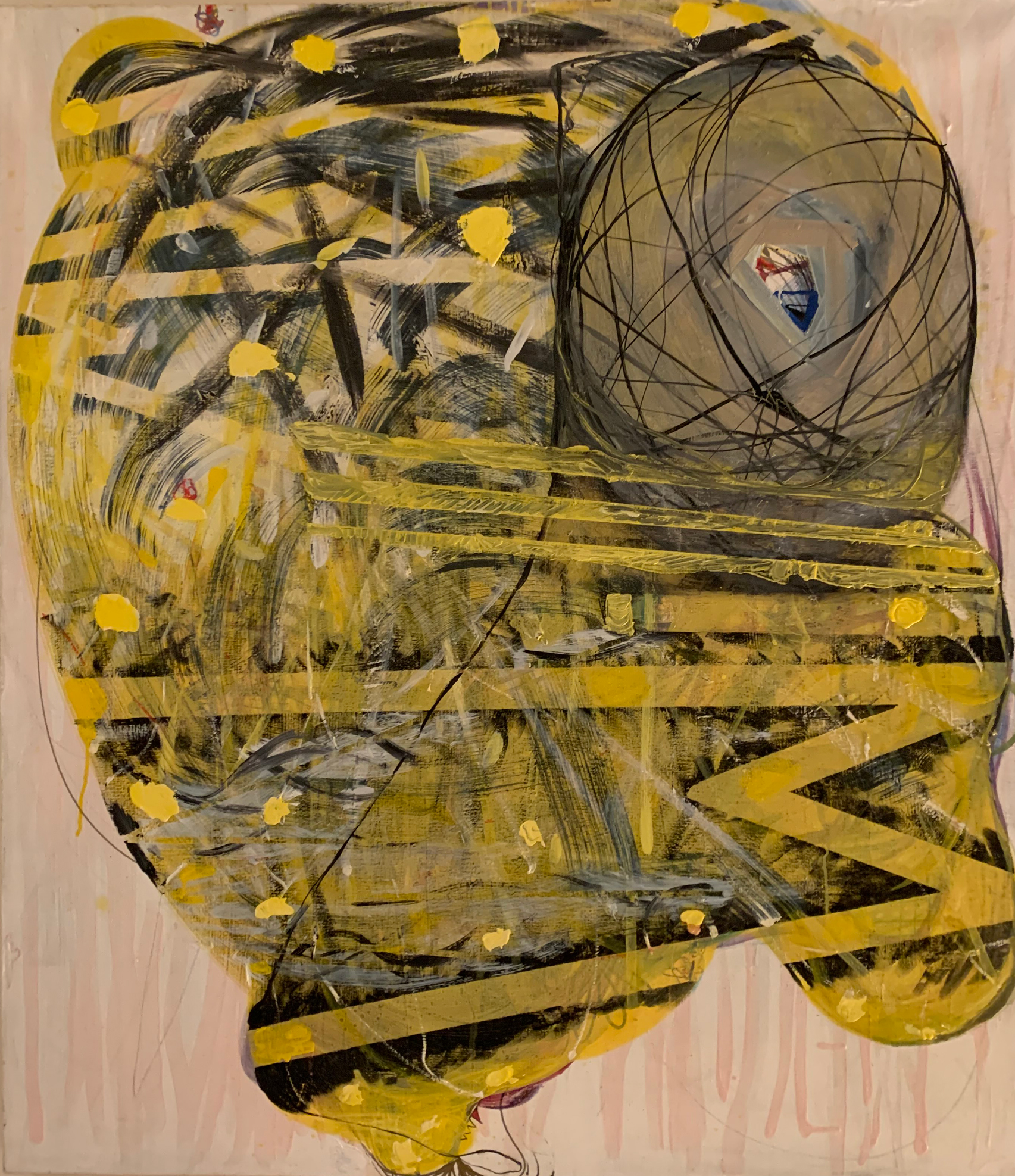 A Suzanne McClelland artwork in Barry Schwabsky's house - photo Barry Shwabsky
And, while he might help us to understand figures from the past, such as Renoir and Degas, he can also serve as a vital bellwether when it comes to contemporary mores. In the autumn of 2020, he drafted a rather terse open letter to the National Gallery of Art in Washington; Museum of Fine Arts, Boston; Museum of Fine Arts, Houston; and Tate Modern, London, criticising the institutions for postponing their Philip Guston on misguided political grounds. The letter went on to be published in the Brooklyn Rail and signed by more than 2,000 signatories, serving as a powerful rejoinder to the incurious group-think that can sometimes take hold of the artworld.
That's a formidable public persona. However, how does it all key in with Schwabsky's more private passions? In this Artspace profile he reveals which works mean the most to him, and how he's managed to maintain a righteous and engaging collection alongside an equally captivating and honorable career within the fine arts.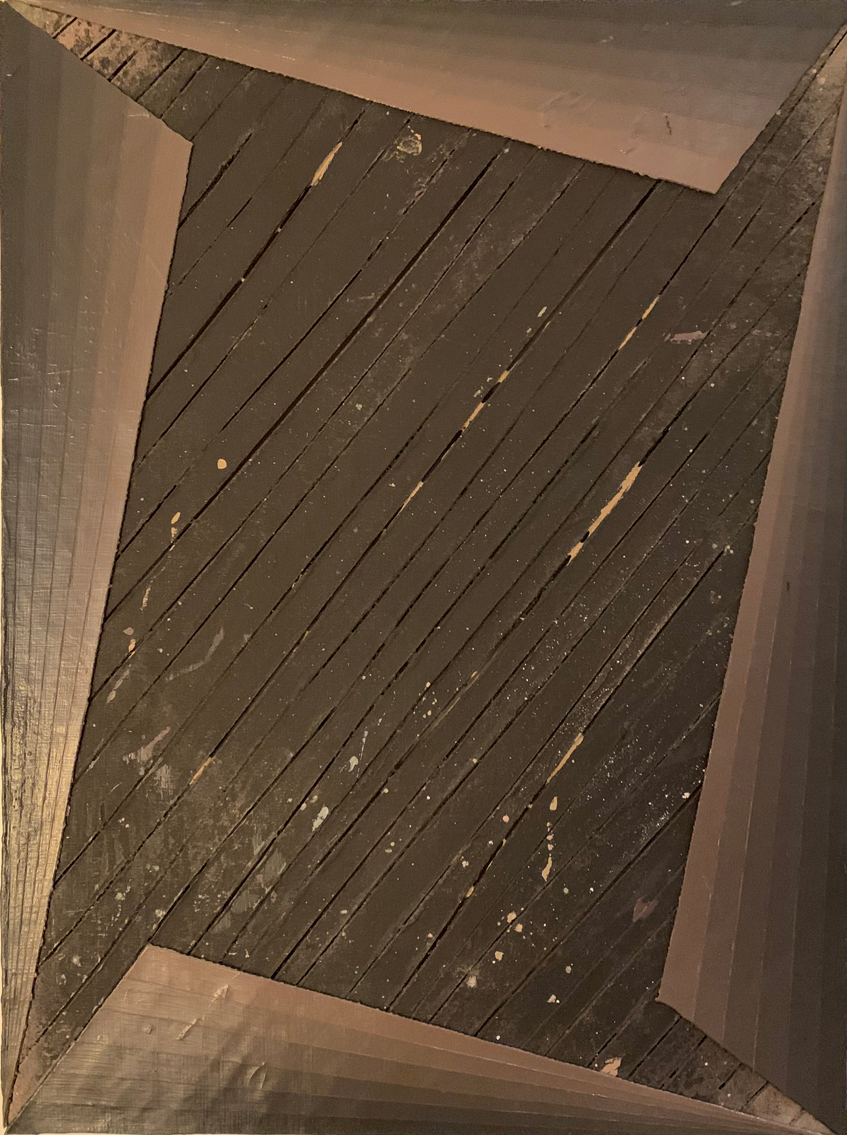 A Rafael Vega artwork in Barry Schwabsky's house - photo Barry Shwabsky
The art on the walls of the family home The only thing like art in the apartment where I grew up was a pair of prints of Van Gogh sunflower still lifes. I liked to look at them but don't remember giving them much thought. I remember the elementary school art teacher showing us reproductions of Picasso and Matisse paintings.
The first show that blew his mind In school I remember doing a crayon drawing of people skiing downhill. I don't know where I got that idea as no one I knew had ever skied. Anyway, the teacher - I'm not sure if it was the same one or not - reacted with great enthusiasm: she was very impressed with how I'd made the skiers go off the bottom of the page. Apparently this was very sophisticated for my age. Anyway I got curious about art little by little. Somehow by the time I went to the Museum of Modern Art on a high school field trip I had an idea of what to respect. Mark Rothko was my favorite.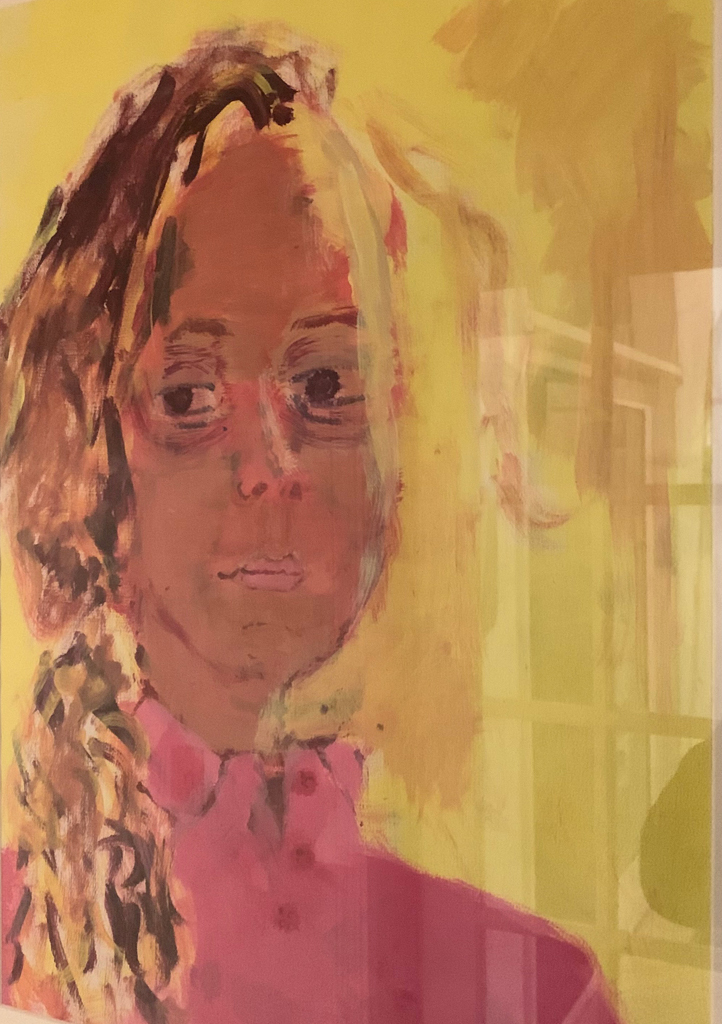 Willa Schwabsky self-portrait in Barry Schwabsky's house - photo Barry Shwabsky
The first art he bought The first artwork I bought was a drawing by a painter named Devin Dougherty, with whom I became friendly when I was first in New York in the early eighties. I think I paid $100. That was something to me then! I've kind of lost touch with Devin but I believe she makes ceramics now more than painting. Anyway I still like that drawing!
The person who shares his taste I am married to the artist Carol Szymanski and we share a lot of the same taste in art, or maybe I should say that she has influenced my taste a lot.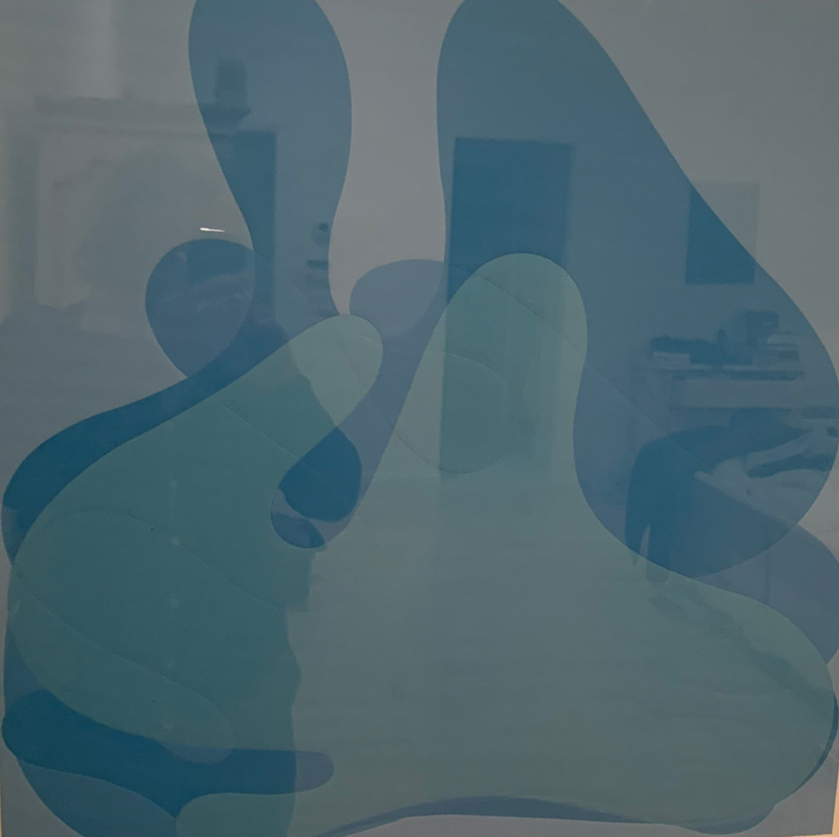 A Jerald Ieans artwork in Barry Schwabsky's house- photo Barry Shwabsky
The piece everyone comments on One work that people often comment on in our house is a self-portrait our younger daughter painted when she was about twelve. It's so intense. People always think it's by a "known" artist. Thierry de Duve (Belgian professor of modern art theory and contemporary art theory) pointed out (knowing who it was by) an effect that was similar to something that Manet used to do. It's impressive. Maybe people are just more drawn to portraits than other things, because they also like to look at a portrait of me done by the Italian painter Luca del Baldo, and a photographic portrait of my older daughter that comes from a very interesting series that was made by Aura Rosenberg. For these works Aura asked other artists to make up kids' faces and she took photographs of them. My daughter's makeup was done by Joan Jonas.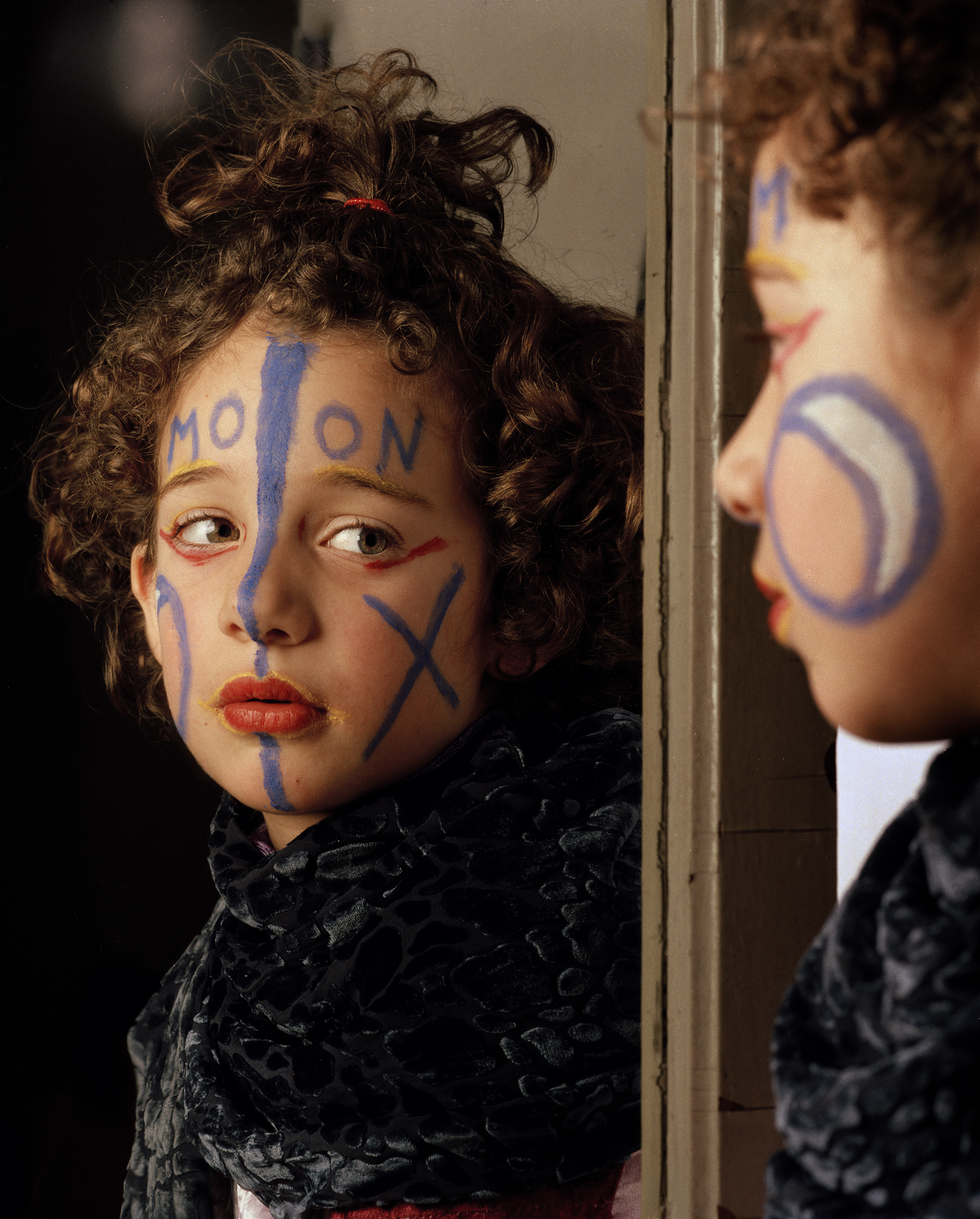 Joan Jonas/Davida photographed by Aura Rosenberg as part of the photo project, Who Am I?, What Am I? Where Am I?
The artwork he'd buy if he could Lots, but four things in particular I would have together in a single room: a circa 1987 de Kooning, a Lichtenstein mirror, a Warhol skull, and Guston's Frame from 1976.
I came into the art world in the early to mid-1980s, so those works represent the pinnacle of what was going on in American art, in New York art, in the decade or so just before and around the time I entered the scene and they stand for certain kinds of greatness against which I've continued to measure other things. I guess you could call them touchstones.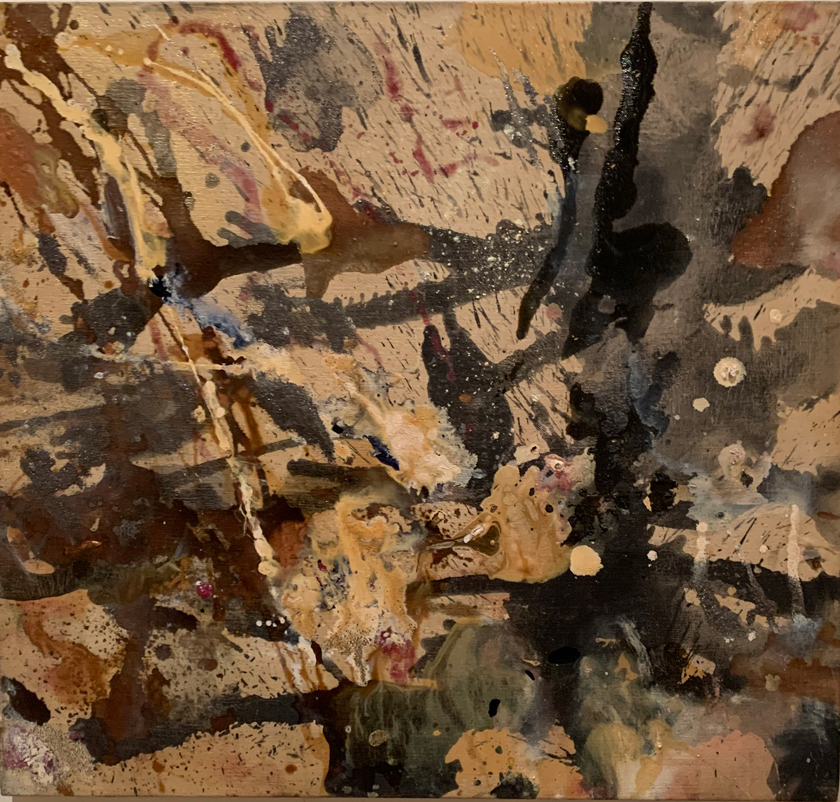 A Cora Cohen artwork in Barry Schwabsky's house - photo Barry Shwabsky
The art in his bedroom Right now our bedroom has paintings by Cora Cohen, Suzanne McClelland, and Rafael Vega--all good friends--as well as three prints by the painter Jerald Ieans, from a portfolio that I was honored to write a text for alongside one by one of my favorite writers, William Gass.
Jerald's got a good bit of attention at the beginning of the millennium, when he was in (Director and Chief Curator of The Studio Museum in Harlem) Thelma Golden's legendary "Freestyle" show alongside artists such as Mark Bradford, Rashid Johnson, and Julie Mehretu, and Rob Storr wrote about his work for Artforum. Unfortunately he seems to have exited the art scene. I haven't heard anything about him in a long time. But these prints always stay fresh for me.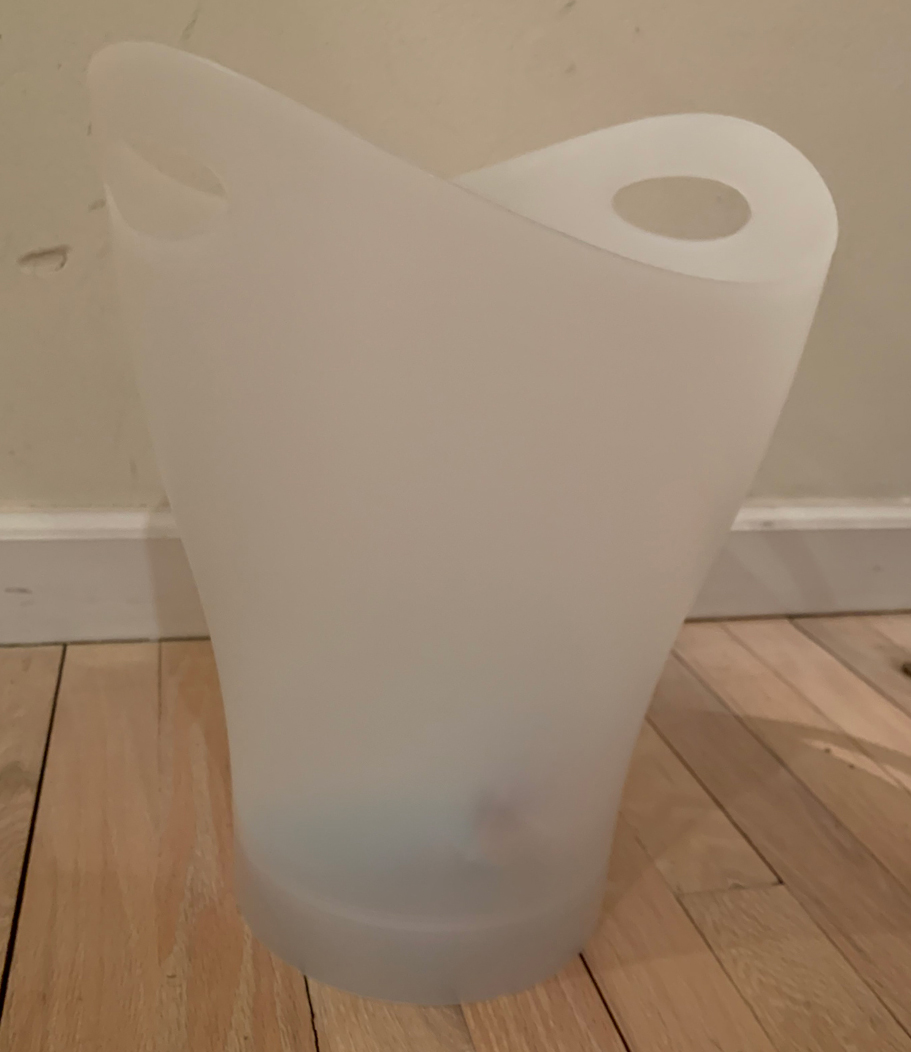 A Karim Rashid wastebasket in Barry Schwabsky's house - photo Barry Shwabsky
The thing that's not art but is to him I do consider my plastic wastebasket designed by Karim Rashid to be the best ten dollar artwork.
Check out Barry Schwabsky's writing in Phaidon titles such as Vitamin P3 and the contemporary artist series books focusing on Bernar Venet and Jessica Stockholder.
Read more Art for Life interviews with: U2 bassist Adam Clayton, gallery owner Pilar Corrias, architect John Pawson, collector and philanthropist Valeria Napoleone among others.