The Guggenheim Prize and Hugo Boss prize are two of the art world's most prestigious awards. They can push a mid-career artist towards super stardom or cement someone's place in art history, often leading to big institutional shows in addition to large amounts of cash and press. Basically, they're a big deal.
The Guggenheim Prize, given by the Guggenheim Foundation since 1925, has been awarded to art heavy-hitters like Alex Katz, John Baldessari, and Beverly Buchanan. The prize, which amounts to an average of $45,000 per recipient, is given to about 175 artists, scientists, and scholars who are US citizens or permanent residents.
Unlike the Guggenheim Award, the Hugo Boss Prize is given to artists only. It is awarded every other year to artists working in any medium, and doesn't have any age or nationality restrictions. Administered by the Solomon R. Guggenheim Foundation, the Hugo Boss Prize winner gets a $100,000 cash prize and a solo show at the Guggenheim Museum in New York. Past winners have included art world superstars like Anicka Yi, Matthew Barney and Tacita Dean. Bouchra Khalili, Simone Leigh, Teresa Margolles, Emeka Ogboh, Frances Stark, and Wu Tsang are currently nominated for the 2018 Hugo Boss Prize.
Below, we've combed our site for winners of these prestigious prizes—collect them here on Artspace. (For a broader selection works by of winners, see the full collection here.)
ALEX KATZ
Sweatshirt II, 1990
$3,750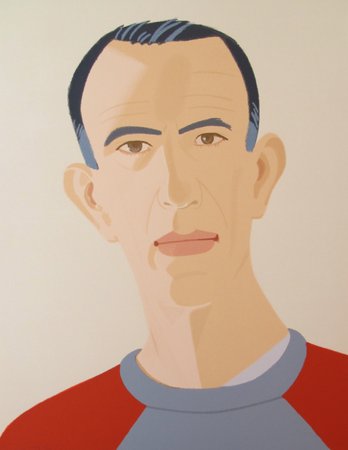 Alex Katz is a definitive figure in postwar American painting. Born in Brooklyn, he studied at the Cooper Union in New York before winning a place at the prestigious Skowhegan School of Painting and Culture. Early experiments with printmaking and lithography influenced his signature flat, graphic painting style, as did billboard advertising imagery; this aesthetic is now seen as a precursor to Pop Art. Rising to prominence in the 1980s, Katz became well-known for large-scale landscapes and depictions of his New York social circle, including model Kate Moss and poet John Ashbery. Since 1951, he has had over 200 solo exhibitions in the US and internationally, including shows at major institutions from the Whitney and MoMa PS1, and he became a John Simon Guggenheim Foundation Fellow in 1972. Sweatshirt II is emblematic of everything we love about Katz's style: a strong use of pastels, pared down imagery and an emotionally opaque subject.
EMILY JACIR
woman to woman, 2003/2009
$2,200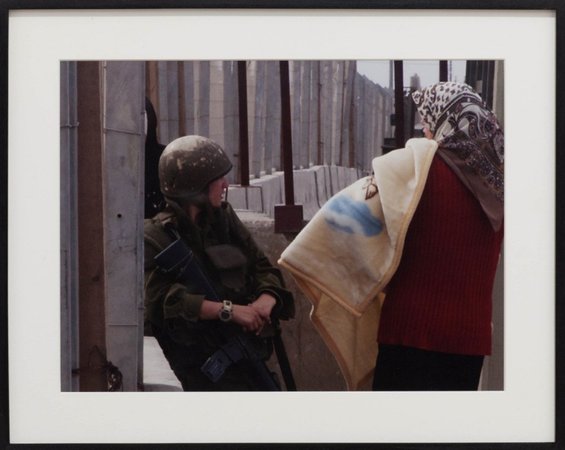 A Palestinian artist who was born in the little town of Bethlehem, Emily Jacir has been acclaimed for her conceptual works that probe the Palestinian-Israeli divide, shining a stark light on the suffering of the Palestinian people. The tough-minded and often harrowing oeuvre has won her the Golden Lion at the 2007 Venice Biennale and the Guggenheim's 2008 Hugo Boss Prize. In 2014, at Alexander and Bonin, Jacir debuted her first show in New York since her 2009 Guggenheim prize exhibition, presenting an installation that was originally commissioned by dOCUMENTA (13): a commemoration of the 30,000 books that Israeli troops seized from Palestinian homes in 1948, complete with cellphone photos she took of the looted books now stored at the Jewish National and University Library. The show coincided with a display at MoMA, which screened her two-channel video Ramallah/New York (2004-5) in its Ronald S. and Jo Carole Lauder Building Lobby. In woman to woman (pictured above), we see rare glimpse of an interaction between a female Israeli soldier and a Palestinian woman—both made anonymous by their different headgear—challenging conventional portrayals of womanhood and feminism, while the camera's depth and perspective permits a view of the land so coveted by both peoples.
JOHN BALDESSARI
Love and Work, 1991
$1,800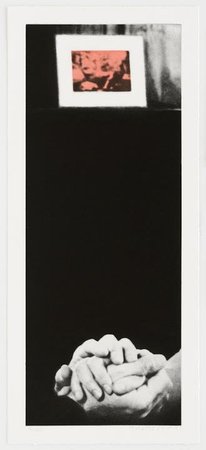 John Baldessari is an American conceptual artist who primarily works in found photography and appropriated imagery. He began in the sixties, painting single phrases from art theory texts on large-scale canvases. But in 1970, he disavowed these pieces by burning them in a piece titled The Cremation Project. Throughout the seventies, Baldessari experimented with repurposed photographic materials such as film stills. He is perhaps best known for his dot works, in which brightly colored adhesive dots are placed on over the faces of people in paintings and photographs, but has also been consistently interested in games and juxtaposition, pairing, for instance, two things that look or sound alike but are otherwise totally different. Baldessari has been the subject of over 200 solo shows in the U.S. and internationally, with major retrospectives at the Metropolitan, the Tate Britain, MOCA, and LACMA, among others. Love and Work is a great example of Baldessari's major interests: found photography, repurposed and juxtaposed with unlike elements to create a sense of mystery and play.
MATTHEW BARNEY
Cremaster 5, 1997
$1,800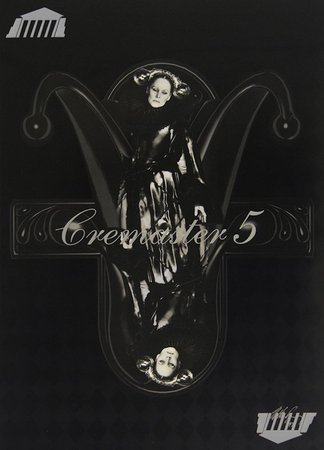 Matthew Barney is an American artist best known for sculptural installations combined with video and performance. His most famous work, The Cremaster Cycle, is a series of five feature-length films focused on sexual development and scored by Joseph Bepler, his long-term collaborator. Barney created original sculptures to use as props, many of which were later auctioned to galleries and collectors after filming; he also made photographs, artist books, and drawings to accompany the movies. Created from 1994–2002, The Cremaster Cycle culminated in a major show at the Guggenheim Museum. He was awarded the Hugo Boss Prize in 1996. Cremaster 5, pictured above, is a lush and cinematic black and white lithograph print embossed on satin paper.
BEVERLY BUCHANAN
Fallow Fields, c. 2004
$2,800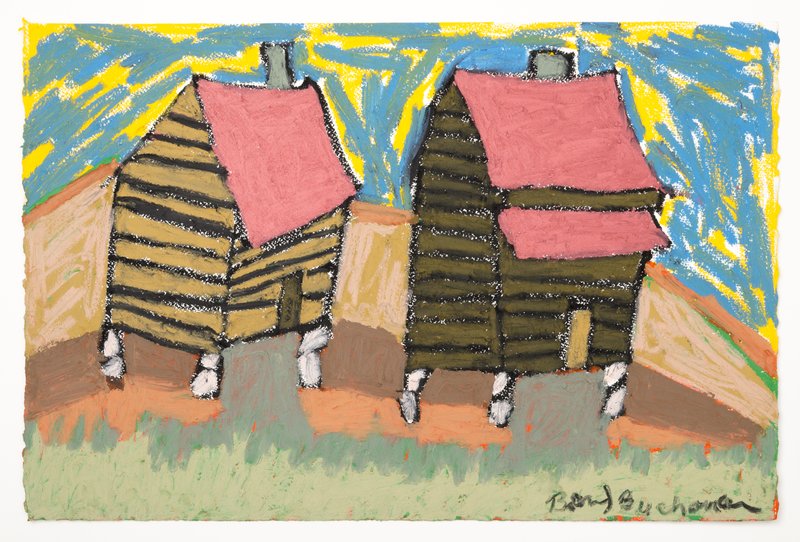 An African-American artist who grew up in South Carolina in the '40s and '50s, Beverly Buchanan is most known for working with painting, sculpture, video, and land art to explore Southern vernacular architecture. For the artist, each of her depictions of an inhabited or an abandoned dwelling strives to capture its spirit, or what she has called an "emotional grounding." She has said, "Groundings are everywhere. I'm trying to make houses and other objects that show what some of them might look like now and in the past." Her oil-pastel-on-paper drawings, like the one above, are imbued with dense, frenetic line work and an offbeat charm that translates to her small sculptures as well, which are made with layers of wood chips and scraps, and represent traditional saddlebag houses, cabins, school buildings, churches, or barns. The winner of numerous honors during her productive career—like the John Simon Guggenheim Memorial Foundation Fellowship, the National Endowment for the Arts Fellowship, and an Anonymous Was A Woman award—and a participant in the recent three-person show at Andrew Edlin Gallery in New York (it closed August 17), Beverly Buchanan is an artist who's work we imagine will only grow in value and appreciation in the years to come.
TACITA DEAN
The Green Ray, 2001
$800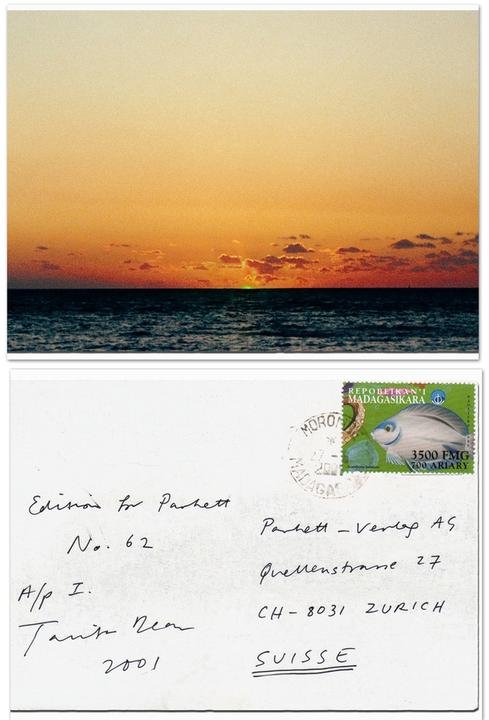 Rising up in the UK during the late '80s and '90s as a member of the so-called YBAs (Young British Artists), Tacita Dean has largely focused on dance and performance, including several collaborations with Modernist choreographer and dancer Merce Cunningham. The sea is also a recurring motif in Dean's work, which spans filmmaking, photography, and painting, and her works embody the stillness, contemplation, and meditative qualities of the seascape. The 2006 recipient of the Hugo Boss Prize, in addition to being the 1998 recipient of the Turner Prize, Dean has shown her work across the U.S., Europe, Asia, and Latin America. This unique, stamped postcard sent by Dean to arts publisher Parkett is a sweet example of mail art and relational aesthetics. Each postcard has been signed, numbered, and mailed by the artist.
PAUL CHAN
The Libertine Reader, 2011
$3,100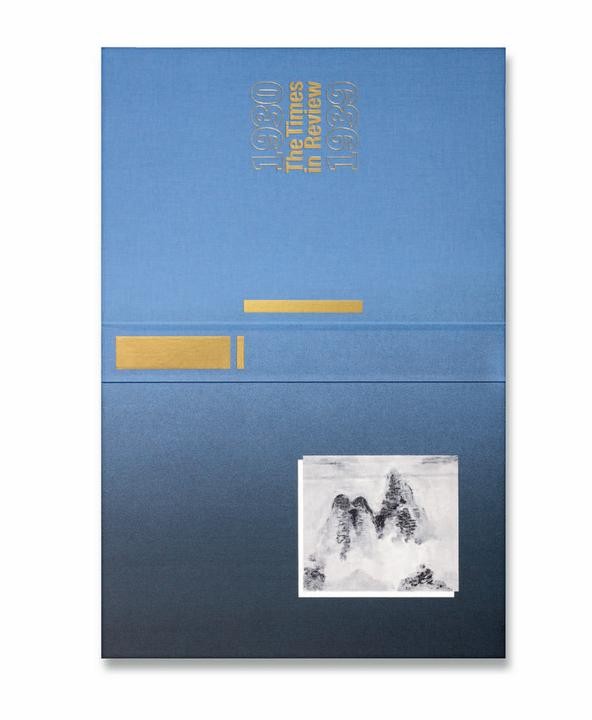 The 2014 recipient of the Hugo Boss Prize, Paul Chan is known for his presentation of dualities—violence and joy, utopia and apocalypse, the Bible and the Marquis de Sade, Samuel Beckett and hip-hop. Chan's The Libertine Reader is no exception; juxtaposing the economic and social devastation of the Great Depression with the morally devoid philosophy of libertinism, Chan makes a piercing political statement. The Marquis de Sade, one of history's most well-known libertines, features prominently in Chan's work, and here (by way of the work's title), the Marquis's polarizing stance on sex, violence, and criminality is constrained with a repurposed, clothbound textbook of 1930s America, one of the country's most distressing decades. The Hong Kong-born, Nebraska-raised, and relatively young (born in 1973) artist has had numerous solo exhibitions including the New Museum and Guggenheim in New York, Serpentine Gallery in London, Stedelijk Museum in Amsterdam, and the Institute of Contemporary Art in Boston, among others.
RELATED ARTICLES:
Collecting Strategies: Invest in These 8 Works By 'Artists To Watch' Alumni
Collecting Strategies: Invest in These 10 Recently Represented Artists
Collecting Strategies: Invest in These 6 Artists Who Had Solo Shows at MoMA PS1