Whether an artist is getting representation for the first time in their careers, or they've been represented for years but are moving to a bigger gallery—their work is likely to soon increase in value. (101 tip: For an artist, gallery representation is a huge milestone; it means they've signed a contract with a gallery that agrees to invest in their practice and deal their work on their behalf.) We scoured gallery announcements from the last six months to find works by artists recently added to the rosters of some of the most reputable galleries. Collect them while you still can—here on Artspace.
JOSH DIHLE
Andrew Rafacz, Chicago
Hot River, 2017
$3,000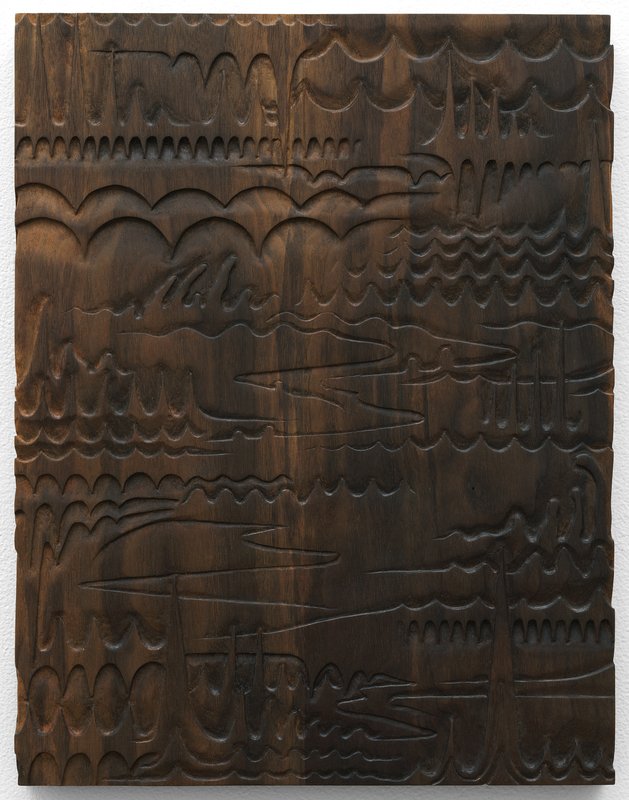 This past March, Chicago's Andrew Rafacz gallery picked up Josh Dihle (b. 1984), a Chicago-based artist who had previously been unrepresented. In 2013, Dihle made a series of carved wood pieces that also incorporated found objects like small fossilized shark's teeth. In the coming years, he developed a body of oil paintings that also included fossils—and now returns to wood carving, though his technique has become much more refined. From the gallery: "For this new body of work, Dihle draws inspiration from Dante Alighieri's fourteenth century poem Inferno as filtered through Robert Rauschenberg's own Thirty-Four Illustrations for Dante's Inferno. With a nod to the porto-pop master's use of image transfer and overlay, Dihle reaches back to medieval low relief woodcarving techniques that were common to Dante's time."
DANA SCHUTZ
Thomas Dane Gallery, London
Relic, 2006
$2,200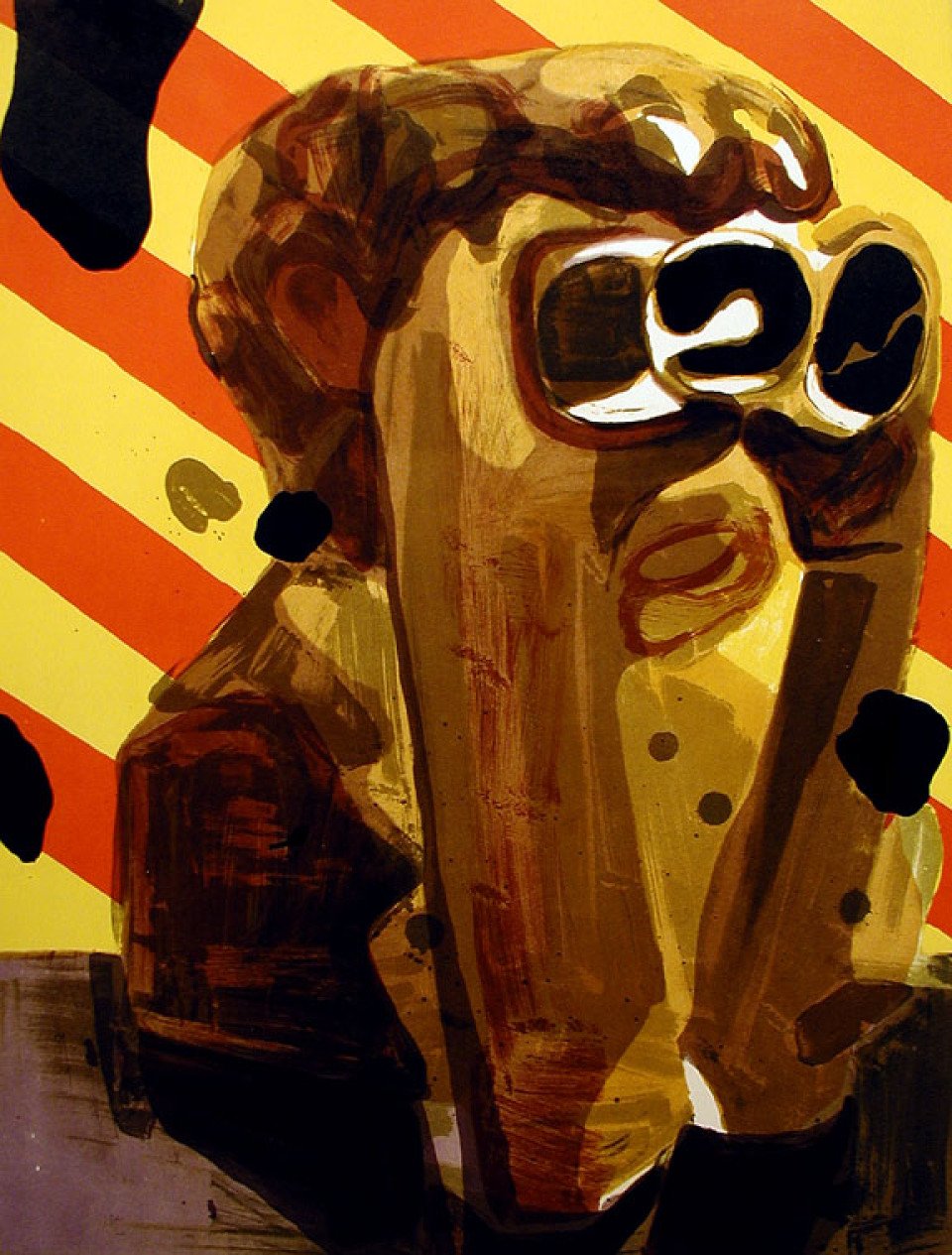 An artist represented by Petzel Gallery, one of Chelsea's finest, is now represented in the UK by Thomas Dane Gallery, which represents other heavy-hitting artists like Cecily Brown, Lari Pittman, Amy Sillman, and Glenn Ligon. The artist, who raised controversy during the 2017 Whitney Biennial for depicting the body of Emmett Till in an open casket, will have her first solo show at the gallery in October of 2019—the artist's first solo show in London since 2013.
THE ESTATE OF JOSEPH BEUYS
Galerie Thaddaeus Ropac, Salzburg
Wandernde Kiste Nr. 1, 1980
$2,565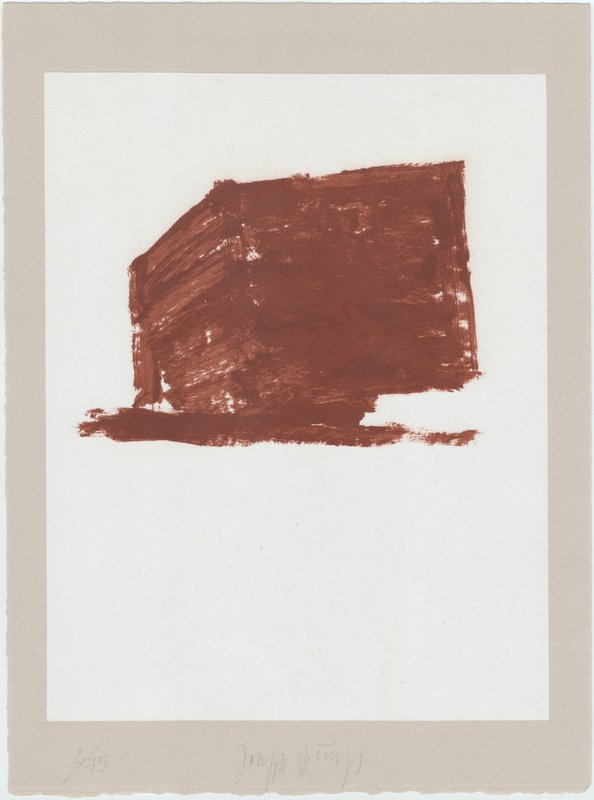 Galerie Thaddaeus Ropac, which has locations in London, Paris, and Salzburg, Australia, announced in April that it would represent the estate of Joseph Beuys, "one of the most influential artists of the 20th century, a groundbreaking radical thinker in contemporary art whose profound influence endures today," according to a statement released by the gallery. Beuys passed away in 1986, and his widow, Eva, and their two children managed his estate—which until now, has not been represented by a gallery. To celebrate the partnership, Galerie Thaddaeus Ropac mounted "Joseph Beuys: Utopia at the Stag Monuments" at its London location the same month as their announcement.
THEASTER GATES
Richard Gray Gallery
Bitch, I Made this Pot, 2013
$4,500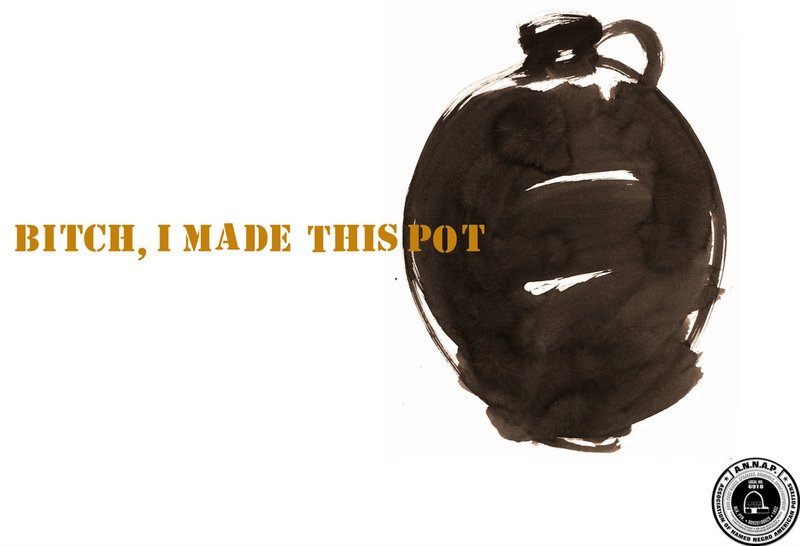 Richard Gray Gallery, which opened in 1963 in Chicago by Richard Gray who passed away a couple months ago at the age of 89, has two locations in Chicago and one in New York, and represents big-name artists like David Hockney, Alex Katz, Rashid Johnson, and now Theaster Gates. An active participant in Chicago's art community, Gates worked with the gallery in 2014 to curate an exhibition of work by artists fro the Black Artists Retreat conjointly held at Richard Gray Gallery and Valerie Carberry Gallery. Gates had previously been represented by Kavi Gupta in Chicago, and continues to work with White Cube in London and Regen Project in Los Angeles.
THE ESTATE OF STUART DAVIS
Paul Kasmin Gallery, New York
Untitled, 1964
$1,800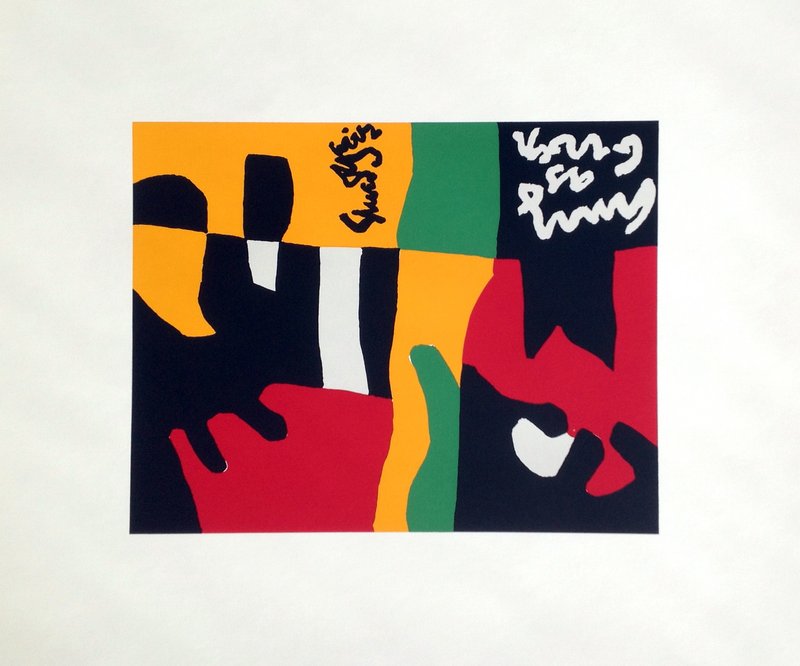 Last month, Chelsea's Paul Yasmin Gallery announced they'd be working with the estate of Stuart Davis, which is managed by his son, Earl Davis. (This comes after the Davis estate had been represented by the Salander O'Reilly gallery… In 2010, the dealer pleaded guilty to $120 million in fraud, including selling 90 of Davis's paintings without telling—or paying—the family.) The great American modernist will kick off Paul Kasmin's season on September 13th with "Lines Thicken: Stuart Davis in Black & White." In 2016, a traveling exhibition of Davis's work began at the Whitney before traveling to the National Gallery of Art, the de Young Museum in San Francisco, and the Crystal Bridges Museum of American Art in Bentonville, Arkansas.
ANTHEA HAMILTON
Thomas Dane Gallery, London
Daydreamer's Wavy Boot, 2017
$656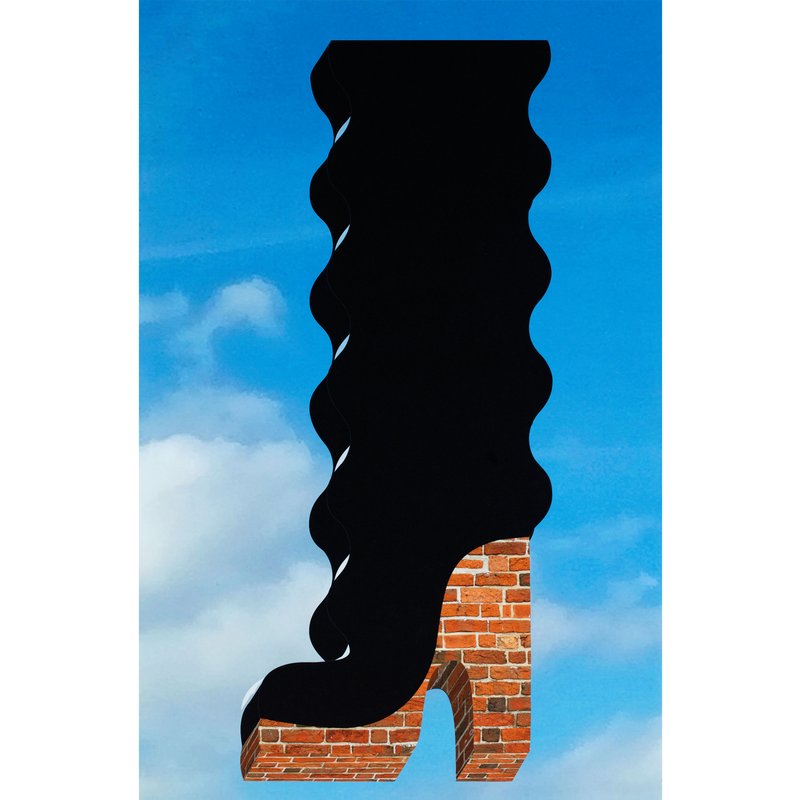 Dana Shutz isn't the only artist to be recently added to the roster at Thomas Dane Gallery. Anthea Hamilton, known for her multi-media installations resembling theatrical stages or film sets, joined the major gallery as well. Often playing with images and materials associated with beauty and desire, Hamilton repeatedly uses images of women's legs and shoes, not unlike this print for just $656.
THE ESTATE OF GÜNTHER FÖRG
Hauser & Wirth, New York
WWM Portfolio, 1989
$5,000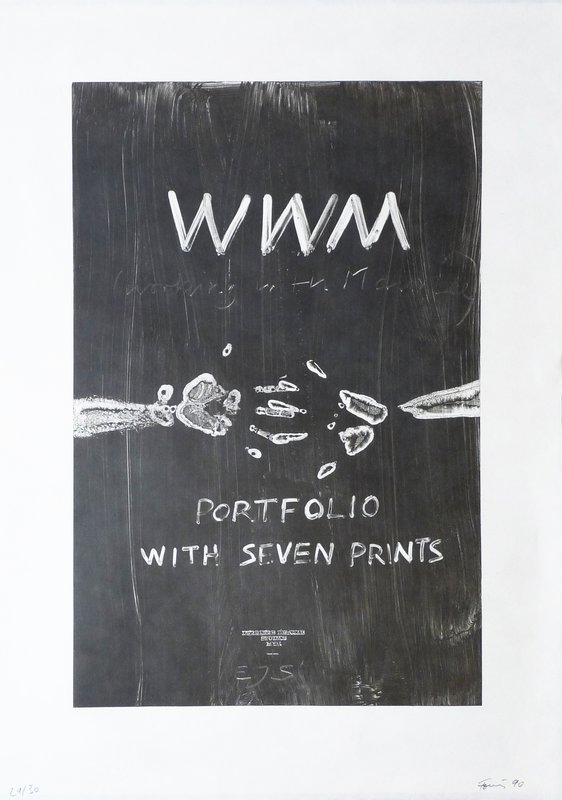 Mega-gallery Hauser & Wirth announced this month the representation of Günther Förg, a German artist who played with the conventions of Modernism, and who passed away in 2013. From his obituary in the New York Times: "A prolific multidisciplinarian whose work is in permanent collections around the world—among them the Stedelijk Museum in Amsterdam, the Tate Modern in London, the Walker Art Center in Minneapolis and the Museum of Modern Art in New York—Mr. Förg was both an ambitious artist and a penetratingly intellectual one." This signed suite of seven lithographs is a steal—each one comes out to under $715 a pop.
SAM FALLS
303 Gallery, New York
Now LP, 2015
$50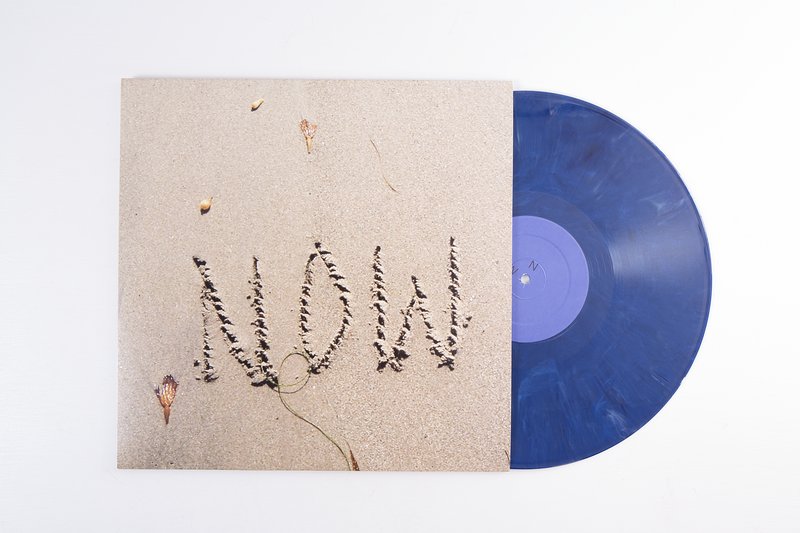 For an artist only in his early 30s, Sam Falls has come a long way. He's had a solo show at the Hammer Museum, the Kitchen, Ballroom Marfa, the Museo d'Arte Moderna e Contemporaneo di Trento e Rovereto, and the Zabludowicz Collection. The artist, known for his layered compositions combining photography and painting, has been showing with (and continues to show with) Galerie Eva Presenhuber (Zurich and New York), and Galleria Franco Noero in Turin, Italy. Joining 303 Gallery is a big move for the artist; the Chelsea gallery shows artists like Doug Aitken, Kim Gordon, and Mary Heilmann. Pictured above is the artist's vinyl record, which played on loop in Ballroom Marfa's gallery as part of his 2015 solo exhibition. The limited edition record features a woman's voice repeating the word "now" alongside simple guitar, bass and piano chords. The LP reflects the artist's interest in capturing the passage of time and marking its elusiveness, providing listeners with a soundtrack to meditate on the present.
ROY DECARAVA
David Zwirner Gallery, New York
Billie Holiday, 1952/1991
$6,500


At the beginning of this month, blue-chip gallery David Zwirner announced exclusive worldwide representation of Roy DeCarava's estate. On the occasion of the centennial anniversary of the artist's birth, the gallery is planning a solo exhibition of DeCarava's work in 2019, along with a re-issue of his 1955 best-selling collaboration with poet Langston Hughes, The Sweet Flypaper of Life. Having begun his career during the Civil Rights Movement, DeCarava is renowned for smokey and shadowy black and white photographs that capture scenes from his Harlem neighborhood–its ordinary people to jazz legends such as Billie Holiday and John Coltrane. He is regarded as the founder of a school of African-American photography that broke with the social documentary traditions of his time.
MARCO PALMIERI
Brand New Gallery, Milan
Zoe, 2017
$6,996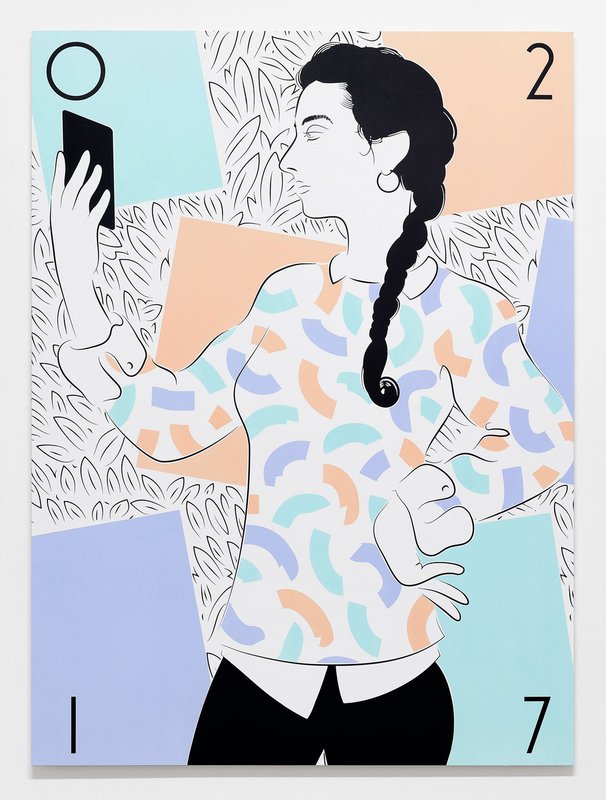 Milan's Brand New Gallery will begin the fall season with a solo show of Marco Palmieri's flat, graphic paintings. The Oklahoma-born, Rome-based artist was picked up by the gallery—which represents trendsetters like José Parlá, Josh Reams, Deborah Kass, Jeffrey Gibson, Ryan McNamara, and Kate Steciw—this past April.
RELATED ARTICLES:
Collecting Strategies: Invest in These 8 Works By 'Artists To Watch' Alumni
Collecting Strategies: Invest in These 6 Artists Who Had Solo Shows at MoMA PS1