This week's contemporary auctions in New York are offering vaunted pieces by many of the art market's hottest names for millions and millions of dollars. But guess what? We've got them here on Artspace too—and for much less. Here is a selection of artworks by the season's marquee sellers, both at the high(ish) end and at an accessible buy-in price.



STEAL
BRUCE NAUMAN
Verso Recto (state II), 1998
Screenprint and lithography on Lana paper
Price: $4,500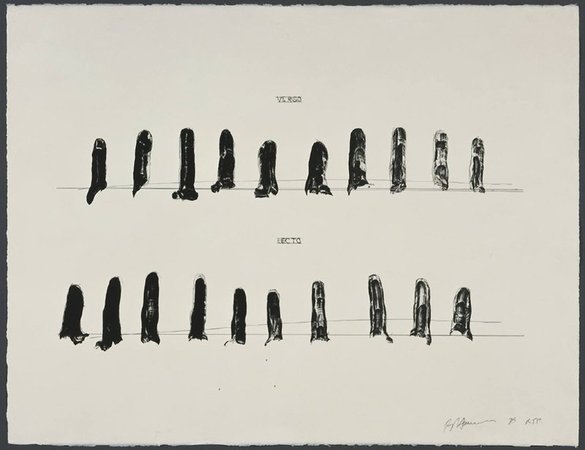 The headliner of the week's kickoff "Bound to Fail" auction at Christie's—where his 1970 sculpture of theat title sold for $6,997,000—Bruce Nauman is widely regarded as America's greatest living conceptual artist. This elegant print, made a decade before he represented the U.S. in the Venice Biennale, shows his mind-bending playful side. Showing ink prints of both sides of the artist's index fingers, it slyly combines two famous tropes of the criminal justice system: the fingerprint and the police lineup.
SPLURGE
ANDY WARHOL
Electric Chair (FS II.82), 1971
Screenprint on paper
Price: $22,500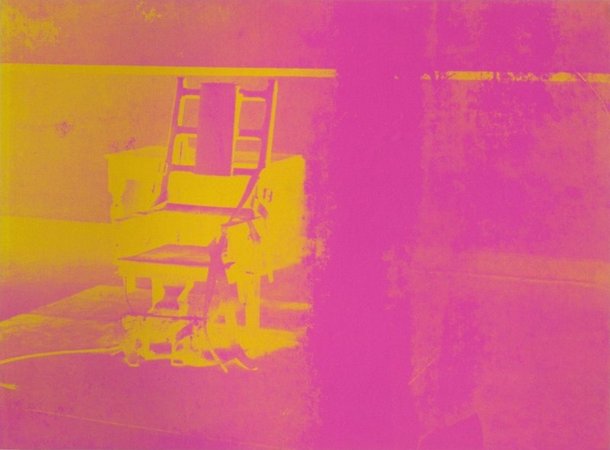 Holding an art auction without an Andy Warhol would be a bit like Easter Mass at the Vatican without the pope—you kind of need to have him there for it to be any fun. This week, he's represented in the main evening sales by a smattering of works (with a Liz at Christie's carrying the highest estimate, of $15 million), and he's also being celebrated at Venus Over Manhattan with a show of his famed electric chairs from the highly sought-after "Death and Disaster" series, which set his auction record in 2013 when his Silver Car Crash sold for $105 million. This exceptional 1971 edition, showing the iconic chair from a newswire story about the executions of Julius and Ethel Rosenberg at New York's Sing Sing penitentiary, conjures the violence of the deadly current through its beautifully hot pinks and yellows.  
STEAL
GERHARD RICHTER
Umwandlung (Metamorphosis) - with Sigmar Polke, 1968
Photo lihograph
Price: $9,000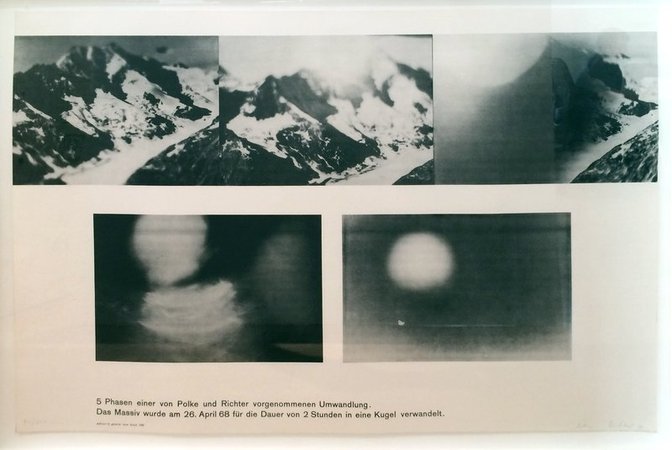 The great German painter Gerhard Richter is represented in this week's sales by a few of his collector-catnip Abstraktes Bilds, but his top lot is in fact an example of his historic photorealist works from earlier in his career, when he was upsetting the applecart of Modern European painting. That boundary-breaking interest in photography is also evidenced in this absolutely fascinating (and surprisingly affordable) piece, a 1968 collaboration with his great artist friend Sigmar Polke, in which the two artists use photographic manipulation to transform a snow-covered cluster of mountains into a floating ball of pristine light.
SPLURGE
RICHARD PRINCE
Untitled (Upstate), 2006
Chromogenic crystal archive print
Price: $15,000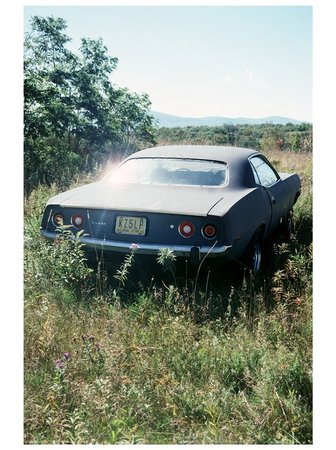 The consummate car nut, Richard Prince has been treating the American muscle car as his muse for over two decades, creating sculptures out of entire souped-up cars or sometimes abstracting just their aerodynamic hoods, displaying them on the wall like a macho painting—such as in the case of the 1990 example that sold for $2,741,000 at Christie's on Sunday. (The dude's a bro, man.) Continuing that body of work, Prince took this photo of a 1970s Plymouth 'Cuda—with plates referencing his infamous "Canal Zone" paintings series—around his home in upstate New York, and even the hard, clear light seems to be the product of a bygone era. You can almost hear the cicadas buzzing in the grass.
STEAL
MAURIZIO CATTELAN
Plate Sets, 2013
Set of 6 enameled metal plate
Price: $120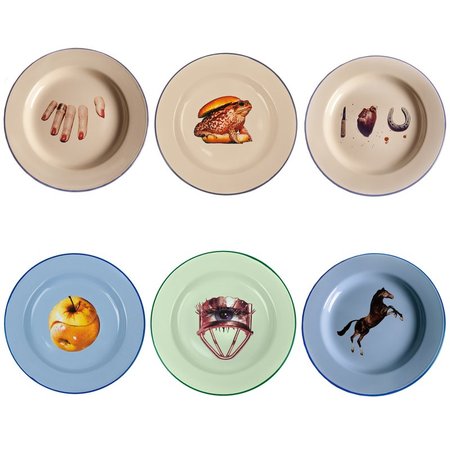 If there was any doubt—after his donkey piece at Frieze New York, or his new golden toilet sculpture headed to the Guggenheim—that the once-retired Maurizio Cattelan was "back," the world-record $17.2 million price he fetched at Christie's for his notorious 2001 sculpture of a kneeling Hitler probably put that to rest. It was a "you like me—you really like me!" moment. Well, what better way to welcome the irascible Italian artist back into the fold than by dining on these surrealistic metal dining plates produced by his coltishly followed Toiletpaper magazine in collaboration with Italian designers Seletti? Or, if you would prefer not to eat off your art, these make for six edgy wall pieces that you can break up and share with your friends, who may not believe your generosity (or the set's low price).
SPLURGE
CHRISTOPHER WOOL
Untitled, 2003
Suite of 5 digital inkjet prints on paper
Price: $35,000

With at least eight artworks on offer in this week's evening sales, Christopher Wool has been white hot at auction for a while now—but went supernova a year and a half ago when his SELL Untitled (Riot) painting sold for $29.9 million last summer, making him the fourth most expensive living artist at auction. This ravishingly minimal suite is not from that text series, or from his eagerly collected graffiti-inspired series—rather, it's one of his early experiments with digital inkjet painting that sites him as a forebear of Wade Guyton, and will likely become another auction-inflaming body of work a few years down the line.