"Unquestioning love demonstrates largesse". Those are the words chiselled into Jenny Holzer 's white marble bench which is being offered in a high-profile sale featuring a truly incredible selection of contemporary art, at Christie's in November 2021 to benefit the New York City AIDS Memorial .
JIM HODGES – and still (2021)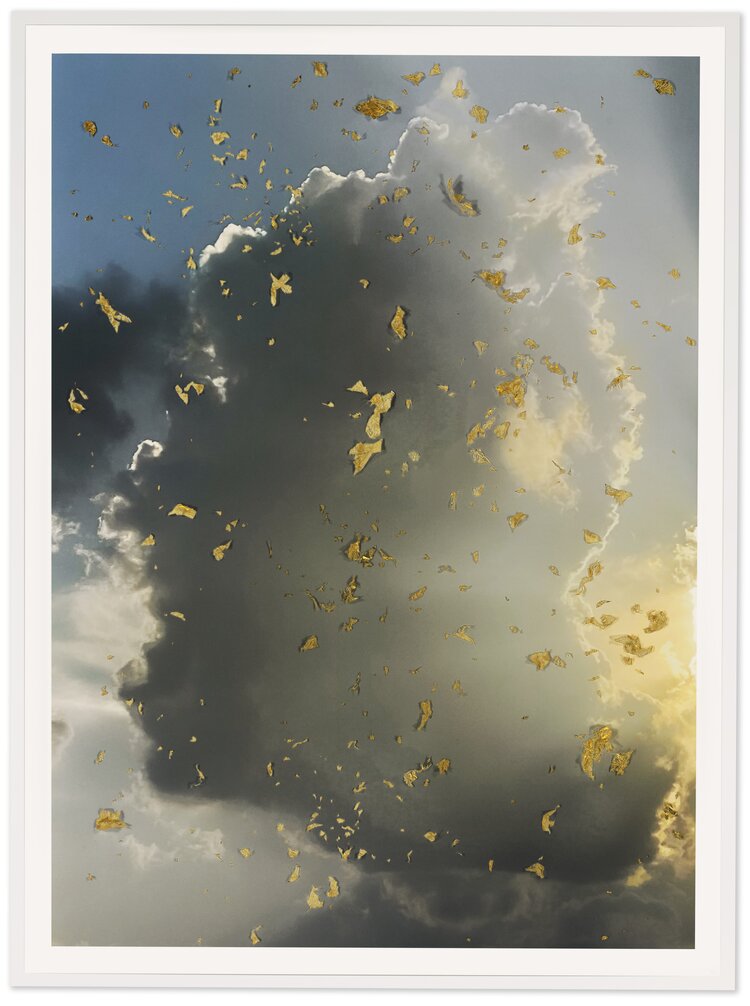 Though Holzer's bench was made in 2019, the text forms part of her long-running Truisms series, and it may hold special resonance for the bidders at this particular auction. The sale, entitled Unquestioning Love , inspired by the work Holzer donated, will present an incredible selection of contemporary artworks across two auctions and a private sale (Holzer's bench is offered via private sale), including many fresh from the artists' studios.
There are contributions from such high profile figures as Elmgreen & Dragset , Sam Gilliam , The Haas Brothers , Jim Hodges , Shara Hughes , KAWS , Rashid Johnson , Trevor Paglen , Nicolas Party , Adam Pendleton , Ugo Rondinone , Dana Schutz , Sarah Sze , Salman Toor , Jonas Wood and Lisa Yuskavage ; and works from the estates of Robert Mapplethorpe and Keith Haring .
JENNY HOLZER – Truisms: Unquestioning love demonstrates largesse (2019)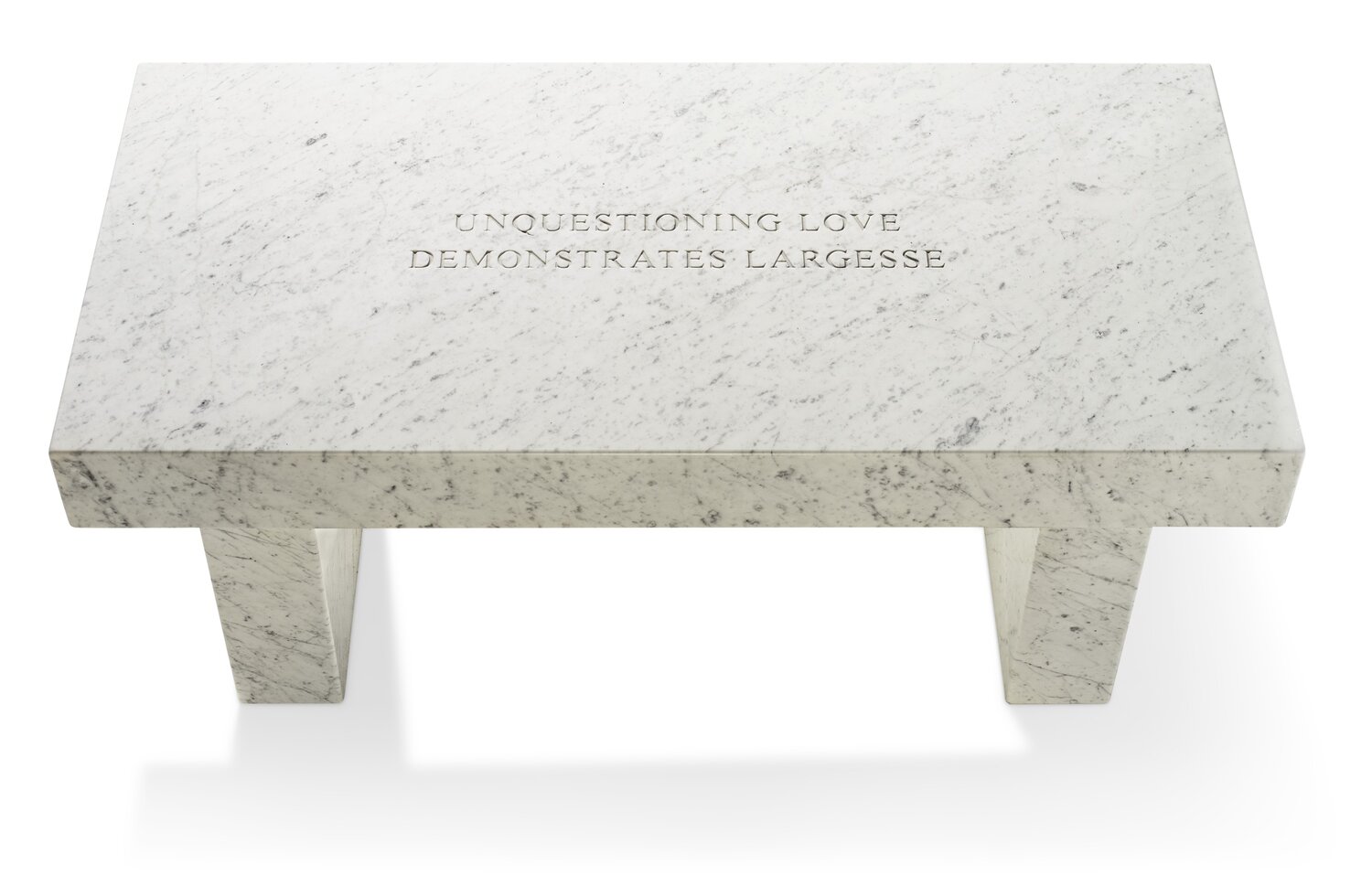 A total of sixteen lots will be included in Christie's New York Post-War and Contemporary Art Day Sale on November 12 and two works will be featured in the 21st Century Art Evening Sale on November 9: Dana Schutz's Smokers, 2021 (estimate: $400,000– 600,000) and Nicolas Party's Landscape, 2021 (estimate: $300,000 – 500,000).
Both of the paintings being sold in the 21st Century Art Evening Sale are dedicated pieces, created specifically by Schutz and Party to support the New York City AIDS Memorial and the organization's mission.
"The work of the New York City AIDS Memorial is necessary, as is honoring the memory of so many lost to the epidemic," said Schutz. "I am proud to be donating this work to ensure their stories continue to be told."
DANA SCHUTZ – Smokers (2021)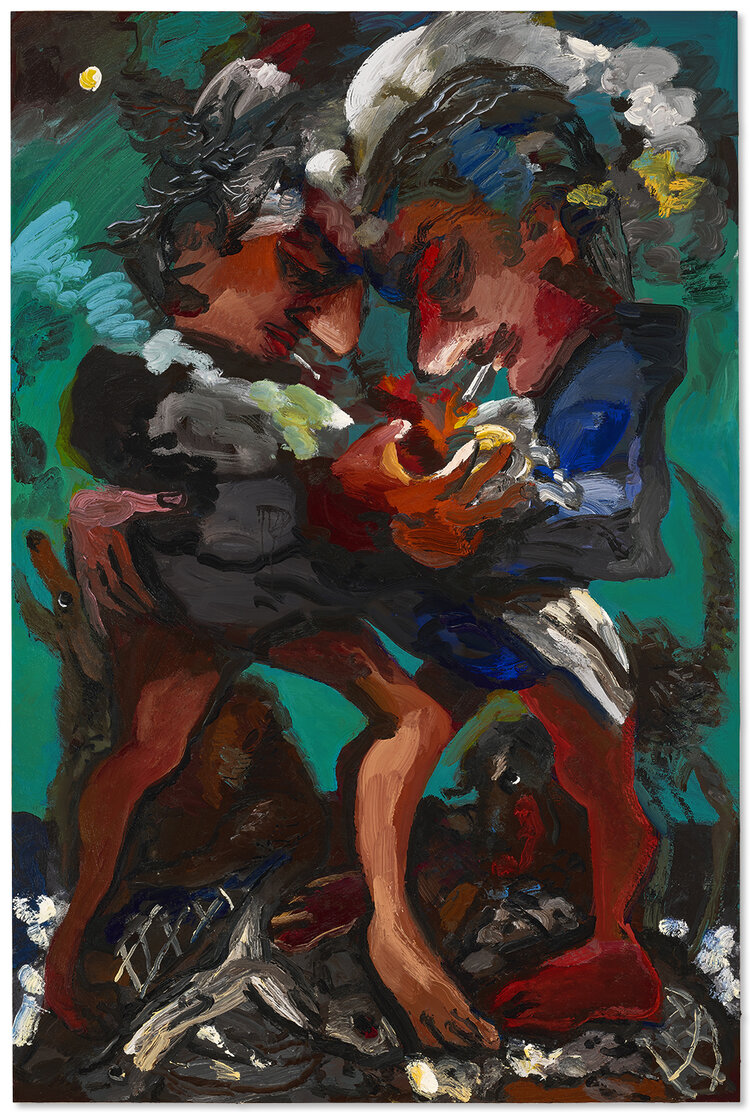 The combined estimate of works in these sales totals well over $2m, making Unquestioning Love an incredible achievement, from both from an artistic and philanthropic point-of-view, and one which will hopefully go quite some way towards securing the memorial's future.
"Ten years ago, a small group of volunteers was inspired to build a memorial to honor the 100,000 New Yorkers who died from this disease," said Keith Fox, New York City AIDS Memorial Board Chair.
"Now, five years after its dedication, the New York City AIDS Memorial has become a sacred space for all New Yorkers and visitors alike. The work of our organization ensures a robust calendar of arts and educational programming, created to inspire future generations and to make certain that the memories of those we've lost, and our shared history as New Yorkers, are never forgotten. We are thankful to the incredibly talented and generous artists who have contributed to this important fundraising effort."

Indeed, the pedigree of the works is not the only way Unquestioning Love distinguishes itself. These great works are being sold to benefit an equally worthy cause. Funds from the sale will be used to create a Strategic Reserve Fund to ensure the preservation and maintenance of the New York City AIDS Memorial in perpetuity, and to strengthen its educational and cultural programs for the future; the money will also preserve the history of the AIDS epidemic in order to educate and inform diverse audiences, and to inspire future activism and caretaking; proceeds will grow and strengthen the memorial's free, public, community cultural and educational programs, over the next decade; and the money will be used to enhance engagement with the memorial's audience through technology, outreach, and increased opportunities for learning.
SHARA HUGHES - Familiar Fairway Night (2019)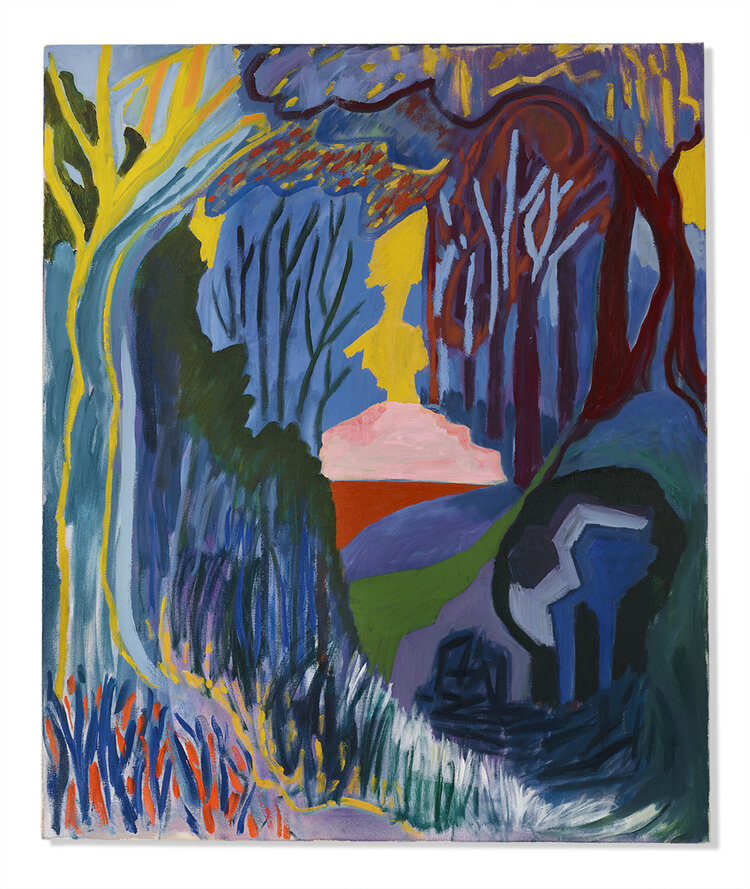 "So many talented artists – a whole generation of mentors – were lost to AIDS," said the Swiss artist Nicolas Party. "To know that they, and the over 100,000 other New Yorkers, are being remembered through the New York City AIDS Memorial and their public cultural and educational programs is moving. It is an honor to be donating work to support the Memorial's future."
Jenny Holzer can, of course, recall how the city was changed by the AIDS pandemic; as she told Artspace in a recent interview, "some died, and the rest of us were changed." However, younger artists, who've been fortunate to live through less troubling times, still understand the importance of the memorial.
NICOLAS PARTY – Landscape (2021)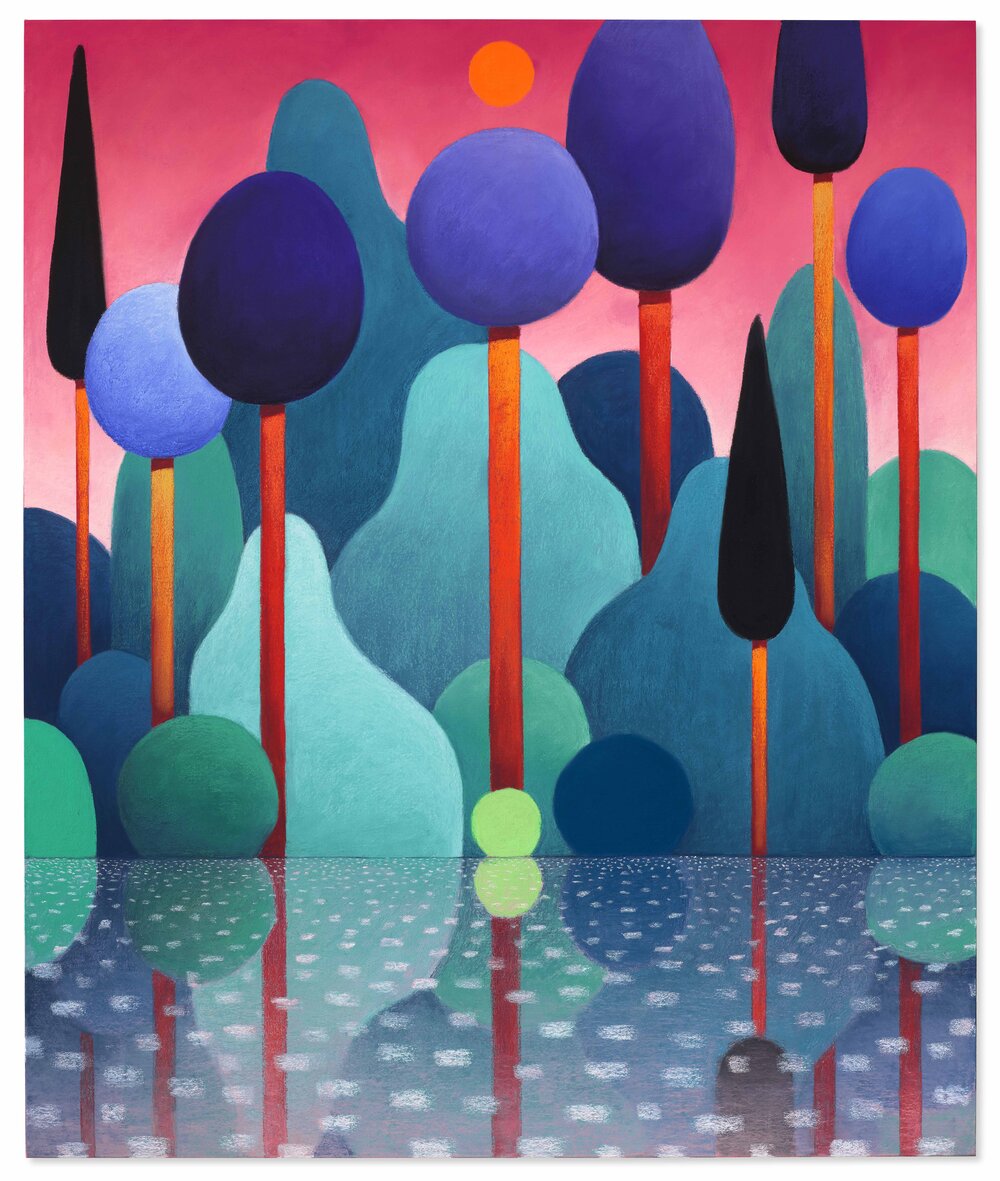 Even if you aren't able to bid in the auction this time you can show your support for NYC Aids here . But if you are able to bid on some of the beautiful works, and you want to see many more of the beautiful lots, then go here .
And for more on this memorial and many others, consider buying a copy of In Memory Of... Designing Contemporary Memorials.