Everyone's talking about ArtReview's newly released '2017 Power 100' list of the "most influential people in the art world." The list culls art fair directors, collectors, writers, museum directors, advisors, philosophers, and in a handful of cases—artists. Here we've listed the artists, in order of their position on the list, along with some excerpted quotes that justify the artists' inclusion in the line-up. Dig in!
1. HITO STEYERL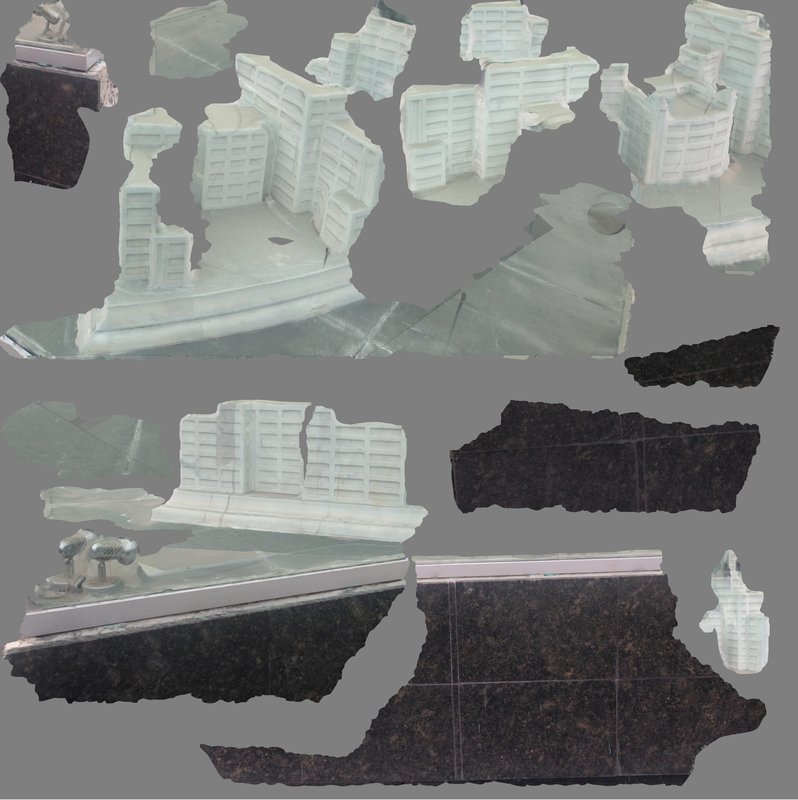 Gosprom (2015) is available on Artspace for $1,800
"Her own art – characterised by research-heavy, narrative-led video (combining found, filmed and digitally animated footage) and installation, which took a prominent place in this year's once-a-decade, era-defining Skulptur Projekte Münster – is combined with dogged outspokenness and academic rigour through her writing, performative lectures and teaching, critically influencing agendas internationally.
"
11. WOLFGANG TILMANS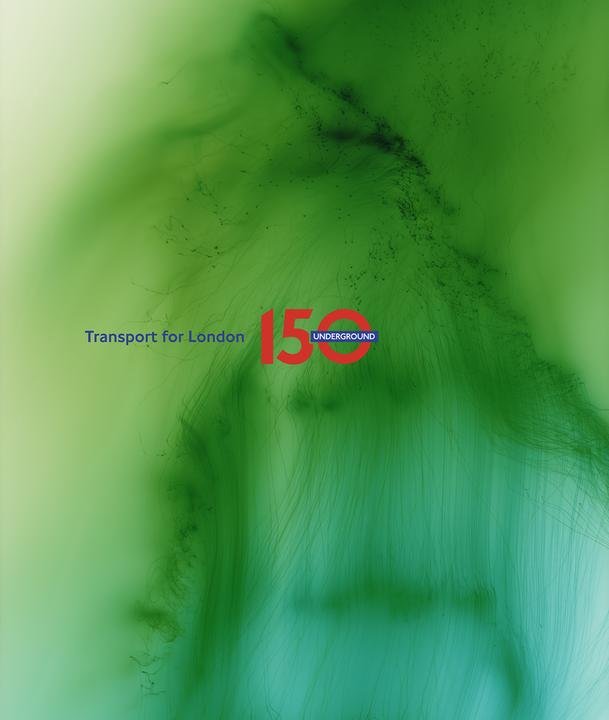 Freischwimmer TFL 150 (2013) is available for $306
"Undeterred by the failure of his 2016 print-it-yourself poster campaign
 to keep Britain in the EU, Tillmans produced a similar project ahead of the German elections in September, aimed at stemming the rise of the Alternative for Germany political party (also perhaps not fully successful). It wasn't all activism in 2017: the artist mainly did what he does best, staging major solo exhibitions of his photography (and some video), the first at Tate Modern, London, and a second at the Beyeler Foundation, in Basel."
13. AI WEIWEI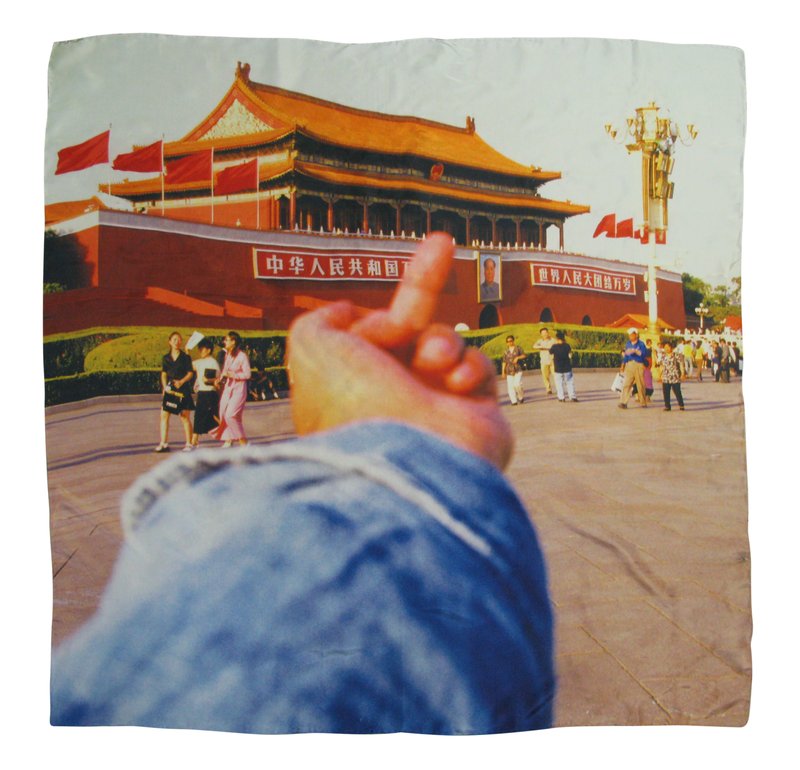 Study of Perspective Scarf is available for $150
"There's a certain buoyancy to Ai Weiwei's activities, wherein the message is definitely more than the medium, as in recent exhibitions and installations raising awareness of the plight of refugees. Alongside big shows
at the Israel Museum, the Czech National Gallery and the Sakıp Sabancı Museum in Istanbul, he was hailed in the US as the artworld's conscience of choice, with presentations in Washington, DC, Chicago and Grand Rapids, Michigan, not to mention his set of public works Good Fences Make Good Neighbours: 300 cages, fences and banners currently installed throughout New York."
14. JOAN JONAS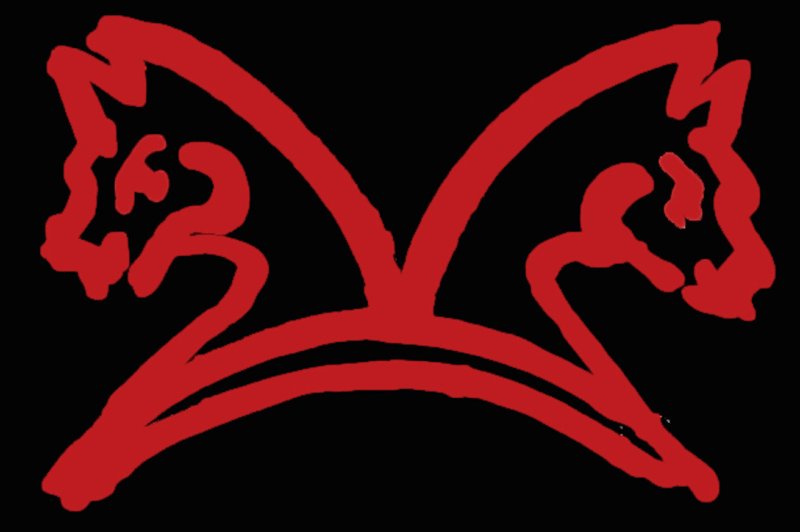 Double Lunar Dogs (1982) is avaialable for $4,00

"'It has taken art-world power brokers almost fifty years to catch up to Jonas's mythopoetic vision,' The New Yorker recently noted. Artists too
 – so much work today looks like the frayed-edge mix of video, performance and sculptural installation that she has been essaying for decades, though nobody gets close to her dense weave of mythical, animist, shamanistic thinking and ecological consciousness. How far ahead the octogenarian Jonas has been, and remains, became more widely apparent after her winning representation for the US at the 2015 Venice Biennale, and was reaffirmed by this year's three-floor show inaugurating Gavin Brown's new Harlem space (her biggest exhibition in over a decade) and her honorary artist status at this year's Sequences Festival in Reykjavík. Next year, and not a moment too soon, there'll be a survey of her work at Tate Modern. "
23. THEASTER GATES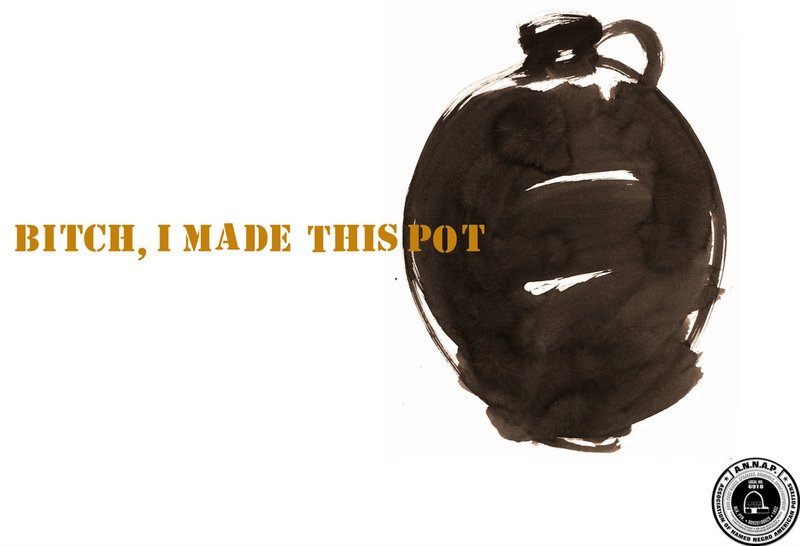 Bitch, I Made This Pot (2013) is available for $2,000

"Gates has long taken scraps from the South Side of Chicago – bits of roofing, flooring and synthetic leather from abandoned schools and shops – and transposed them into art, semidisguised as abstract canvases and sculptures, dispersing them around the world; transforming rubble, effectively, into artworld support for his activities back in Chicago. A recent exhibition at the National Gallery of Art in Washington, DC, and soon one at the Sprengel Museum in Hanover (following on from winning the Kurt Schwitters Prize), as well as winning the Nasher Prize, have bolstered his profile."
53. LIAM GILLICK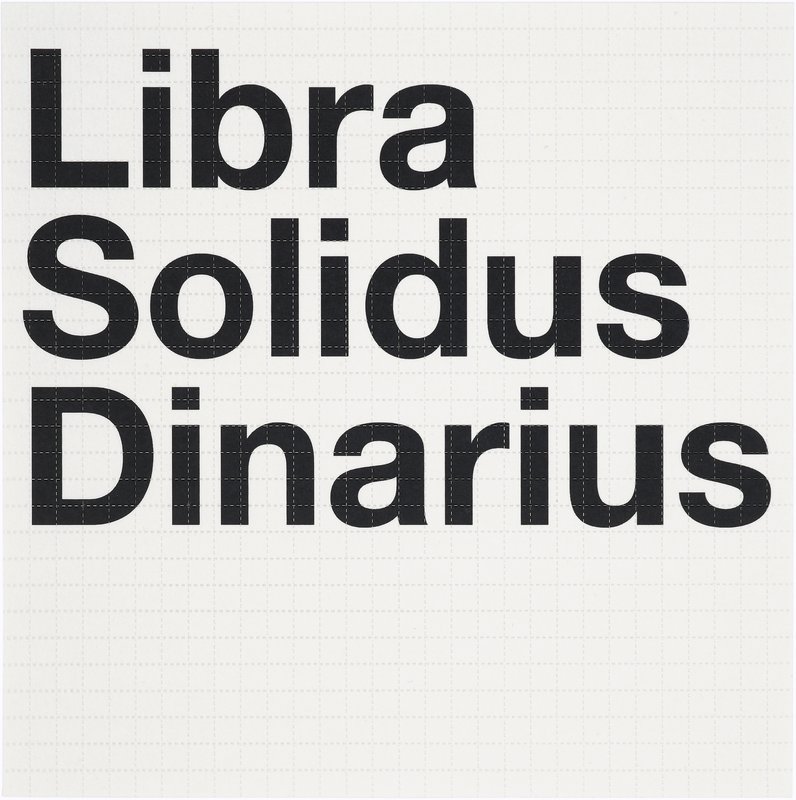 Libra Solidus Denarius' (2013) is available for $262
"An assiduous student of first-wave Conceptual greats – consider the Donald Judd DNA in his coloured Plexiglas sculptures, the Lawrence Weiner in his poetic wall texts, the 1960s vibe of his nudges towards group activity – Gillick is getting to be a grand if not-so-old man himself, ensconced as sharp analyst of cultural change and essential connective node in the artworld. Part of the furniture, even, or so his work's appearance in 30 group shows this year might suggest."
54. JEFF KOONS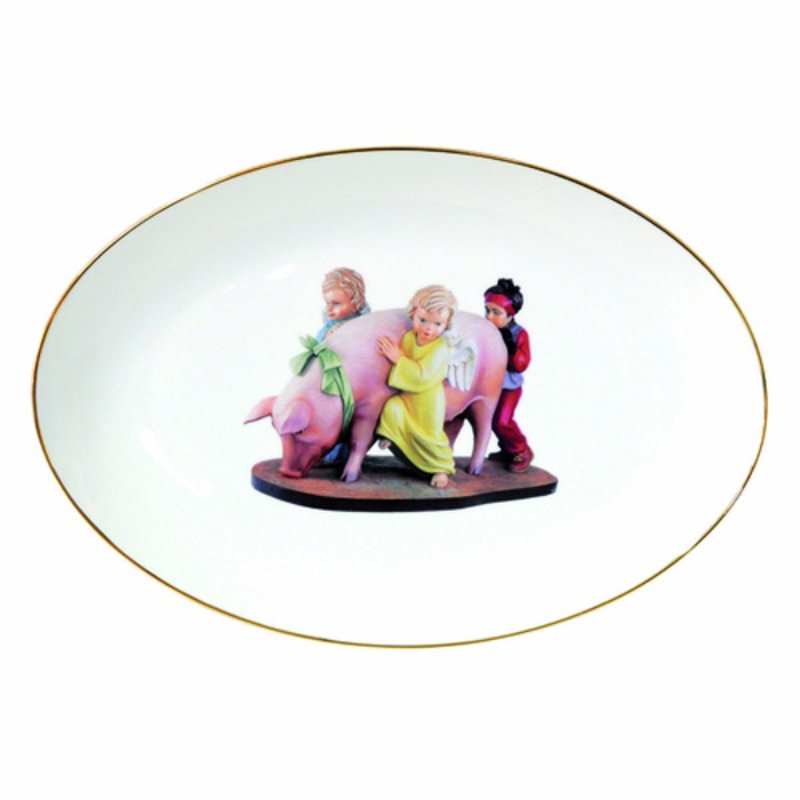 Oval Platter, Banality Series is available for $390


"Despite a show of his 'blue balls' paintings at Gagosian Beverly Hills and another at Almine Rech in London, it hasn't been the most positive year for the former stockbroker: Paris has yet to find a site for his Bouquet of Flowers, gifted to the city last year as a mark of solidarity following the November 2015 attacks, with the city baulking at the expense of manufacturing and installing the 30-ton work. (Koons donated the concept, not the finished work; one critic called it a 'poisoned chalice'.) Despite this, Koons remains undeterred, focusing on a series of bags being created with Louis Vuitton: a Mona Lisa backpack or a Rubens duffel, anyone? When it comes to an unruffled engagement with capitalism and the smoothest of productions, Koons remains king."
55. YAYOI KUSAMA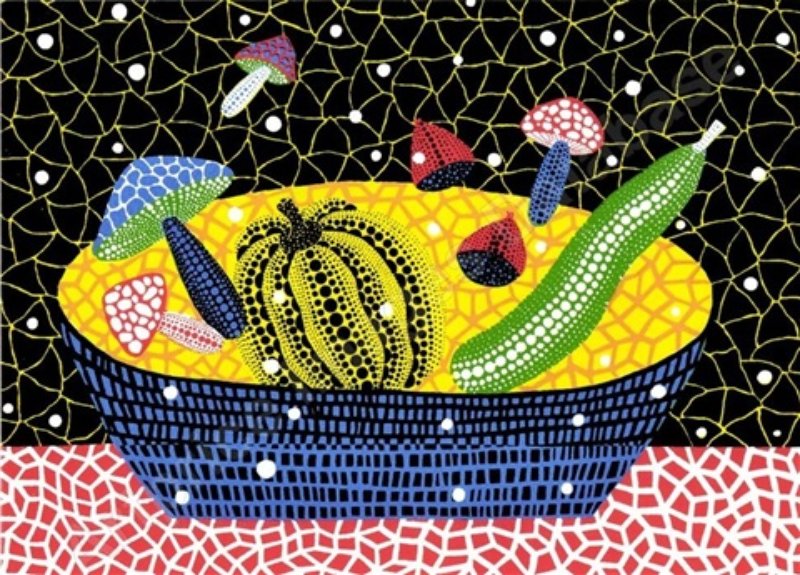 Fruits (1997) is available on Artspace

"Kusama has come a long way from bribing police officers to let the polka-dot-painted models pose long enough for documentation while staging naked happenings on the Brooklyn Bridge during the 1960s. Last year saw new highs for sales of her work at auction: $970,000 for a 1965 canvas and $53.8m in total according to artprice.com. This October she opened a museum in Tokyo, dedicated entirely to her work, with My Eternal Soul (2009–), an ongoing series of paintings. Meanwhile, several touring exhibitions continue to ensure that those Instagram posts of visitors to her mirrored installations never stop, with shows to date in Washington, DC, Seattle and LA, and more lined up for Atlanta, Brisbane and Toronto."
56. KARA WALKER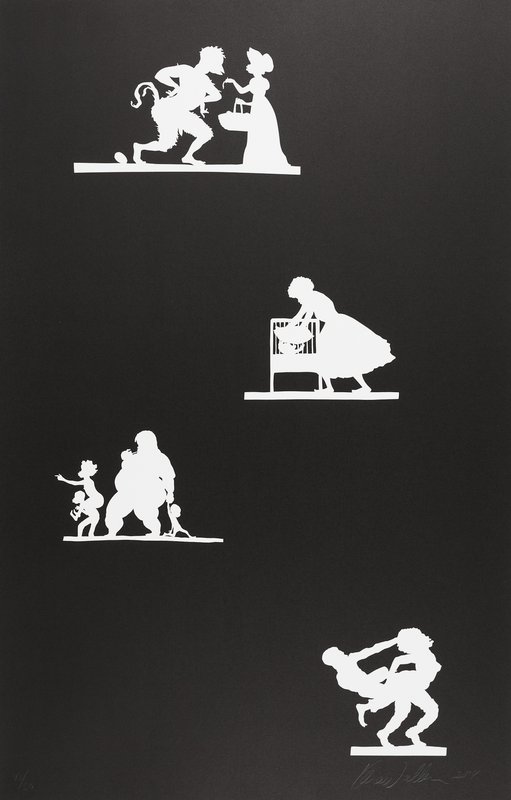 Excerpt (2014) is available for $9,000


"Walker's work has long foregrounded the perversion and violence inherent in the American Dream, and this past year has seen her vision cast far and wide. An oversize, sugar-coated left hand was exhibited in the Deste Foundation on the Greek island of Hydra this summer, a remnant of her monumental 2014 Creative Time installation A Subtlety, and she was part of the Brooklyn Museum's Legacy of Lynching group show, as well as having solo exhibitions at the Cleveland Art Museum and Victoria Miro, London. She'll also be participating in the Prospect New Orleans triennial opening this month. Walker's much-shared text accompanying her September gallery exhibition, titled Sikkema Jenkins and Co is Compelled to Present the Most Astounding and Important Painting Show of the Fall Art Show Viewing Season!, gives ample evidence of the irony, impatience and accuracy that defines her work: 'I roll my eyes, fold my arms and wait. How many ways can a person say racism is the real bread and butter of our American mythology?' "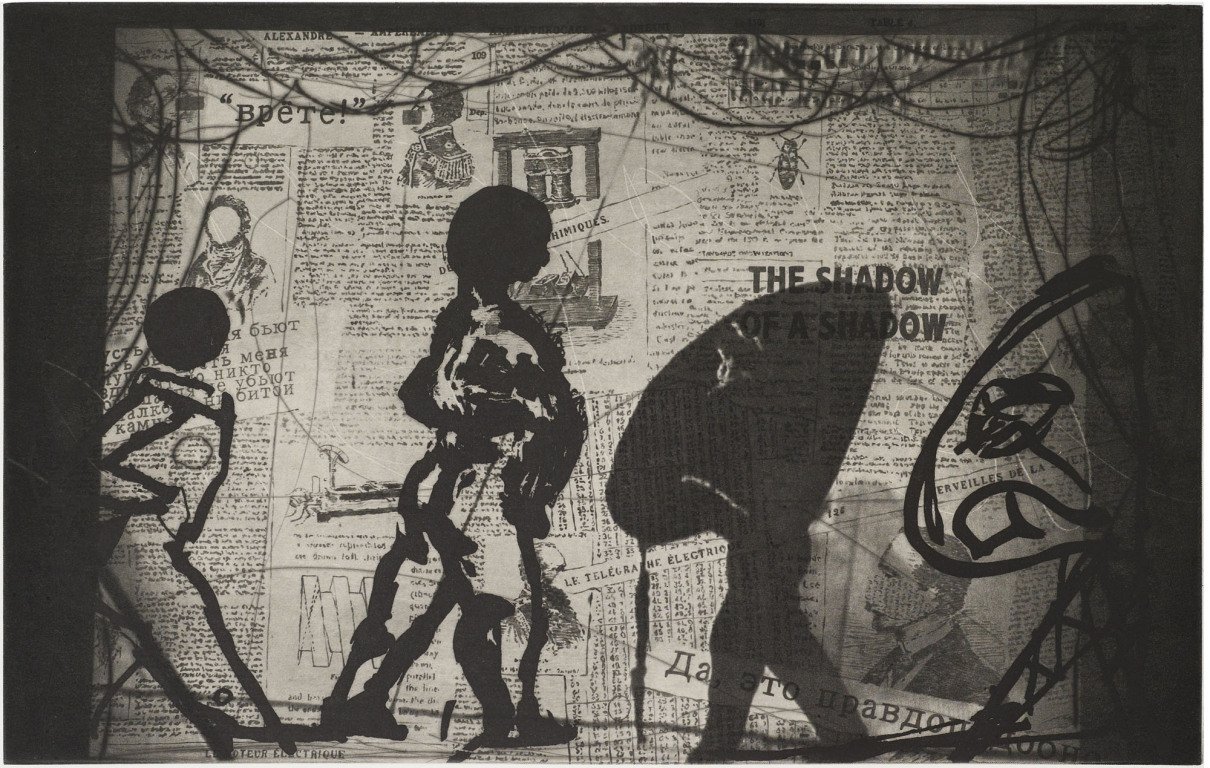 The Nose (2010) is available for $4,500
"It's hard to keep up with Kentridge, who's been working on events, operas, exhibitions and long-term installations globally this past year. He's had gallery exhibitions in Berlin, Milan, Paris and New York, and significant shows at SFMOMA and the Cincinnati Art Museum, while his Thick Time exhibition toured from the Whitechapel Gallery, London, to the Museum der Moderne Salzburg and the Louisiana Museum, in Denmark. All this alongside taking part in festivals in Athens and Johannesburg, and creating a temporary riverside mural in Rome."
63. OLAFUR ELIASSON

Your Revised Berlin Sphere (2016) is available on Artspace
"Following on from his Little Sun(2012–) project, he launched Green light last year, a series of workshops for refugees, migrants and students geared towards building sustainable modular lamps of Eliasson's design; the project was part of the Venice Biennale and the Yokohama Triennale this year. The second Festival of Future Nows also took place this year, at Berlin's Hamburger Bahnhof, an ongoing brainstorming initiative that came out of his Institut für Raumexperimente (Institute for Spatial Experiments), which was part of the Berlin University of the Arts until 2014. Which is to say, the art might just make your eyes pop, but keep an eye out for the next scientific breakthrough too."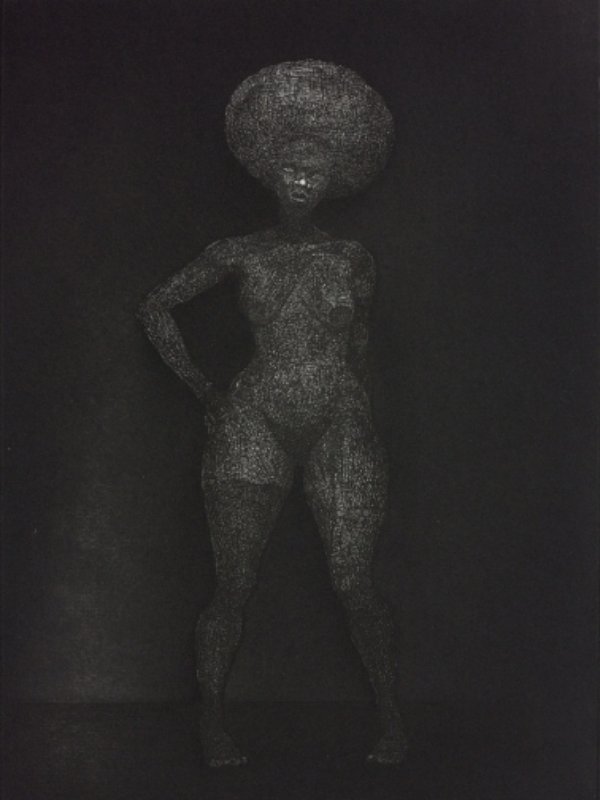 Bride of Frankenstien (2010) is available for $4,000


"The American artist's survey show of paintings from the past 35 years of his career, aptly titled Mastry, toured the US to both critical and public acclaim for much of the last 18 months, from the Museum of Contemporary Art Chicago to New York's Met Breuer, before ending at the Museum of Contemporary Art, Los Angeles in July. Along the way he picked up the Rosenberger Medal from the University of Chicago (delivering the winner's lecture in May), was offered honorary doctorates from Columbia College, Chicago, and the School of the Art Institute of Chicago, and broke ground on A Monumental Journey, a 9m-high public sculpture in Des Moines. His figurative canvases, riffing on past masters, comicbooks and urban settings, and populated with characters that are literally black, have helped reshape the skin tone of art history and paved the way for artists like Kara Walker, Chris Ofili and Lynette Yiadom-Boakye."
75. KADER ATTIA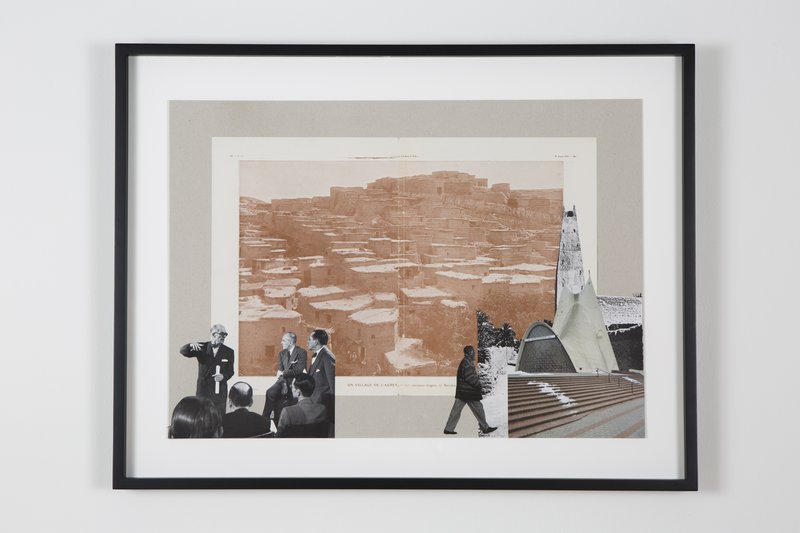 Untitled (2016) is available on Artspace


"Taking part in three biennials while staging two museum exhibitions and a gallery show has kept Attia busy. His participation in the Venice Biennale and the Bienal de Cuenca was topped off by a special project in Dakar as part of the Sharjah Biennial's expanded field of activity this year. In October the artist, who was born in France to Algerian parents, won the $82,000 Joan Miró Prize in recognition of his ongoing interrogation of colonialism and its legacies: themes evident in exhibitions at Block Museum of Art, Illinois, and the MCA Australia, Sydney."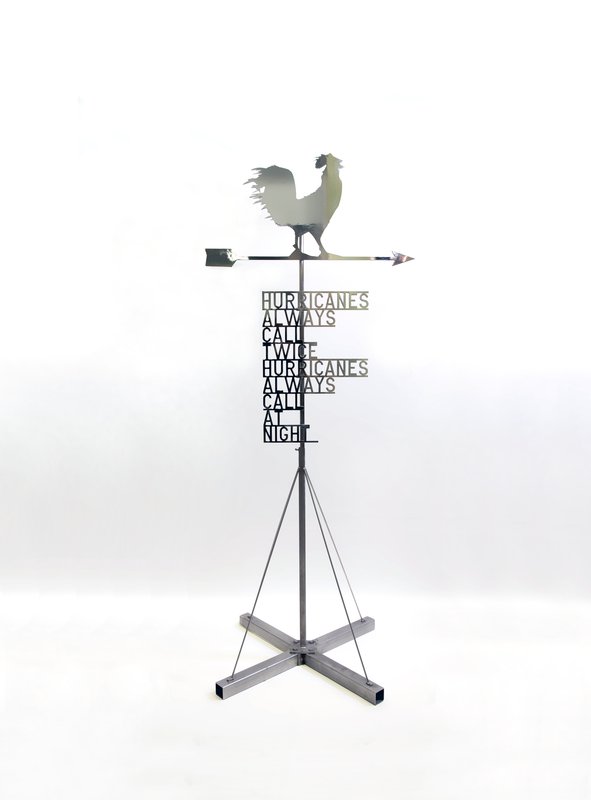 Untitled (The Future Will Be Chrome), 2010 is available for $25,000
"Two of Tiravanija's projects in the past year tell you everything you need to know: for the Socle du Monde Biennale in Denmark over the summer, he created a garden design for a local high-school and hosted a barbeque event where food from Denmark, Syria, Afghanistan and his native Thailand was cooked and shared; and at the STPI gallery in Singapore he took part in Exquisite Trust (Blindly Collaborative Creations) with his longtime sparring partners Carsten Höller, Tobias Rehberger and Anri Sala, trading offprints and drawings among each other in an extended game of exquisite corpse. With collaboration and gatherings as his main materials (he recently organised a fundraiser to benefit Puerto Rico at gallery Gavin Brown's Enterprise in Harlem), Tiravanija has managed to keep the 'relational' flag flying longer than any others gathered under that banner, whether it's working with schoolkids or the same gang of artists for 20 years."
85. HAEGUE YANG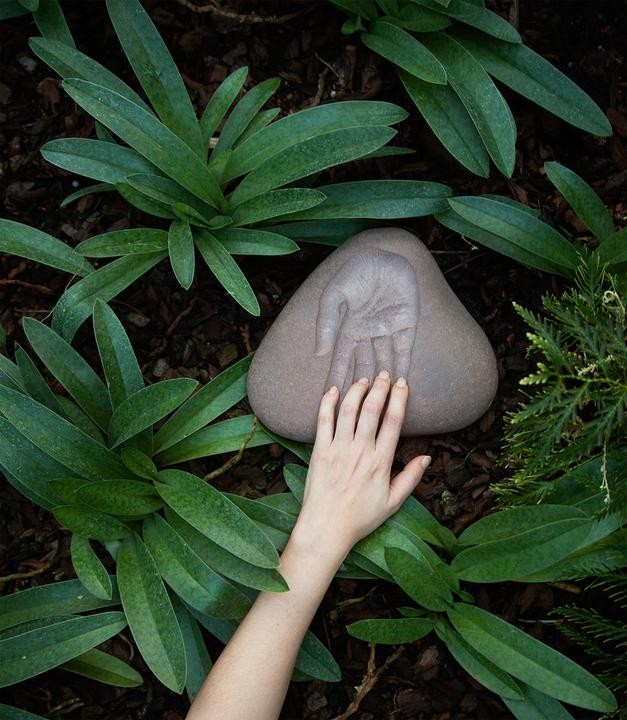 Convex Flesh and Concave Stone in Tune (2013) is available for $164


"In 2017 audiences in Bremen, Bolzano, Bonn, Göteborg, Lund, Malmö, Leverkusen, Paris, Gwacheon, Hong Kong, New York, Belluno, London and Newport Beach got to see Yang's sensorial and conceptual assemblages of industrial, domestic and folk materials in various group exhibitions and biennials. She had solo exhibitions at Kurimanzutto, Mexico City (her first with the gallery), KINDL Berlin and Kunsthaus Graz (for whom she recreated her 2001 work VIP's Union, asking luminaries from the Styrian capital to lend the institution a table or chair from their home or office, which she then arranged throughout the exhibition space). Next year there is a solo show at Cologne's Museum Ludwig, the fruit of the Wolfgang Hahn Prize, which Yang won in September, and spots in the Liverpool Biennial and the Biennale of Sydney. With all this work in circulation, and her new professorship at the Städelschule, expect to see Yang-shaped ripples in the practice of younger artists."
86. WALID RAAD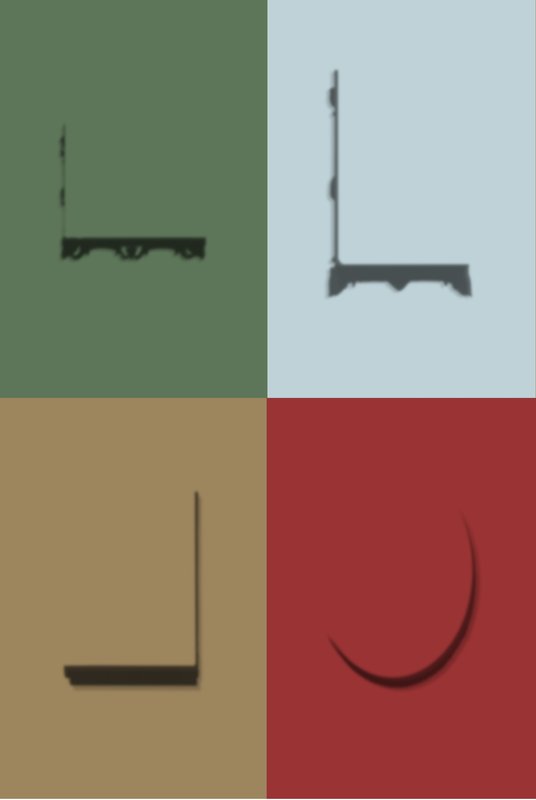 Untitled (2014) is available for $7,000
"For over 35 years, Walid Raad has used art to explore the psychological effects of war and violence on people and communities, not least as they play out in his native Lebanon. The artist had solo exhibitions at Fondazione Volume!, Milan, Sfeir-Semler Gallery, Beirut, and Paula Cooper Gallery, New York, this year. This last, Better be watching the clouds (notionally a project from the archives of Raad's fictional Atlas Group, which collects documentary material related to the contemporary history of Lebanon), was a typical expression of Raad's sensibility, featuring pages from a book of flora native to the Middle East, onto which he had overlaid the portraits of political leaders connected to the Lebanese Civil War."


89. MARINA ABRAMOVIC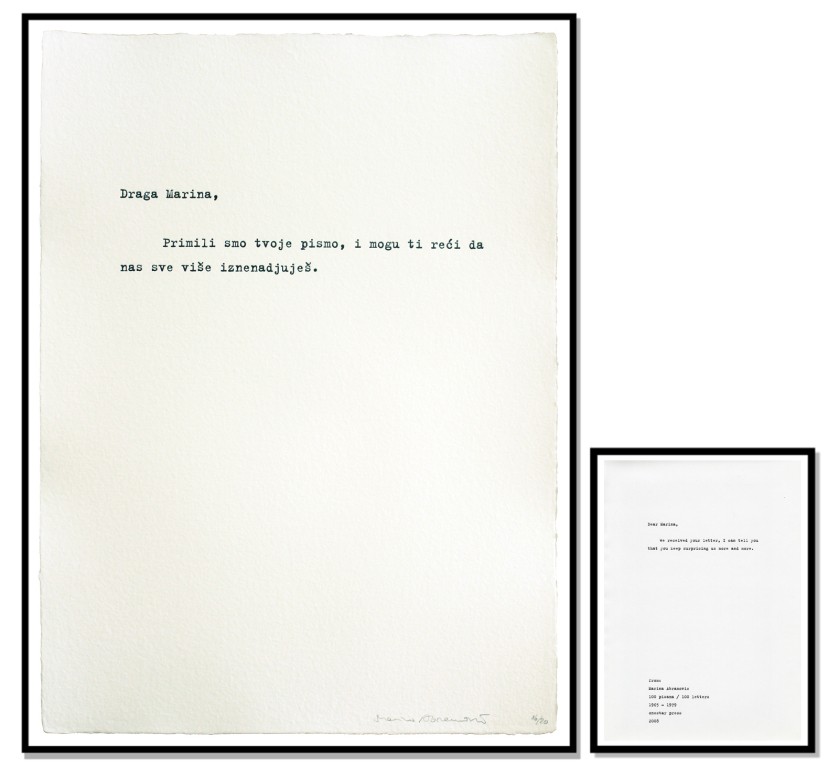 100 Pisama/100 Letters (2008) is available for $1,795


"It would be hard to overestimate Abramović's superstar status, or her role in pushing performance art to its current position of prominence in contemporary art, and yet there is a sense in which the genre is moving on. Nevertheless, a retrospective of Abramović's work travelled from Moderna Museet, Stockholm, to Louisiana Museum of Modern Art, Humblebæk, this year, and its title, The Cleaner, communicates the performance artist's ongoing interest in gender, pain and labour. In October she spoke at the Serpentine Gallery, having been the honoree at the Royal Academy's America gala a week earlier, while in the same month she announced the cancellation of plans for a $31m Marina Abramović Institute for the Preservation of Performance Art in upstate New York, due to fundraising difficulties."